Ceramic Fiber Blanket for Sale
Ceramic fiber blanket, also known as a refractory blanket or insulation blanket, is a high-temperature insulation material made from ceramic fibers. Kerui ceramic fiber blanket for sale is widely used in the high-temperature industry due to its excellent performance.
Al2O3% (≥) :35-52
Bulk Density (kg/cm3) :64-128
Classification Temperature (℃) :1260-1430
Tensile Strength (kPa) :30 – 70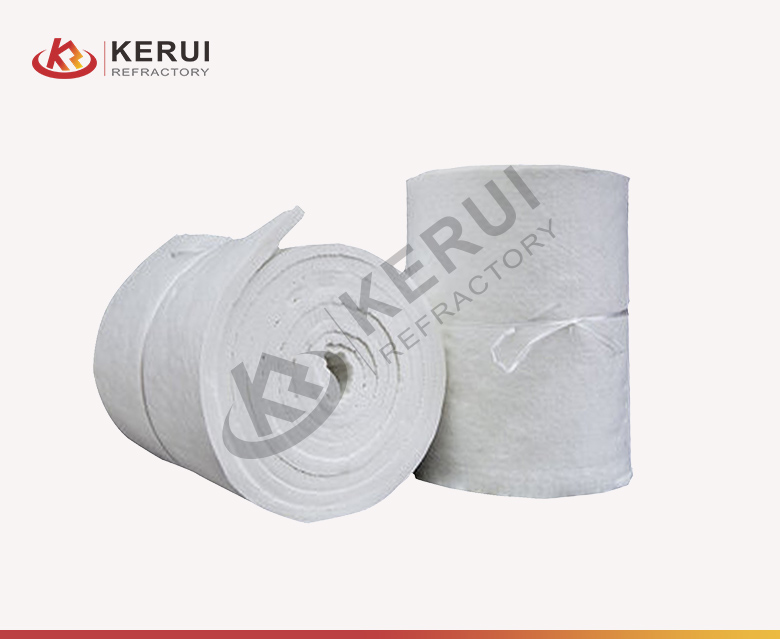 What is Ceramic Fiber Blanket?
Ceramic fiber blanket consists of ceramic fibers, usually alumina-silica or high purity alumina, spun and needled to form a soft and lightweight blanket-like structure. Kerui ceramic fiber blanket for sale provides insulation in extreme temperature conditions, with some variants capable of withstanding temperatures up to 1800°C (3272°F). Easy to handle, cut and install, ceramic fiber blankets have wide applications in industries such as metallurgy, petrochemical and power generation.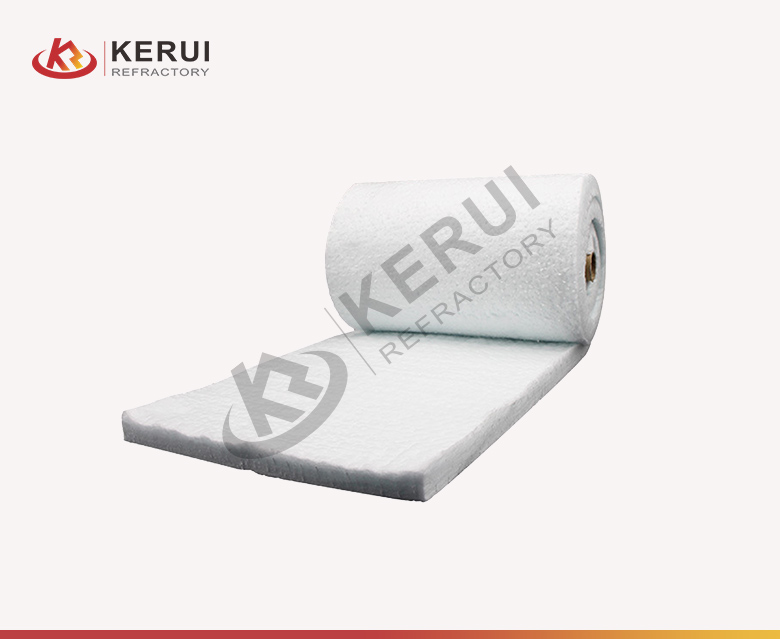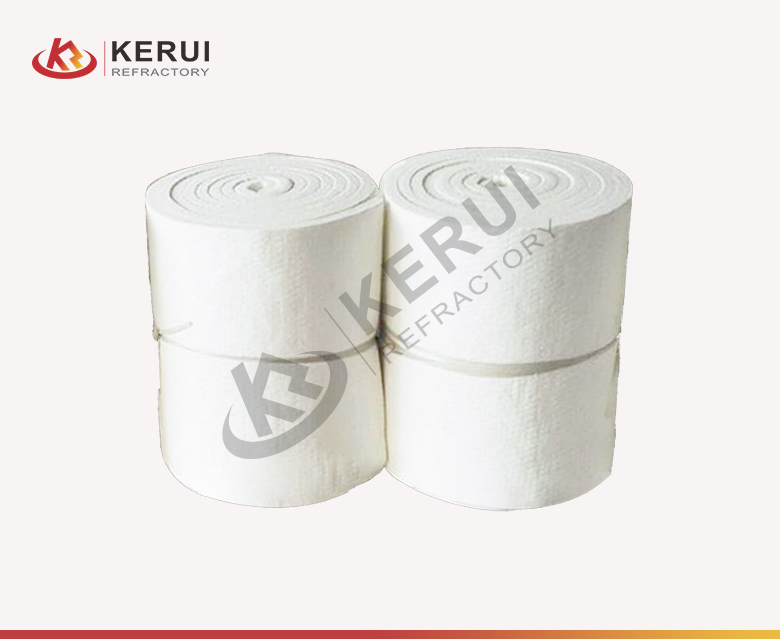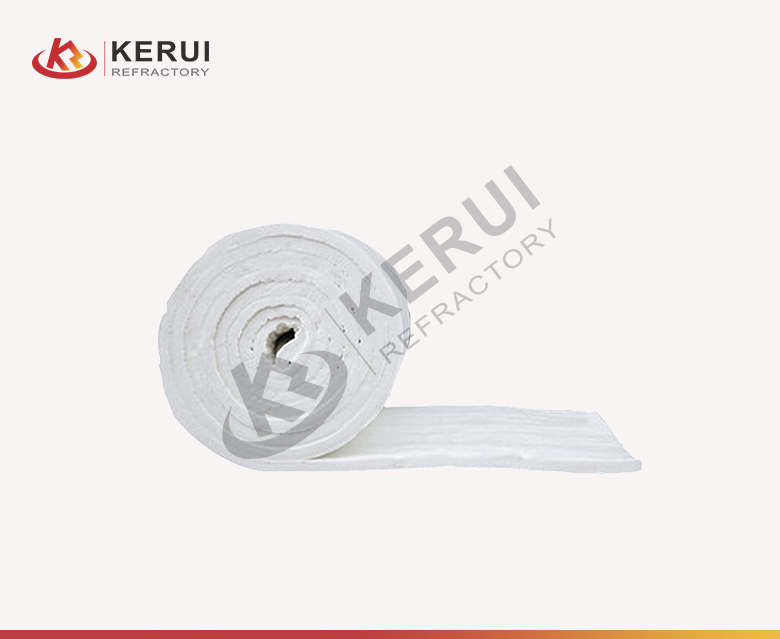 Hot Types of Kerui Ceramic Fiber Blanket
There are various types of refractory supplies ceramic fiber blankets for sale, for example, "1260 ceramic fiber blanket" refers to a fiber blanket with a maximum rated temperature of 1260°C (2300°F). Each type of ceramic fiber blanket has corresponding parameters. If you are not familiar with ceramic fiber blankets, you can refer to the following table for data:
Item/Grade
STD Blanket
HP Blanket
HA Blanket
HZ Blanket
Classification Temperature/℃
1260
1260
1350
1430
Chemical Composition

ω (Al

2

O

3

) ≥/%

43
44
52
35

ω (SiO

2

) ≥/%

54
55
47
49

ω (ZrO

2

) ≥/%

/
/
/
15
Color
White
White
White
White
Shot Content ≤/%
15
15
15
12
Bulk Density (kg/m³)
64
96
128
96
128
96
128
96
128
Tensile Strength/kPa
30
50
70
50
70
50
70
50
70
Permanent Linear Change ≤/%
1000℃*24h 2.5
1100℃*24h 2.5
1200℃*24h 3.0
1350℃*24h 3.0
Thermal Conductivity Coefficient /[W/(m·K)]
200℃
0.07
0.06
0.06
0.06
0.06
0.06
0.06
0.06
0.06
400℃
0.12
0.11
0.1
0.11
0.1
0.11
0.1
0.11
0.1
600℃
0.2
0.19
0.18
0.19
0.17
0.18
0.16
0.16
0.15
800℃
0.3
0.23
0.2
0.23
0.2
0.22
0.2
0.21
0.19
1000℃
0.4
0.32
0.27
0.31
0.26
0.3
0.26
0.3
0.26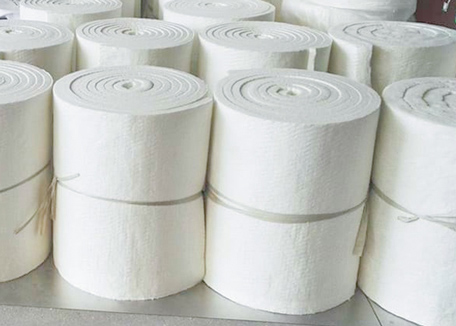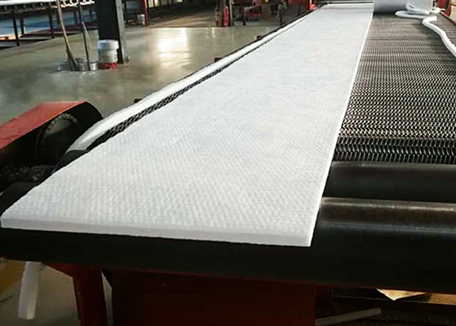 Common Ceramic Fiber Blanket
The Common ceramic fiber blankets include alumina-silica fibers, which are lightweight, flexible and have a fibrous structure. Besides, common ceramic fiber blankets are able to withstand temperatures up to approximately 1260°C (2300°F). They are highly resistant to thermal shock, chemical attack by acids and alkalis, and have common usages in hearths, kilns, boilers and other heat treatment equipment.
Standard Ceramic Fiber Blanket
This type of ceramic fiber insulation refractory blanket consists of alumina-silica fibers, approximately 1100°C (2012°F). It has good insulating properties and has wide usage in general high temperature applications.
High Purity Ceramic Fiber Blanket
These ceramic fiber insulation blankets consist of high-purity alumina fibers that provide enhanced thermal stability and resistance to chemical attack. what's more, they have a higher temperature resistance rating, which makes them more suitable for harsh environments.
High Alumina Ceramic Fiber Blanket
High alumina ceramic fiber blanket is a high-grade thermal insulation material with high alumina content. With an alumina content ranging from 45% to over 60%, it has excellent thermal stability, low thermal conductivity and resistance to chemical attack, which makes it widely use in high-temp industries.
Zirconia Ceramic Fiber Blanket
These zirconia ceramic fiber blankets contain zirconia fibers that provide excellent resistance to thermal shock. Besides, zirconia ceramic blankets can withstand rapid temperature changes and are often used in applications with thermal cycling conditions.
Multiple Properties of Ceramic Fiber Blankets
Ceramic fiber blankets possess several important properties that make them ideal for high-temperature insulation applications. Here are the key properties of ceramic fiber blankets:

Excellent Thermal Insulation
Ceramic blanket insulation has excellent insulation properties that allow it to minimize heat transfer and reduce energy loss. Meanwhile, it has low thermal conductivity which helps maintain high temperatures inside the equipment.
Good High Temperature Resistance
Ceramic fiber blankets for sale are designed to withstand high temperatures. They can typically operate in temperatures ranging from 1000°C (1832°F) to 1600°C (2912°F) or even higher, depending on the particular type of blanket.
Strong Chemical Stability
Ceramic blanket for sale has excellent chemical stability and resistance to acids, alkalis and solvents. It is highly resistant to chemical corrosion, which ensures that it remains durable in harsh environments.
Low Heat Storage
Ceramic fiber blankets have a low heat storage capacity, which means they can heat up or cool down quickly. This property contributes to faster thermal cycling and reduces the time required to start up or shut down equipment.
Efficient Sound Absorption
Ceramic blankets also have acoustic properties, which makes them useful in applications where noise reduction is required, such as in industrial settings, HVAC systems, and architectural spaces.
Low Particle Content
Particles are coarse particles present in the fiber blanket insulation. Fiber blanket has a low particle content, which ensures minimal fiber loss and air emissions during handling or use, to increase overall safety.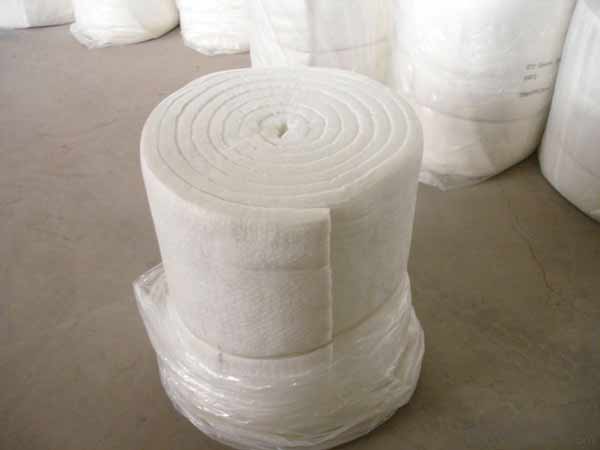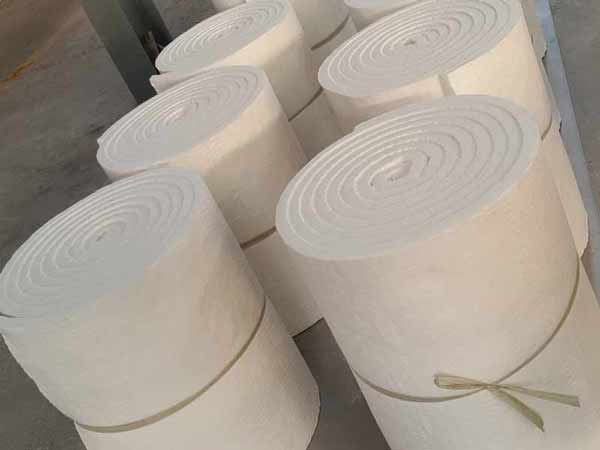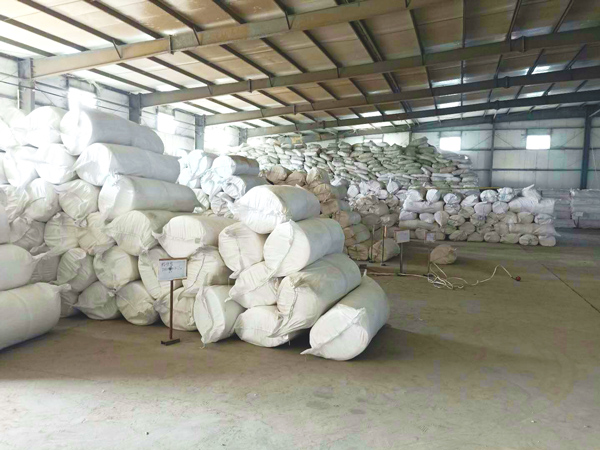 Kerui Ceramic Fibre Blankets Prices
When you browse the product page of Kerui ceramic fiber blanket or soft refractory brick, you may want to know, are they expensive? The answer to this question is No. About ceramic blanket price, we provide you with a quotation based on specific information about the ceramic fibre blanket you need, such as the required thickness (ceramic fibre blanket 50mm), density (ceramic fiber blanket 128 kg/m3), and size.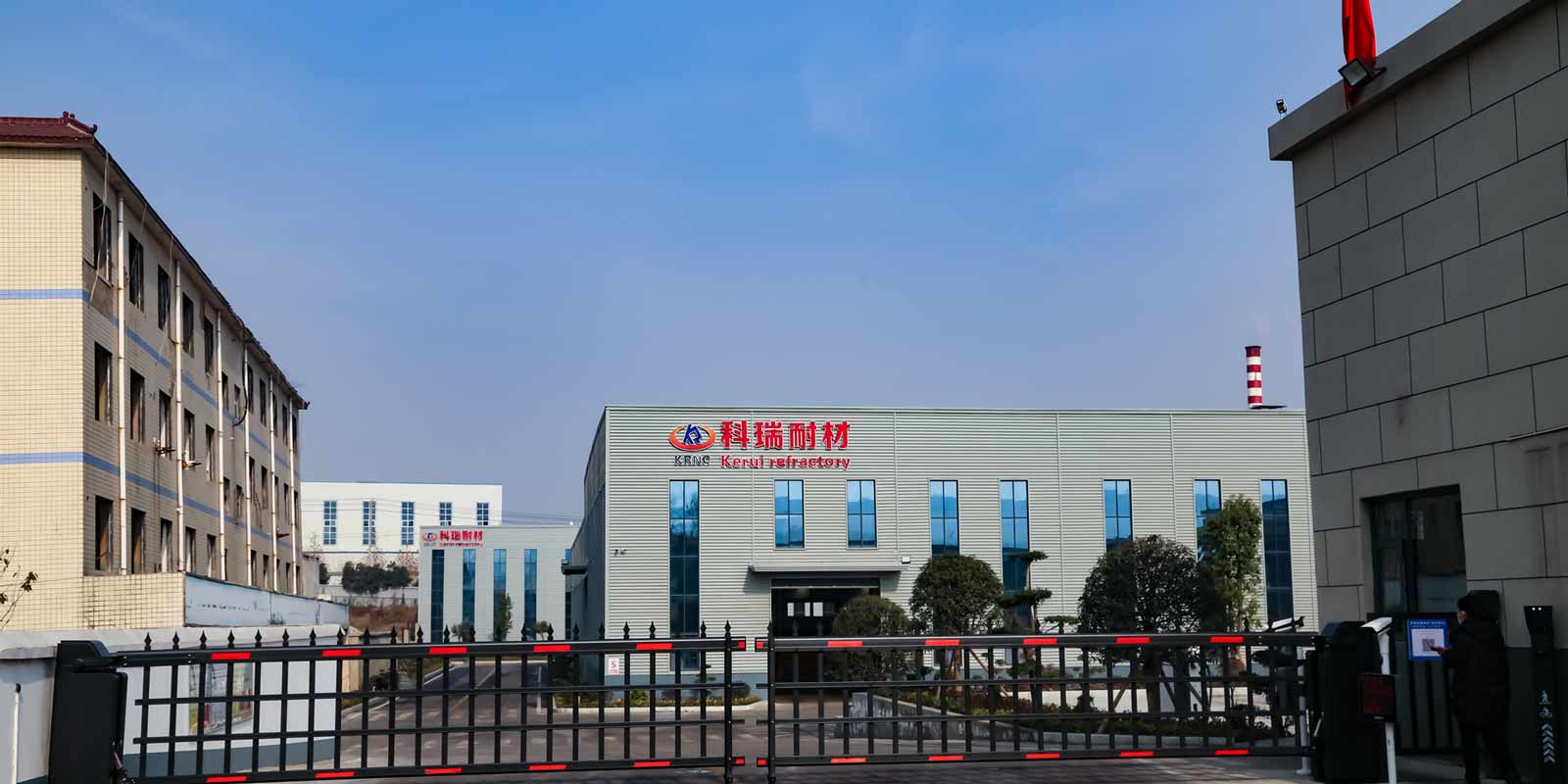 If you want fibre blanket price, we suggest that you provide as detailed information as possible. If you don't know what type of ceramic fiber blanket you need, it's okay. Contact us now and we will recommend a suitable ceramic fiber blanket for you!
Ceramic Fiber Blanket Applied in High-temp Industries
Blanket ceramic fiber is extensively used in various industries for its exceptional thermal insulation properties and resistance to high temperatures. Let's explore its applications in specific industries: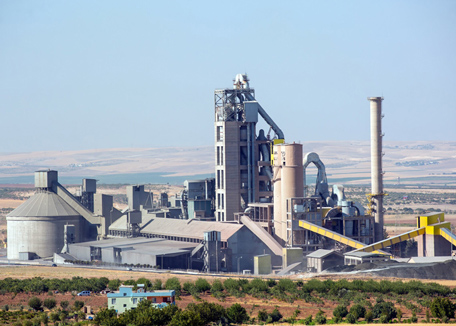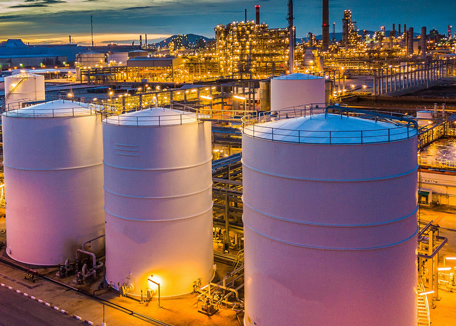 Glass Industry
Ceramic fiber blankets have a wide range of applications in glass manufacturing processes such as glass melting kilns, annealing furnaces and glass fiber production. They provide effective insulation, reduce heat loss and improve energy efficiency in these high-temperature environments.
Cement Industry
Ceramic fiber insulation blankets are widely used in cement kilns and preheating towers. They help maintain the high temperatures required for efficient cement production while minimizing heat loss, increasing energy efficiency and improving overall process performance.
Ceramic Industry
In the ceramic manufacturing industry, ceramic blanket is used in kiln firing and heat treatment processes. Thus, it ensures uniform heating, reduces energy consumption and promotes precise temperature control, which contributes to high-quality ceramic production.
Steel Industry
As the steel furnace refractory, Ceramic fiber blankets have wide applications in steel-making processes, including blast furnaces and ladles. Meanwhile, in these facilities, they carry out wiring and insulation, which reduces heat transfer and increases productivity and efficiency in steel production.
Petrochemical Industry
In the petrochemical industry, ceramic fiber blankets are used to insulate furnaces, reformers, reactors and pipes. Meanwhile, they provide effective insulation, and ensure high temperature maintenance of chemical processes and minimize heat loss.
Power Industry
The power industry always uses ceramic fiber blankets to insulate boilers, furnaces, and other equipment used in power generation. So they help in maintaining high temperatures within the equipment while minimizing heat loss to the surroundings.
Reasons You Choose Kerui Ceramic Fiber Products
Good Performance
Kerui ceramic fiber blanket for sale has excellent thermal insulation properties, low thermal conductivity, and high-temperature resistance. As a result, ceramic fiber blanket effectively minimize heat loss, improve energy efficiency, and provide reliable insulation.
Wide Applications
In the steel, petrochemical, glass, ceramic and cement industries, the blankets have a wide range of applications. Meanwhile, this versatility makes them suitable for different high temperature environments, which ensures that they meet your specific needs.
Strict Quality Control
Kerui Refractory prioritizes quality control throughout the manufacturing process. Therefore, our ceramic fiber blankets have rigorous testing and adhere to strict quality standards to ensure consistent performance, reliability and durability.
Easy Operation
Kerui ceramic fiber blanket is lightweight, flexible, and can be easily cut and formed to meet various equipment and insulation needs. In addition, this easy-to-operate simplifies the installation process and saves time. So you can install them easily.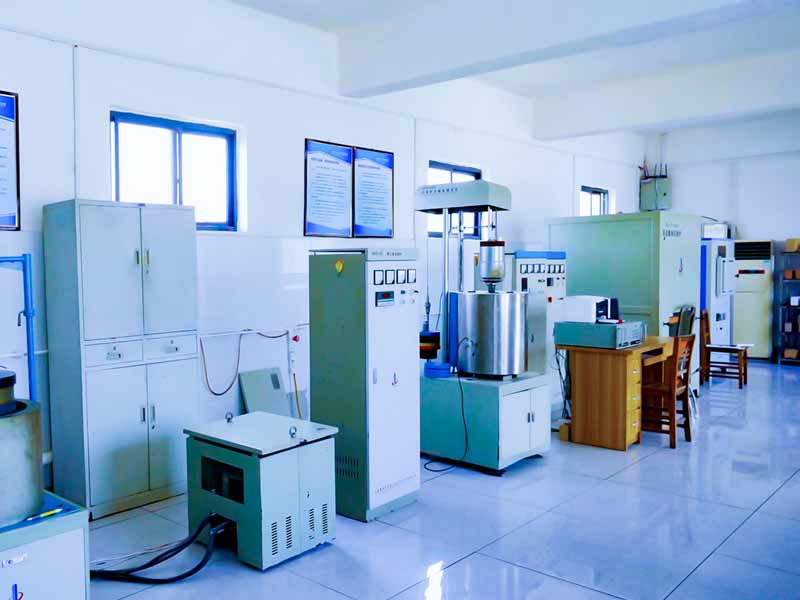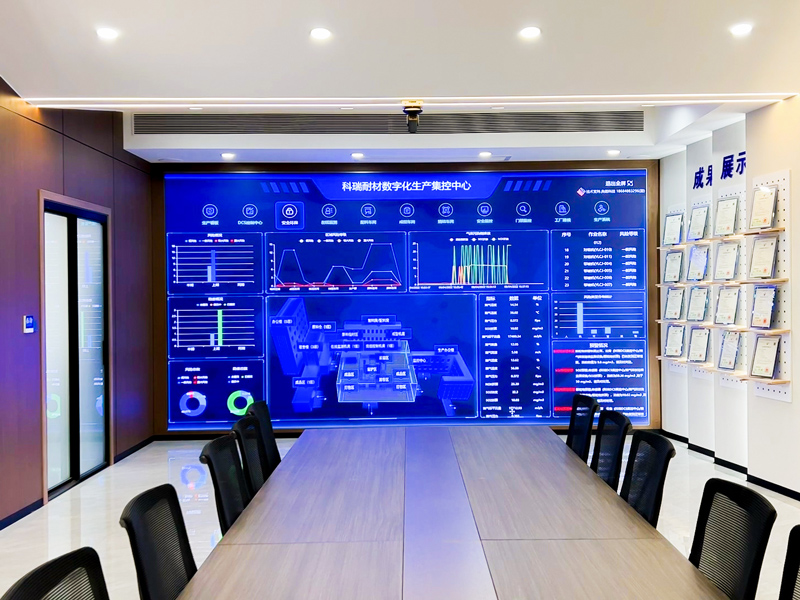 How to Select Ceramic Fiber Blanket Manufacturers?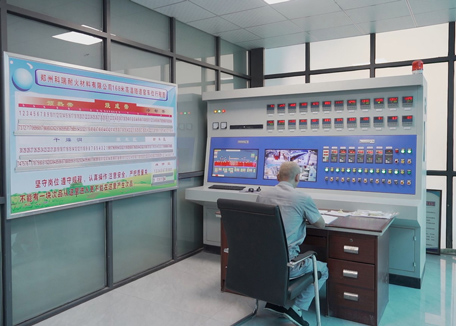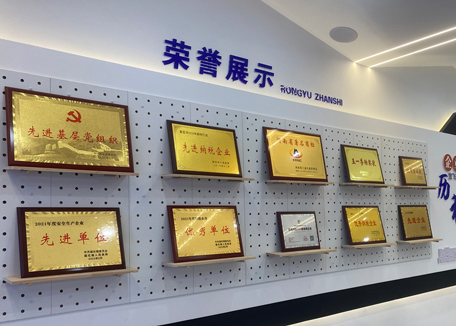 Clarify Your Requirement
Determine your specific needs. For example, do you need ceramic fiber blanket or
ceramic fiber board
? Because the clear requirements will help you identify ceramic blanket suppliers that can meet your needs.
Identify Company Strength
Research and evaluate the company's background, experience, and reputation in the industry. In addition, look for manufacturers with a proven track record, and a positive reputation for delivering high-quality products.
Contact Supplier
Contact potential ceramic fiber blanket manufacturers and discuss your requirements in detail. In addition, this interaction will give you a sense of their specialized technical knowledge and customer service.
Identify Product Quality
Request product samples or visit the cerablanket insulation manufacturer's facility if possible. Meanwhile, evaluating their quality will ensure they meet your desired standards.
Sign a Contract
Once you have identified a suitable blanket fiber manufacturer, negotiate and finalize the terms. Ensure that all aspects, such as prices, delivery schedules, payment terms, and quality assurance, will have clear definitions.
If you are looking for high quality ceramic fiber blanket, Kerui ceramic fiber blanket is a good choice. By choosing Kerui, you can have confidence in the performance, durability, and long-term value of our ceramic fiber blankets. Contact us Now!