High Temperature Fire Bricks
High-temperature fire bricks find extensive applications across various industries. As advancements progress, the demand for high temperature fire bricks continues to evolve. In response, Kerui remains committed to enhancing the quality of the bricks to meet diverse requirements.
Al2O3%% (≥) :55-99
Bulk Density (g/cm3) :1.9-3.9
Refractoriness Underload (℃) :1250-1790
Cold Crushing Strength (MPa) :25-200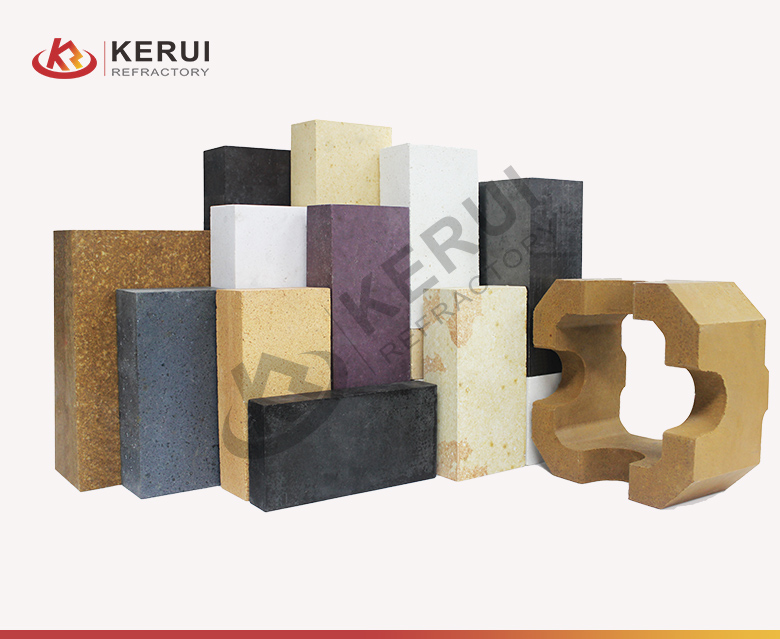 Simple Introduction of High Temperature Fire Bricks
High temperature fire bricks, also known as refractory bricks or firebricks, are a kind of inorganic non-metallic material. Besides, the bricks typically exhibit a light yellow or brownish hue. Notably, they demonstrate exceptional resistance to high temperatures, which can withstand ranges between 1250-1790℃(2282-3254℉). Meanwhile, they primarily consist of refractory clay and other refractory raw materials. At Kerui, these fire bricks are available in a variety of sizes and chemical compositions to achieve optimal performance in diverse industrial settings.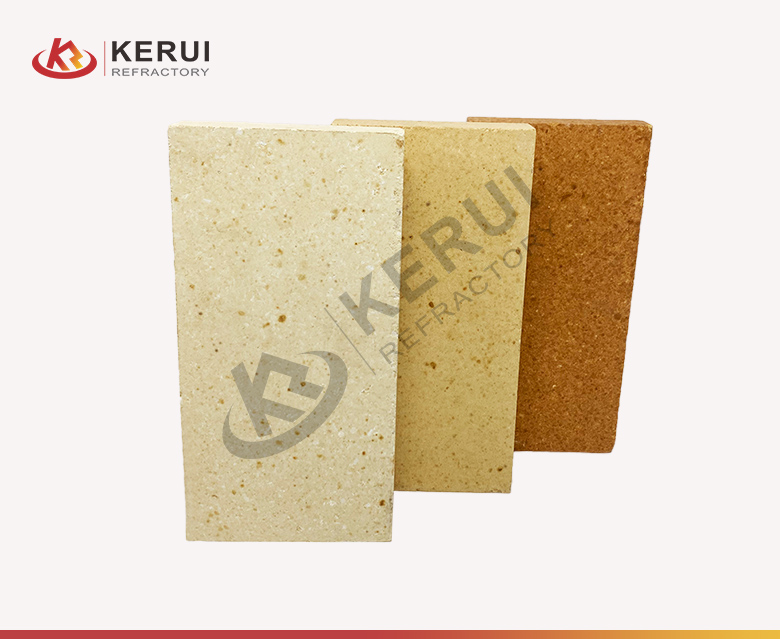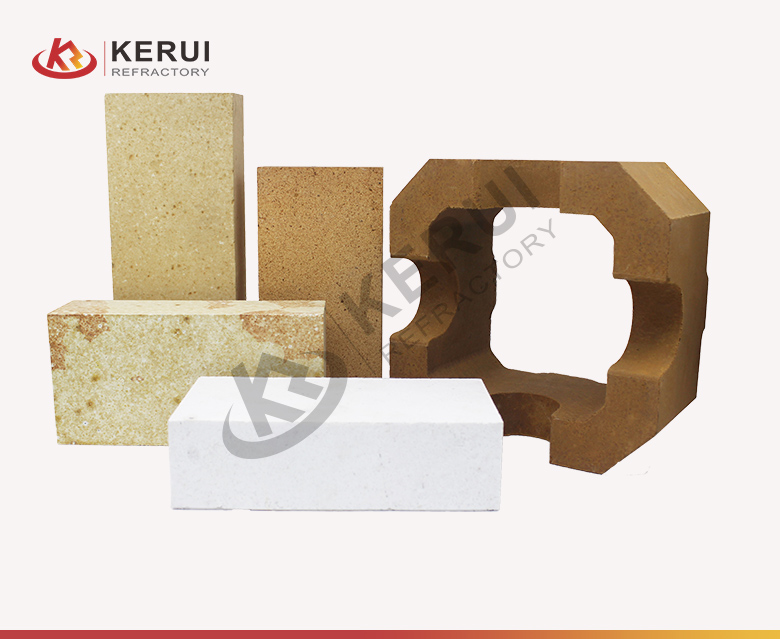 Main Types of Kerui High Temperature Fire Bricks
According to their different chemical compositions and sizes, Kerui divides high temperature bricks into many types. So this part will briefly introduce the main types of Kerui high temperature fire bricks for you.
Different Chemical Compositions of High Temperature Fire Bricks
Al-Si Fire Bricks
Al-Si fire bricks typically consist of Al2O3 and SiO2. At the same time, the precise ratio of these components can vary depending on the desired properties of the bricks. Meticulously engineered to endure extreme temperatures and harsh environments, these bricks find purpose across diverse industrial applications. Thus, these bricks occupy a very important position in the refractory application fields. The Al-Si high temperature fire bricks provided by Kerui include:
High Alumina Brick
AZS Bricks
Corundum Brick
Mullite Brick
Fire Clay Brick
Silica Brick
Silicon Carbide Brick
Alumina Silicon Carbide Brick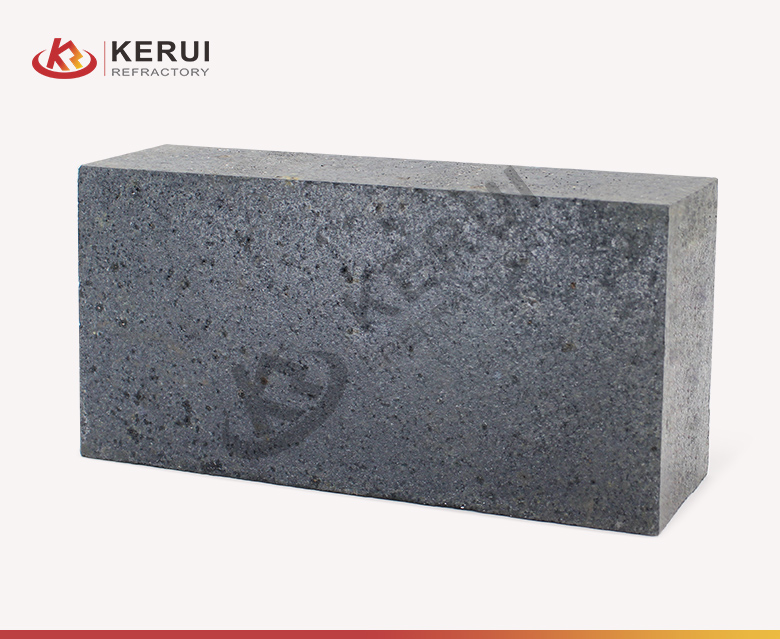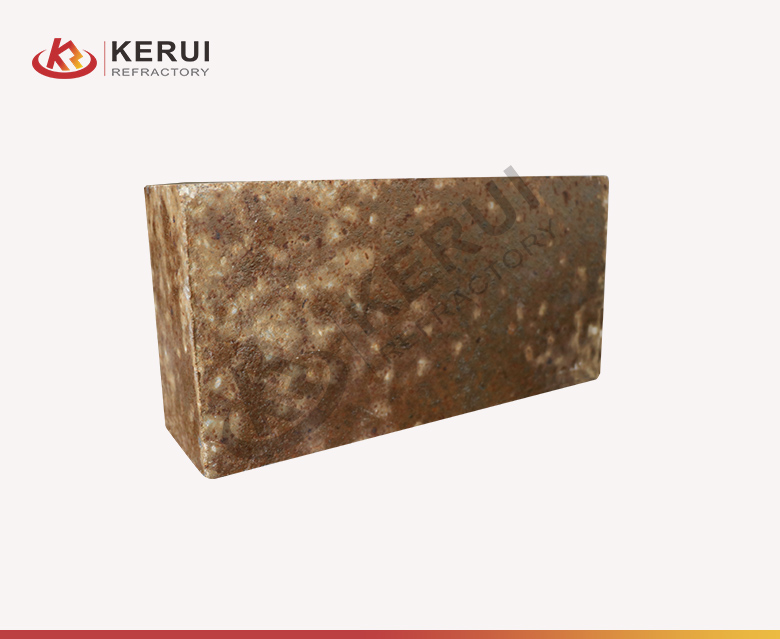 Magnesia Fire Bricks
Magnesia fire bricks refer to refractory products mainly composed of basic oxides such as MgO. These bricks feature a composition that includes magnesium oxide and periclase as the predominant crystal phase. Besides, the periclase crystal demonstrates an exceedingly high melting point that can reach temperatures of up to 2800℃ (5072℉). Consequently, the refractoriness of magnetic firebricks surpasses that of general fire bricks. The Magnesia fire bricks provided by Kerui mainly include :
Magnesia Brick
Magnesia Chrome Brick
Magnesia Carbon Brick
Magnesia Alumina Spinel Brick
Magnesia Iron Spinel Brick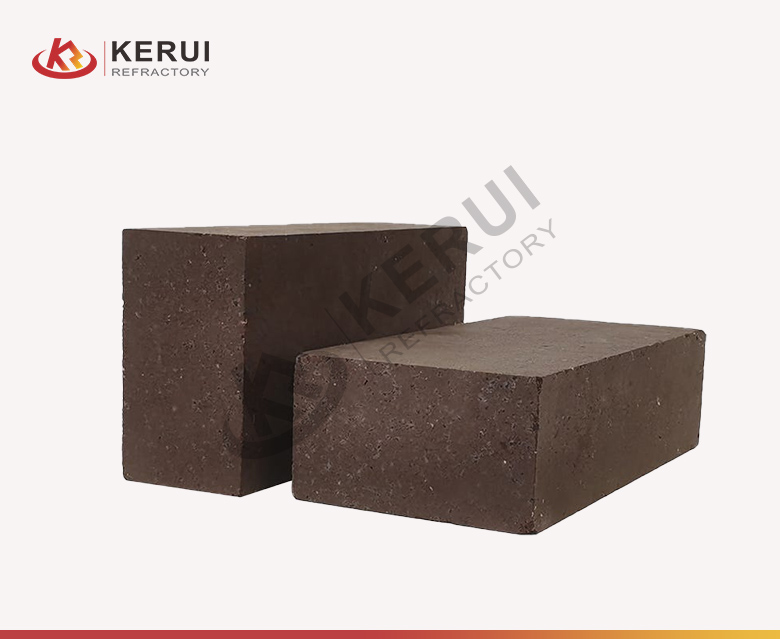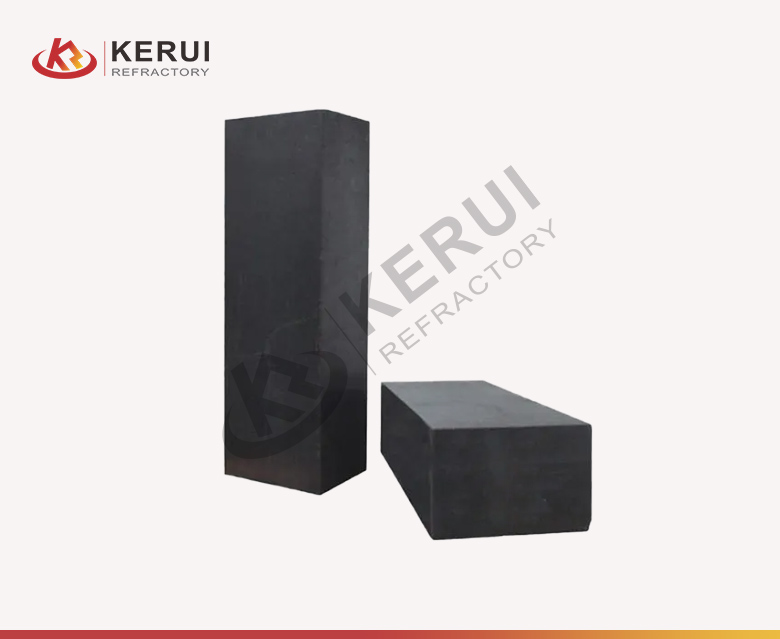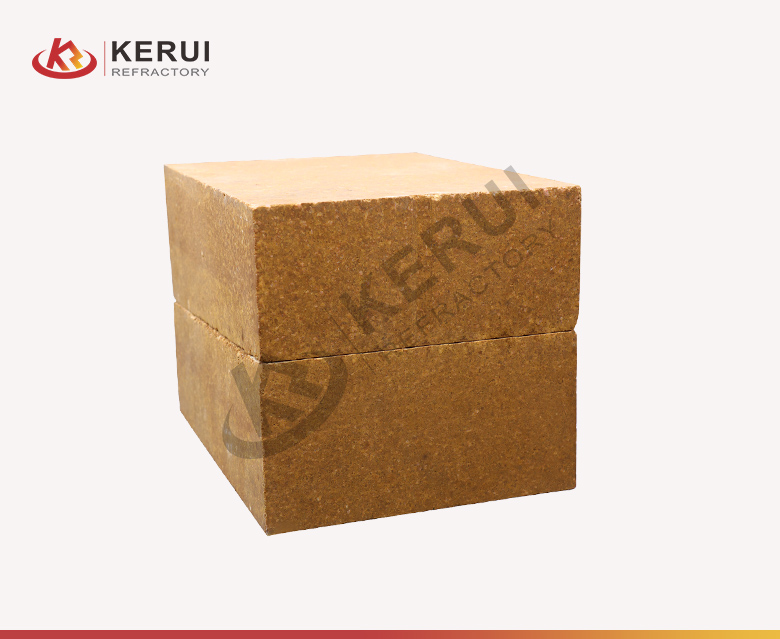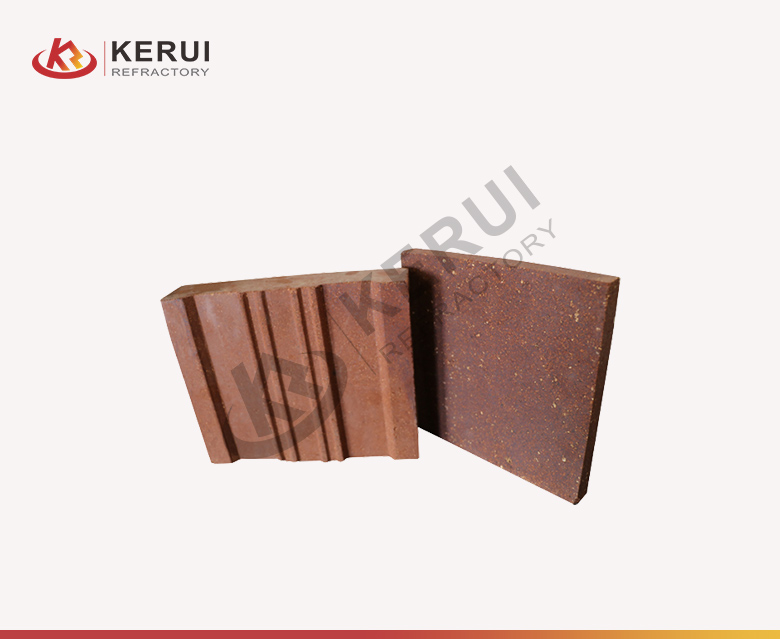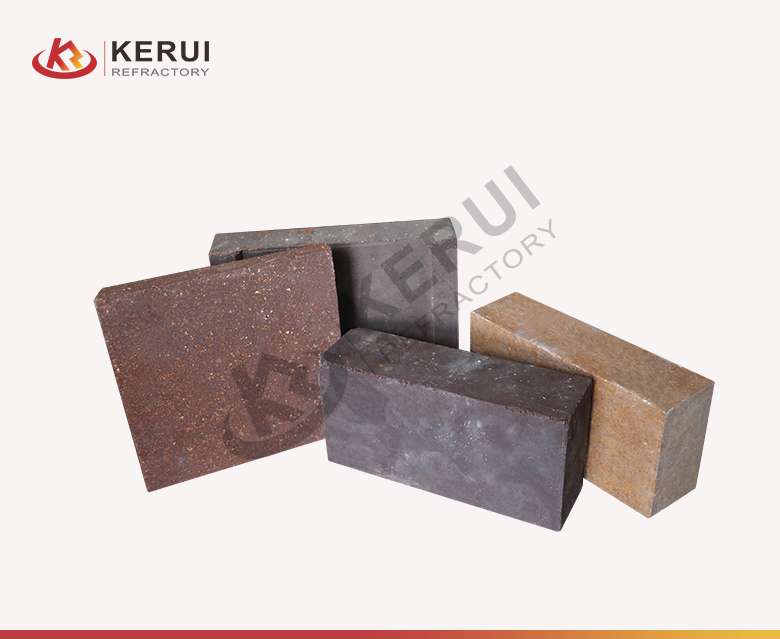 Different Sizes of High Temperature Fire Bricks
Standard Bricks
Size of Standard Bricks: 230*144*65mm
As a universal transformation, standard high temperature fire bricks find extensive application in diverse industrial production requirements. In response to this universal demand, Kerui maintains a substantial inventory of standard bricks readily available for prompt delivery. No doubt that Kerui's standard bricks strictly adhere to well-established norms, specifications and quality standards to ensure reliable performance in all applications.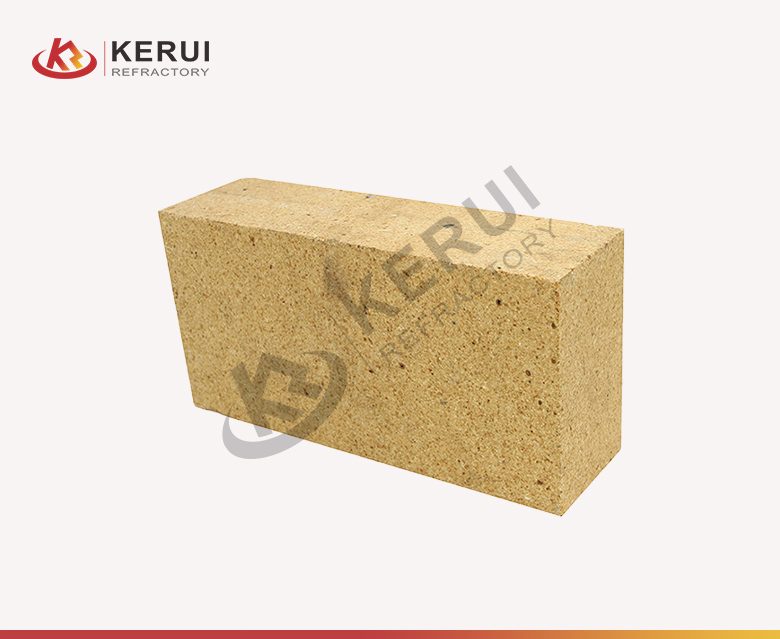 Common Bricks
Types of Common Bricks: skew brick, side arch brick, end arch side, key brick, etc.
In addition to the standard size, Kerui also presents a diverse selection of commonly shaped high temperature bricks. These types of bricks can cater to a multitude of special requirements. What's more, these meticulously crafted bricks will reduce the number of blocks and joints required to give you the most cost-effective solution. Kerui high temperature fire bricks will let you embrace efficiency and economy.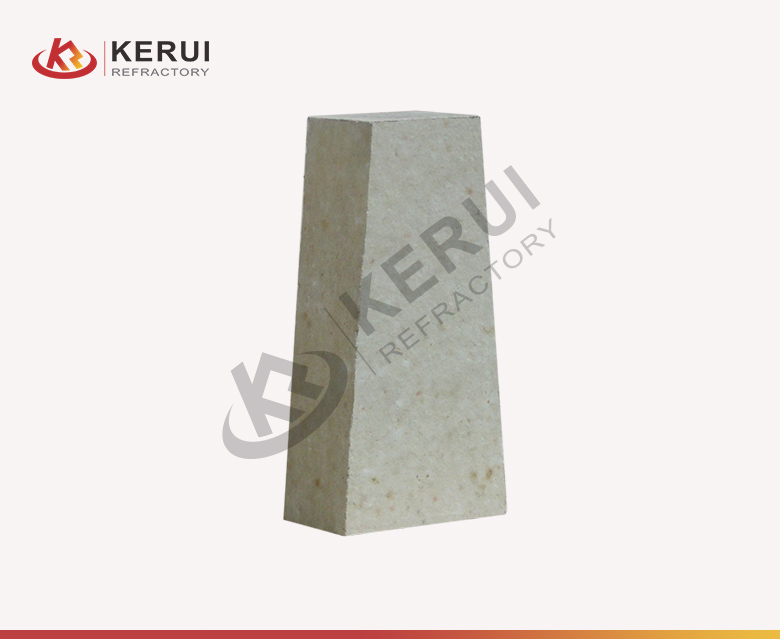 Customized Bricks
Types of Customized Bricks: custom high temperature bricks in shape, color and size.
If you have specific requirements for bricks, you can also contact us. Trust Kerui has ability to produce high-temperature bricks based on the drawings you provide. With the aid of automatic control systems and skilled professionals, Kerui can ensure the dimensional accuracy of these bricks. Meanwhile, it will take 3-7 days for bricks to come out of the kiln. However, Kerui promises to deliver these tailored bricks on time.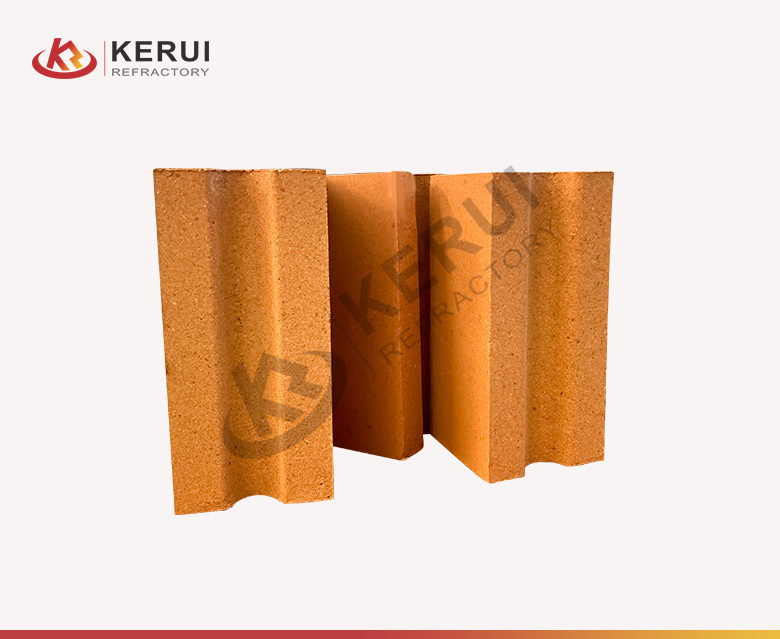 Excellent Properties of Kerui Fire Brick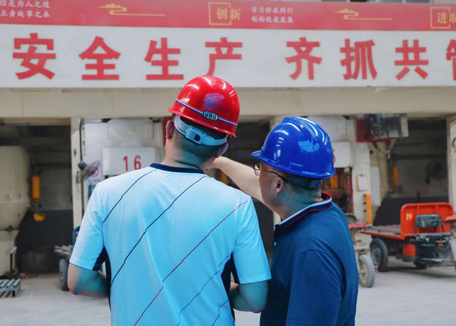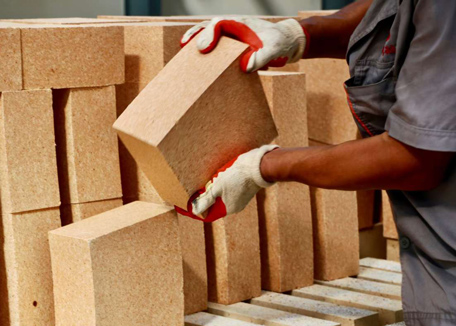 High-Temperature Resistance
Kerui carefully selects great raw materials for high-temperature fire bricks. Generally, these materials include high-alumina aggregates, silica and other refractory compounds that inherently possess excellent heat resistance properties. Besides, most fire bricks have a high alumina content, which significantly contributes to their heat resistance.
Mechanical Strength
By utilizing an automatic batching system, Kerui carefully formulates the mix of raw materials which can balance heat resistance with mechanical strength. Additionally, it pays attention to the distribution of grain sizes within the high-temp fire bricks. A uniform distribution contributes to better production of mechanically stable brick.
Chemical Resistance
Kerui prudently opts for raw materials renowned for their remarkable chemical resistance. Among these materials are high-alumina aggregates and specialized clay, which have the inherent ability to withstand chemical corrosion. Meanwhile, Kerui often carries out inspections of fire bricks for chemical resistance in various environments to safeguard their durability.
Thermal Shock Resistance
High temperature fire bricks usually have a void structure. Besides, these interconnected small holes can effectively act as thermal shock absorbers. With the help of these holes, the bricks are able to dissipate stress. So this helps reduce the rate at which heat is conducted through the brick during temperature changes greatly.
Low Porosity
Kerui high temperature fire bricks have a dense structure. Because of careful compacting, Kerui Group realizes this dense structure during production, which further minimizes the presence of open pores. Therefore, this low porosity minimizes heat loss through the brick, which is crucial for maintaining the efficiency of high-temperature equipment.
Environmental Benefits
Kerui always implements the requirements of green development. While improving product quality, it takes responsibility for protecting the environment. For that, Kerui adopts all kinds of environmentally friendly refractories. As a result, during the application of high-temperature bricks, the release of the harmful substance can be at the lowest level.
Do You Know The Usages of High Temperature Fire Bricks?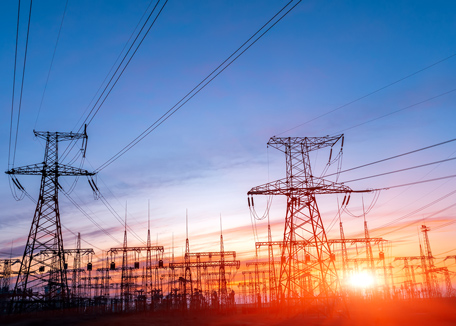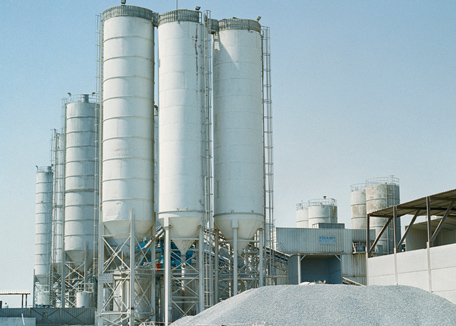 Steel Industry
High temperature bricks are suitable for the steel furnace refractory, particularly in blast furnaces, ladles and steel-making converters. So these bricks line the walls and floors of these structures to withstand the intense heat and chemical reactions involved in steel production.
Glass Industry
These fire bricks are also suitable for glass-melting furnaces, especially in the lining of the glass-melting furnace, the side walls of the melting furnace, the inner wall of the combustion chamber, etc. Because the bricks can prevent excessive heat from damaging the structure and maintain thermal efficiency.
Cement Industry
Because of high-temperature resistance, the bricks ensure the efficient and continuous production of the cement industry. So they play an important role in cement kilns, such as walls of cement kilns, lining of rotary kilns, preheating zone masonry, firing zone, etc.
Petrochemical Industry
In refineries and petrochemical plants, high-temperature fire bricks are used in cracking units, reformers and reactors. Because they provide insulation and chemical resistance to contain corrosive substances and maintain stable operating conditions.
Power Industry
In combustion chambers, boilers, steam burners, furnaces and incinerators within power plants, high temp fire bricks can withstand the high temperatures generated by burning coal, oil, or natural gas. So they ensure efficient energy production.
Are High Temperature Fire Bricks Expensive?
Are High Temperature Fire Bricks Expensive? Of course not. Although the price of high temperature fire bricks is relevant to many factors, Kerui can always supply cheap fire bricks for buyers
Factors Affecting Prices
The price of fire bricks can vary significantly based on several factors. Therefore, understanding these factors can help you make informed decisions when purchasing fire bricks. You can refer to the following factors to choose refractory bricks with a suitable price.
Affordable Prices of Kerui
Kerui refractory company is in Xinmi City, Henan Province, where is renowned as "Chinese Refractory Capital". This great location grants Kerui rich refractory materials. Therefore, as an original factory, Kerui takes pride in offering factory-direct selling prices of fire bricks. So you can always trust Kerui to deliver cost-effective products.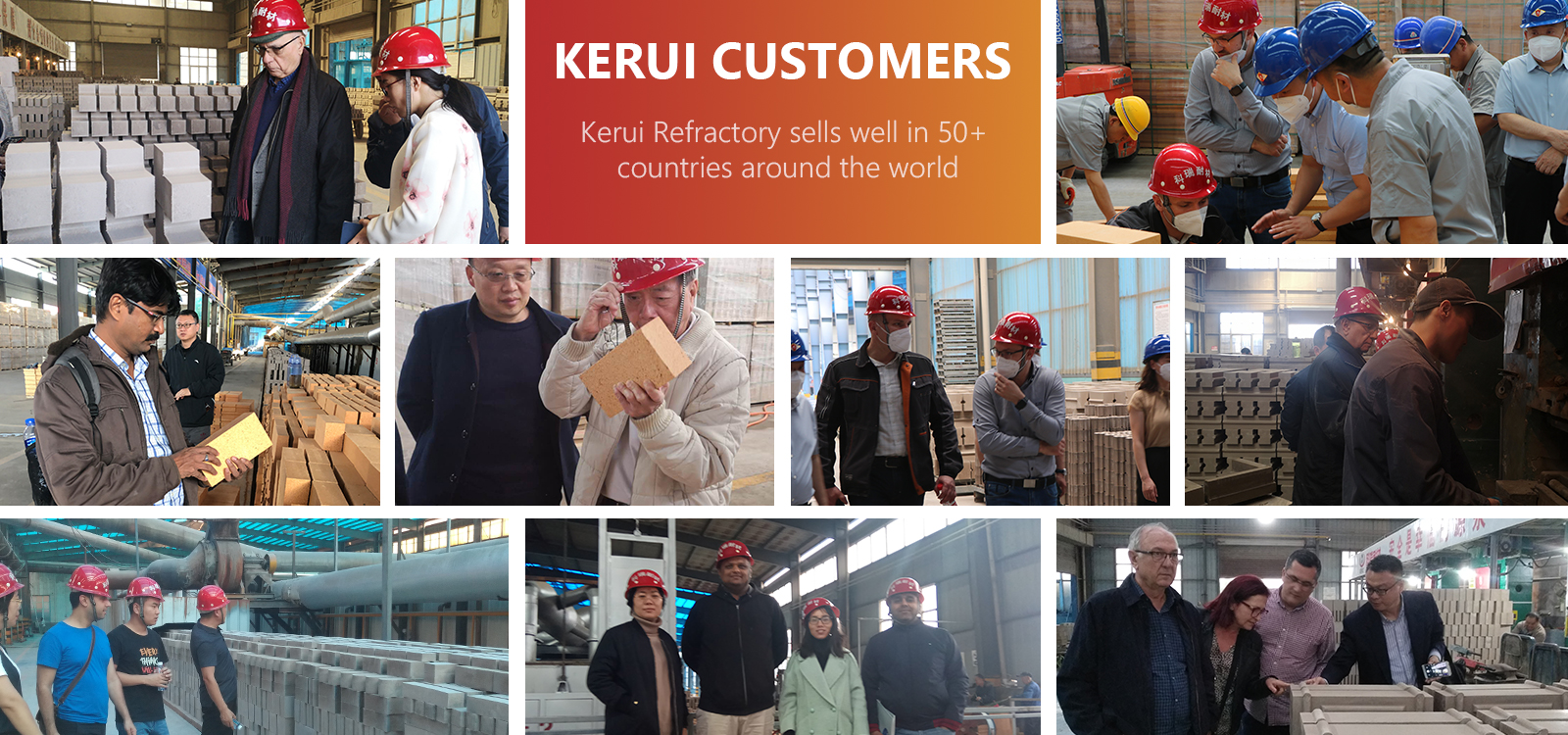 Kerui – Professional Refractory Manufacturer
Extensive Experience
Founded in 2004, Kerui Refractory has 20 years of experience in the refractory brick industry and 16 years of experience in research and development. Kerui has reached long-term cooperation with many large enterprises Meanwhile, our products are exported to more than 30 countries on five continents such as Russia, India, Canada, the United States, Australia, etc.
Strict Quality Control
Kerui holds a physics laboratory and a chemical laboratory. In the two labs, professionals test various properties of bricks. For example, the labs hold high-temperature-burning test furnaces, load-softening creep test furnaces, refractory compression test benches, composition testing, inspection benches and so on. So Kerui ensures bricks meet production requirements.
Comprehensive Technical Support
Kerui will provide comprehensive technical support for our esteemed customers who choose our high-temperature fire bricks. Because it understands the importance of ensuring a smooth application of products. Kerui technical experts are ready to offer assistance throughout the entire process, from product selection to installation and maintenance. So you can get the best refractory solution.
Complete Qualification Certificates
Kerui has obtained ISO quality certification, as well as 15 utility model patent technology certificates and 1 invention patent certificate. Through evaluation, Kerui fire bricks have demonstrated their compliance with industry standards. Meanwhile, these qualifications provide our customers with the assurance and confidence they seek when selecting our high-temperature fire bricks for their critical applications.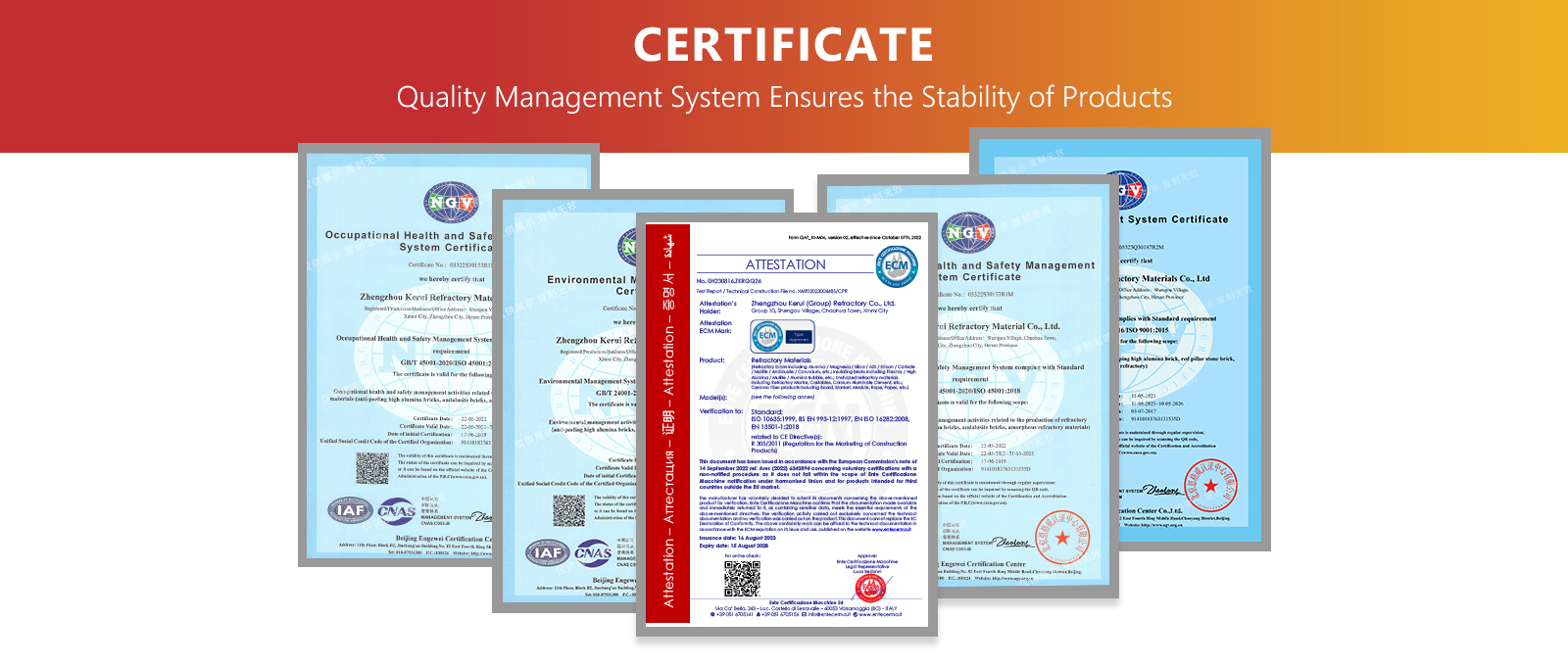 Kerui high-temperature refractory bricks will not let you down. In addition, Kerui can also provide insulation bricks, unshaped refractory materials, ceramic fiber products, etc. If you are interested in Kerui, you can contact us at any time. Or you can find Kerui on Pinterest.