Buy Fire Bricks
There are many ways to buy fire bricks. However, it is a question of where to buy cheap fire bricks. As a reputable entity in the realm of refractory materials, Kerui proudly promises to supply the most cost-effective fire bricks. Therefore, if you wan to buy fire bricks, Kerui is the best option.
Al2O3%% (≥) :55-99
Bulk Density (g/cm3) :1.9-3.9
Refractoriness Underload (℃) :1250-1790
Cold Crushing Strength (MPa) :25-200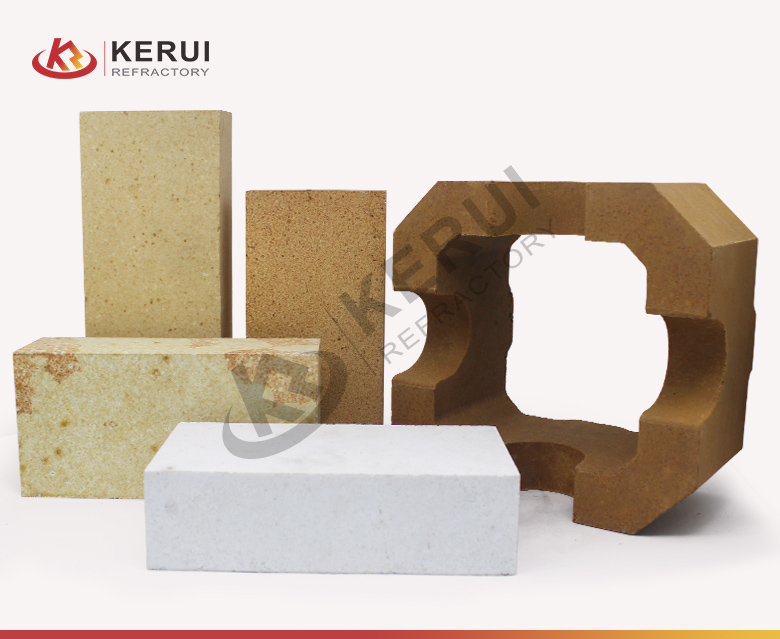 Do You Know Fire Bricks?
Before buying fire bricks, you should know what is fire brick. So do you understand fire bricks? So this part will introduce the bricks to you.
Fire bricks, acknowledged as refractory bricks or heat-resistant bricks, exemplify a specific category of bricks that have the ability to endure elevated temperatures, withstand rigorous mechanical stress and thrive in inhospitable chemical environments. Meanwhile, with good heat resistance, these fire bricks can withstand the temperature of 1580-2000℃ (2876-3632℉). As a result, various industries such as non-ferrous metal industry, steel industry, glass industry, ceramic industry and many other fields can use fire bricks. However, different fire bricks can be suitable for different industries. Additionally, if you want to know which brick is the best option, you can contact us for free.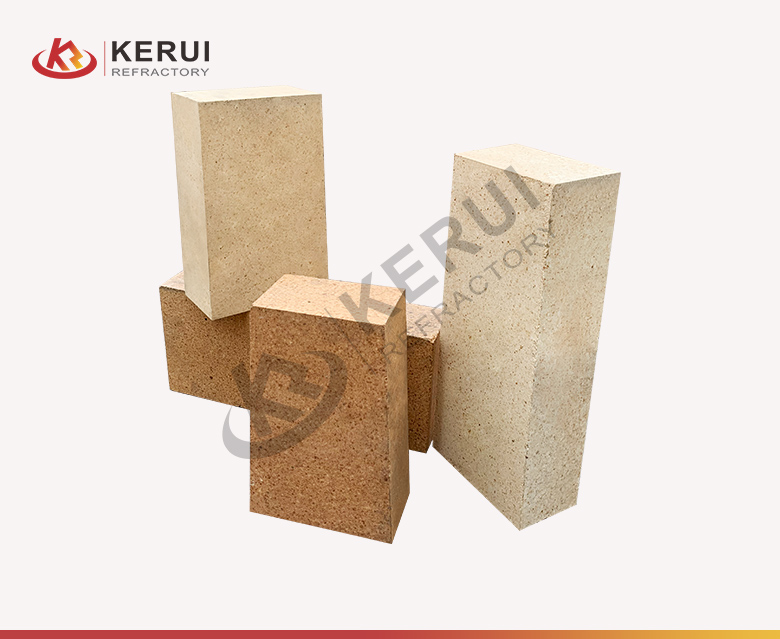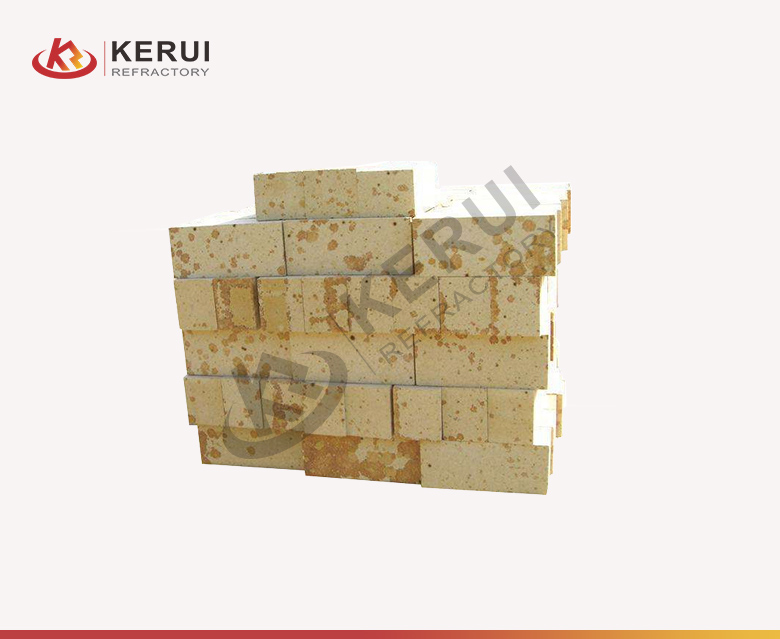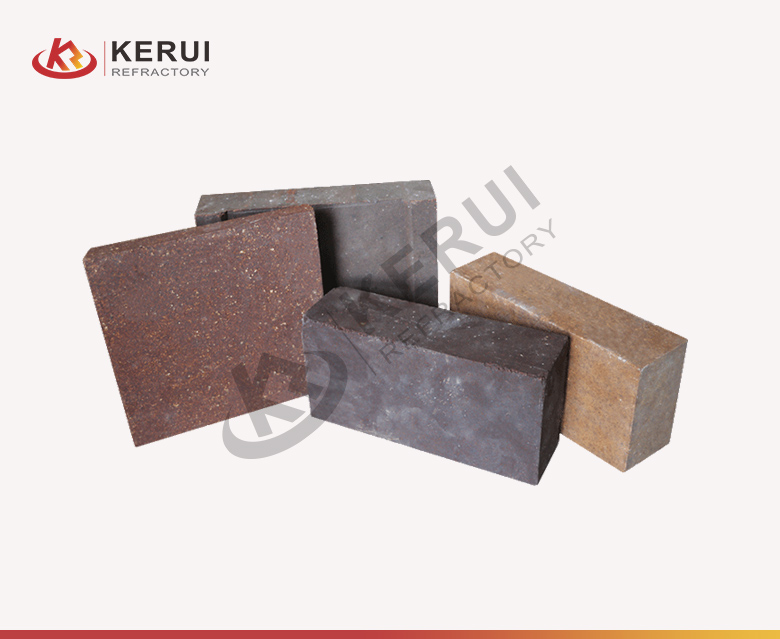 Fire Brick with Different Types
Normally, Kerui divides fire bricks into many types, according to their chemical compositions and dimensions. Here is the basic description about them.
3 Types of Fire Brick
Aluminum-silicon Fire Bricks
Aluminum-silicon fire bricks primarily comprise Al2O3 and SiO2, which makes them a distinguished series of fire products celebrated for their exceptional refractory properties. Besides, these fire bricks boast an impressive refractory temperature that often surpasses 1600℃ (2912℉). So this comprehensive selection ensures that there is an ideal aluminum-silicon fire brick solution available to cater to the specific needs of various industrial applications.
Magnesia Fire Bricks
Magnesia refractory bricks, predominantly consisting of magnesia raw material, represent an eminent category of alkaline composite refractory products. Notably, the chemical composition of these bricks primarily comprises MgO and CaO. Meanwhile, the remarkable MgO content typically surpasses 60%. Thus, as high-grade refractory bricks, they boast a diverse range of applications, which underscores their versatility and adaptability in various industrial settings.
Magnesia Carbon Bricks
MgO: ≥69-85%
C: ≥5-18%
Apparent Porosity: ≤3.5-8%
Cold Crushing Strength: 30-50MPa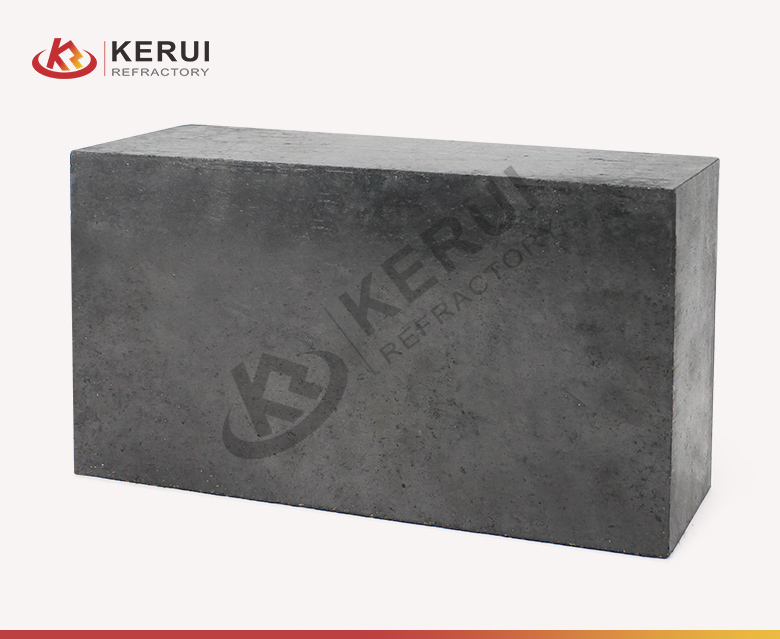 Magnesia Chrome Bricks
MgO: ≥45-65%
Cr2O3: ≥8-16%
Apparent Porosity: ≤19-22%
Cold Crushing Strength: 30-35MPa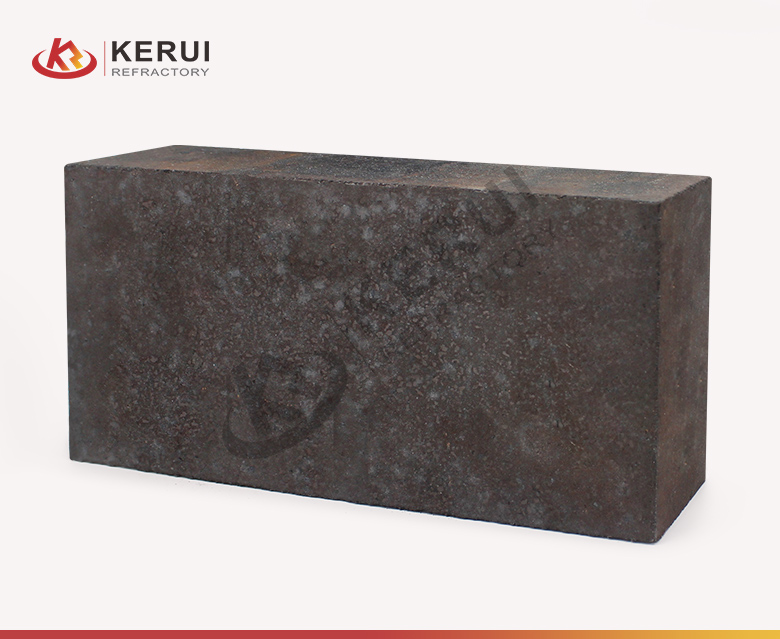 Magnesia-aluminum Spinel Bricks
MgO: ≥80%
Al2O3: ≥10%
Apparent Porosity: ≤17%
Cold Crushing Strength: ≥50MPa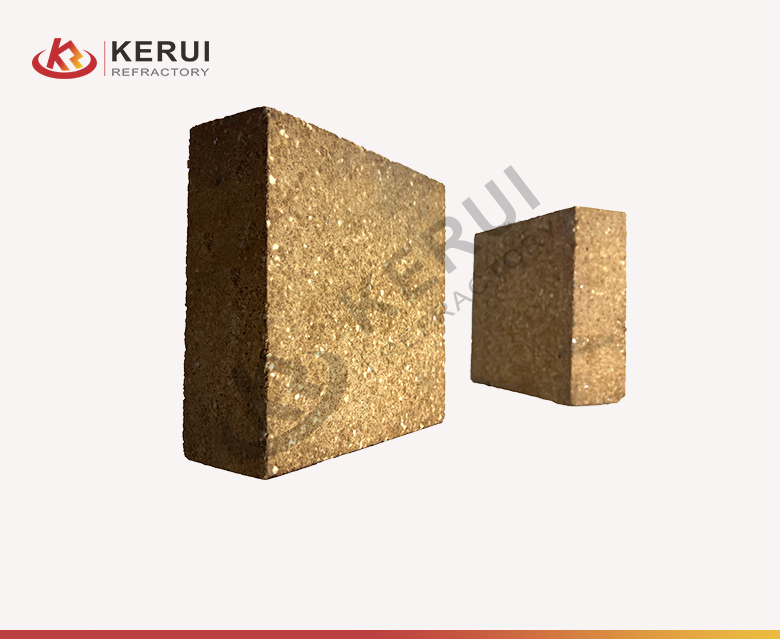 Magnesium Iron Spinel Bricks
MgO: ≥85%
Al2O3: 3-5%
Fe2O3:4-6%
Cold Crushing Strength: ≥50-55MPa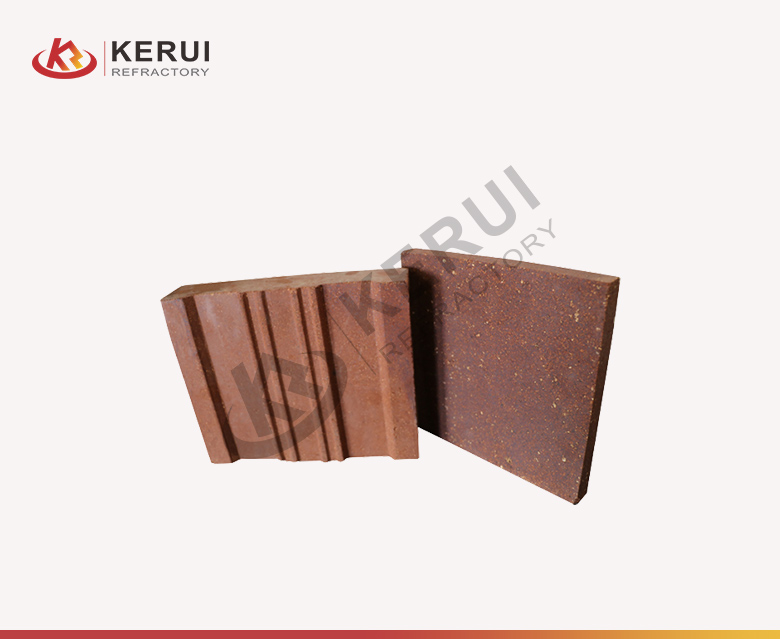 Silica Fire Bricks
SiO2 content in silica fire bricks exceeds 94%. Meanwhile, the bricks primarily consist of high-quality quartz or silica sand. As acid bricks, they are suitable for application in masonry coke ovens. However, it is important to note that silica fire bricks are not suitable for use in thermal equipment operating below 600℃(1112℉) or subject to significant temperature fluctuations. Besides, their limitations in these specific conditions stem from their composition and properties. Nevertheless, within their recommended temperature range, silica fire bricks exhibit remarkable performance and reliability.
SiO2: ≥94%
Fe2O3: ≤1.4%
Apparent Porosity: ≤24%
Cold Crushing Strength: ≥30MPa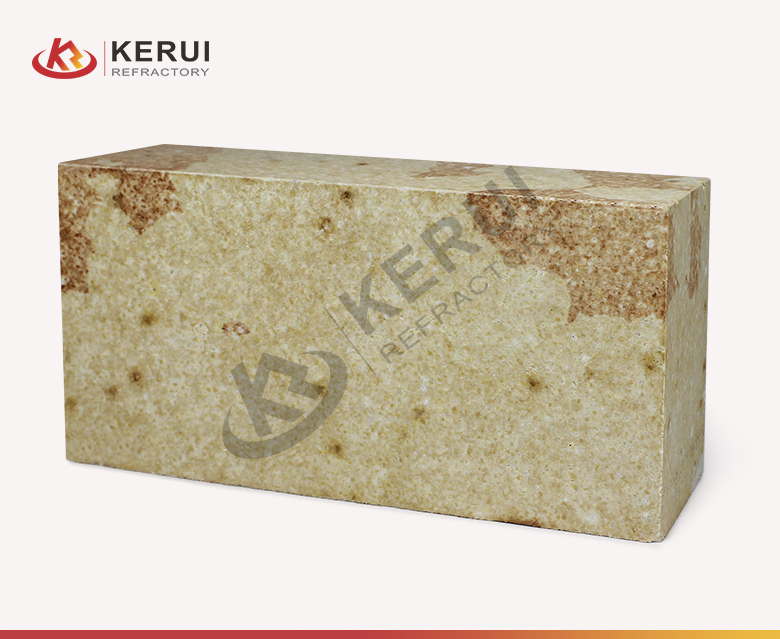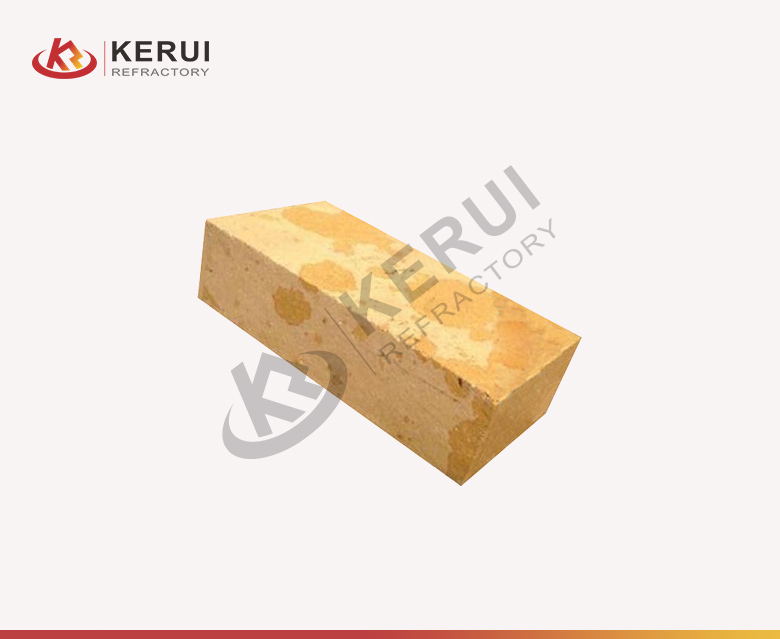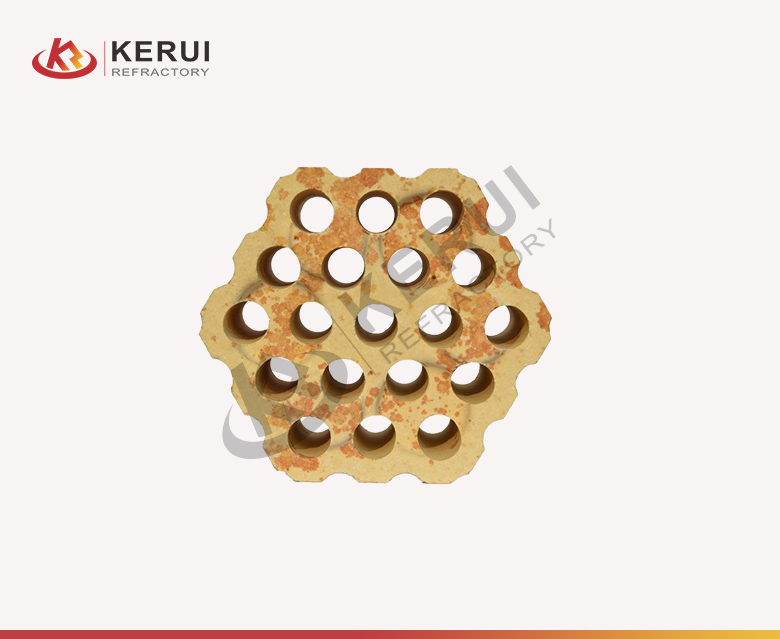 Different Dimensions of Fire Brick
Standard Fire Bricks
The size of standard fire bricks is 230*114*65mm. This type of fire bricks is generally suitable for various industrial kilns or furnaces. Meanwhile, these bricks represent a universal standard in the industry. Due to following unified standards, they are widely recognized.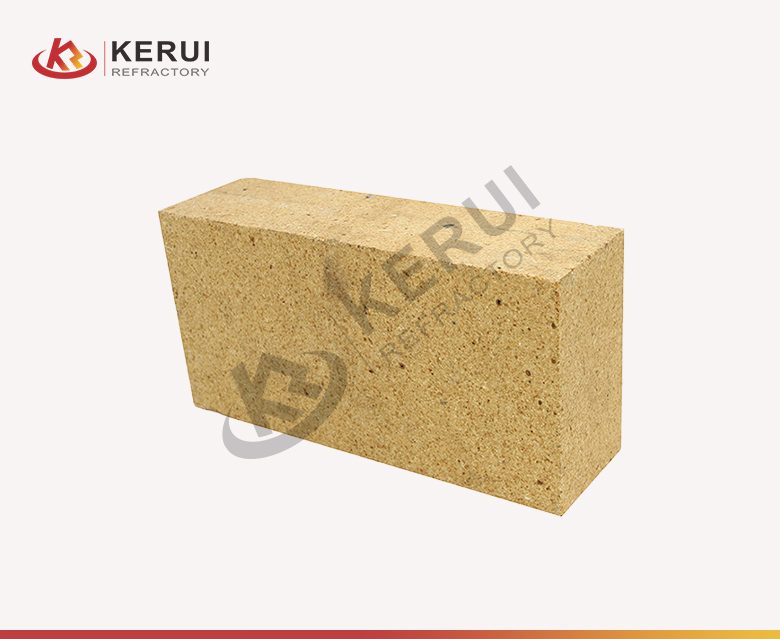 Common Shaped Fire Bricks
Common shaped fire bricks mainly include: skew brick, side arch brick, end arch side, key brick and so on. The bricks meet most of the special needs of customers. Additionally, they minimize the need for additional blocks and joints to reduce your firebrick cost.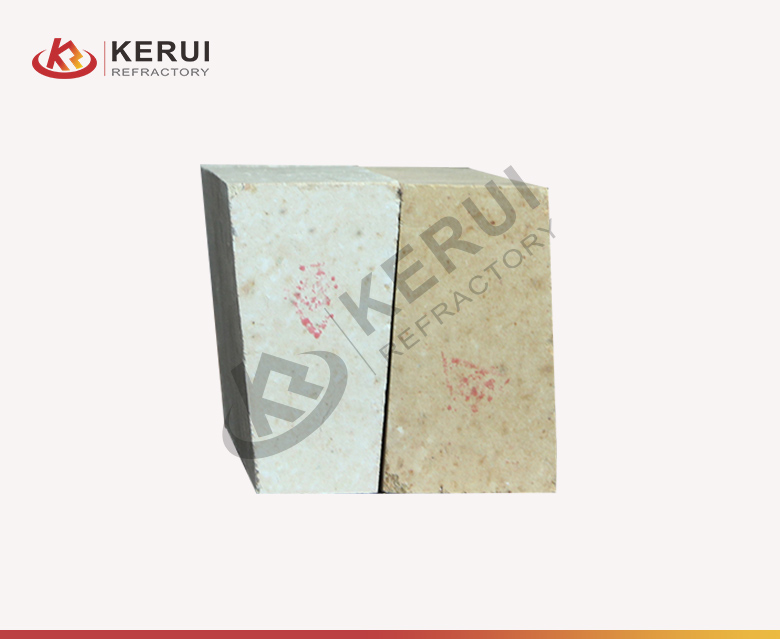 Customized Fire Bricks
In addition to the brick types mentioned above, Kerui can also provide customized services. So customers can provide drawings for customization of dimensions and even chemical composition. Besides, this type of bricks will take 3-7 days for bricks to come out of the kiln.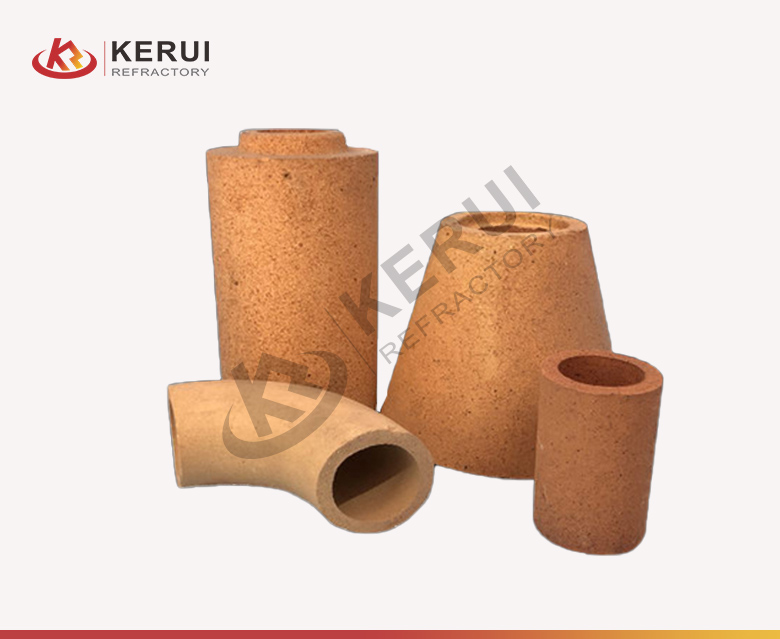 Where Can You Buy Fire Bricks?
Buy Offline Or Online?
Generally, most customers will choose to buy fire bricks through both online and offline channels. In offline channels, you can buy fire bricks in local stores or through industry exhibitions. So you can intuitively feel the quality of the bricks and buy bricks faster. Besides, purchasing Kerui bricks online on Google is a good choice. Because it can give you more options and the most cost-effective bricks.
Buy From Other Suppliers Or From Kerui?
Additionally, there are too many refractory bricks suppliers on Google. As a result, it is difficult to find a reliable one. Thus, you should consider purchasing from Kerui or other suppliers in many aspects. Besides, you can compare their production qualifications, product pricing, technical expertise, and customer reviews. At the same time, you will find that Kerui Refractory is the best among these refractory bricks suppliers.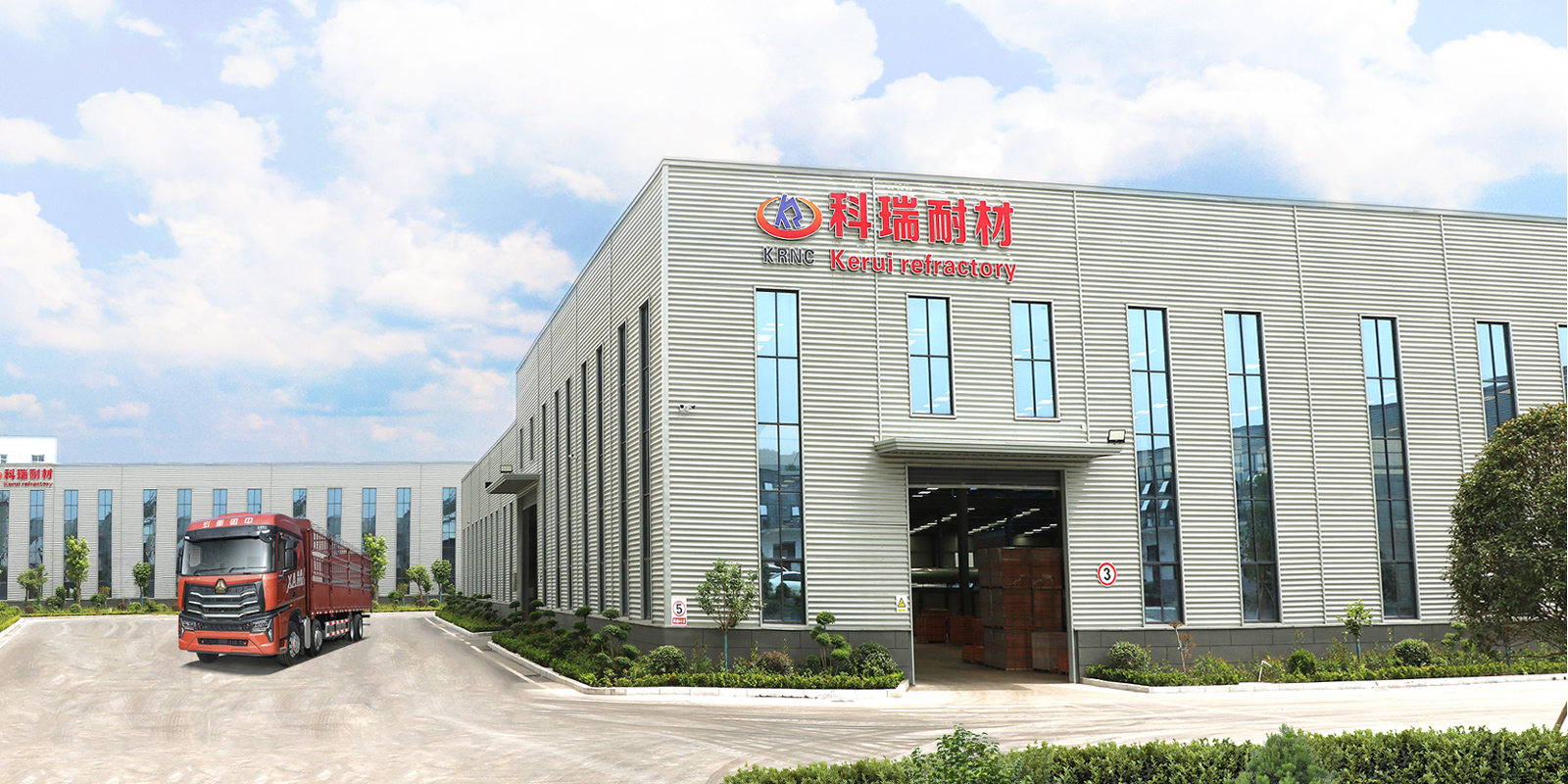 Various Properties of Fire Bricks
When you buy fire bricks, their properties are also an important factor to consider. Compared to other manufacturers, the refractory bricks from Kerui Group China have incomparable advantages. Therefore, Kerui fire bricks will ensure the efficiency and longevity of industrial processes.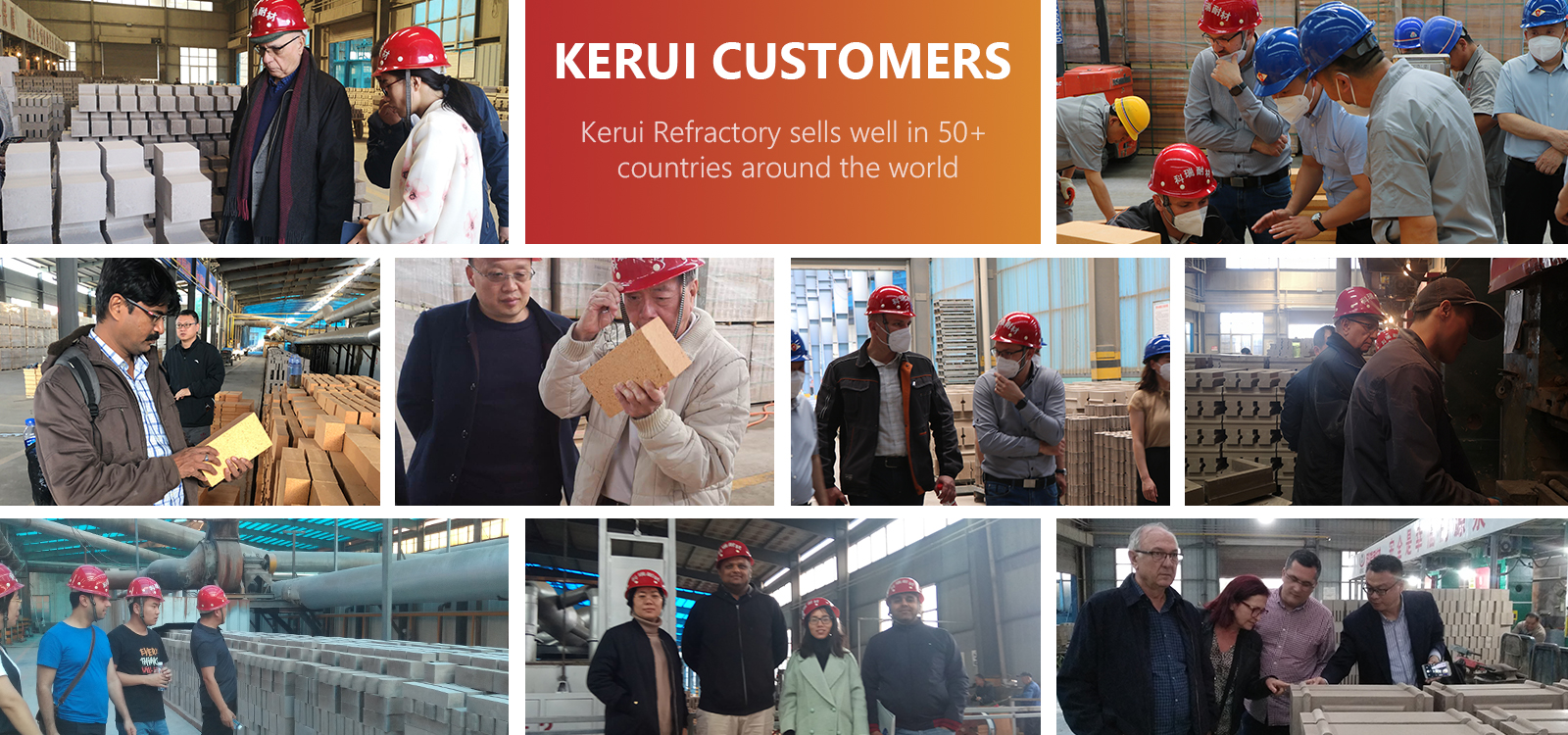 Widespread Applications of Fire Brick
Kerui fire bricks for sale find widespread application in a multitude of industries and processes. These versatile fire bricks are extensively utilized in furnaces, fireplaces, incinerators, power generation facilities, as well as the refining and petrochemical industries. Besides, they also play a crucial role in smelting and metal processing operations. Due to their ability to withstand high temperatures, Kerui Refractory products rely on controlled high-temperature environments to carry out their operations effectively and reliably. Additionally,  if you want to know the specific applications of different refractory bricks, you can contact us at any time.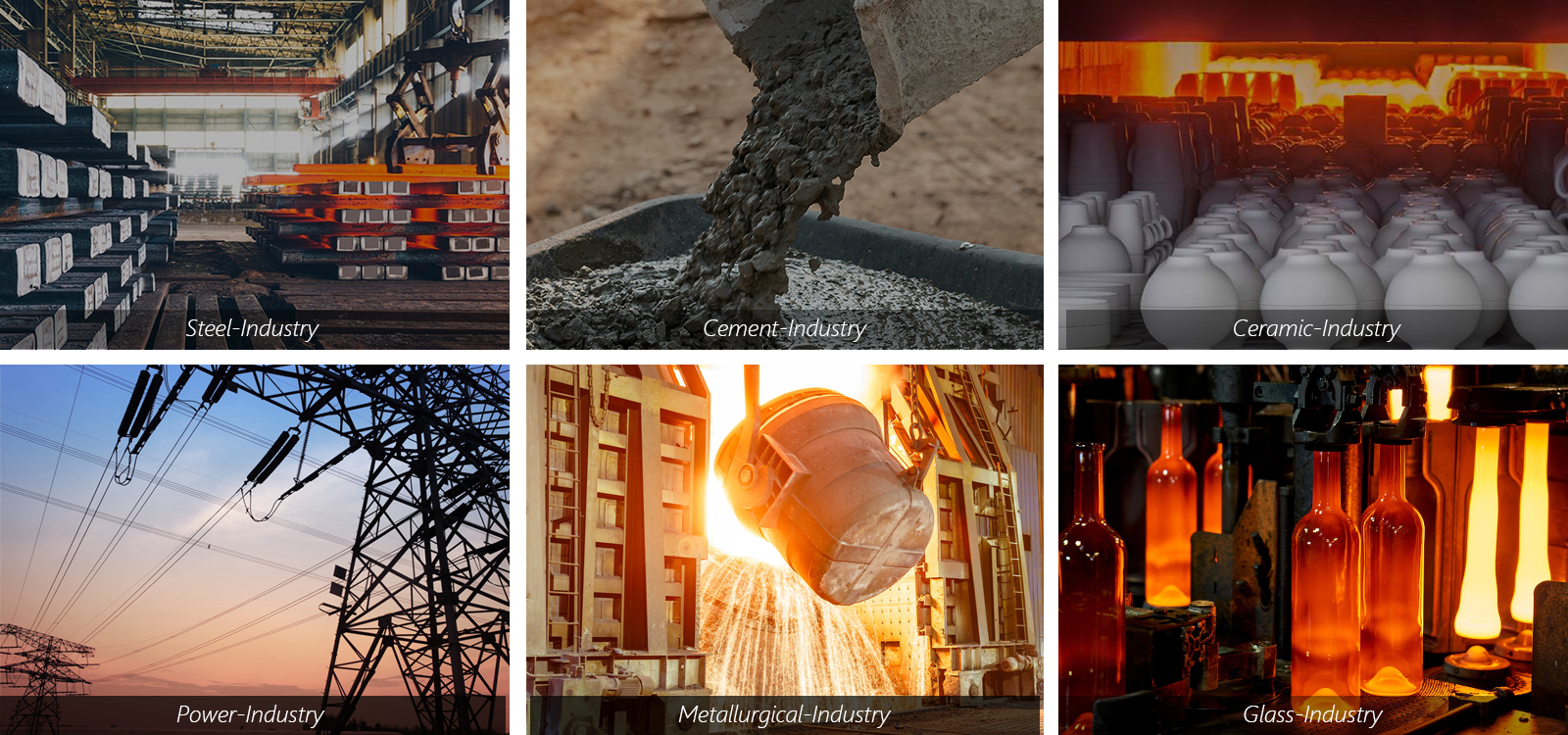 Kerui Fire Bricks-Best High-temp Solution
Advanced Manufacturing Ability
Kerui modern production system brings a strong producing ability. Because of the automatic batching system, Kerui can control the raw material ratio by a microcomputer. Additionally, Kerui holds 20 sets of 400-ton CNC presses and 2 1000-ton hydraulic presses, and two 168-meter high-temperature natural gas tunnel kilns. So this can greatly improve its production efficiency.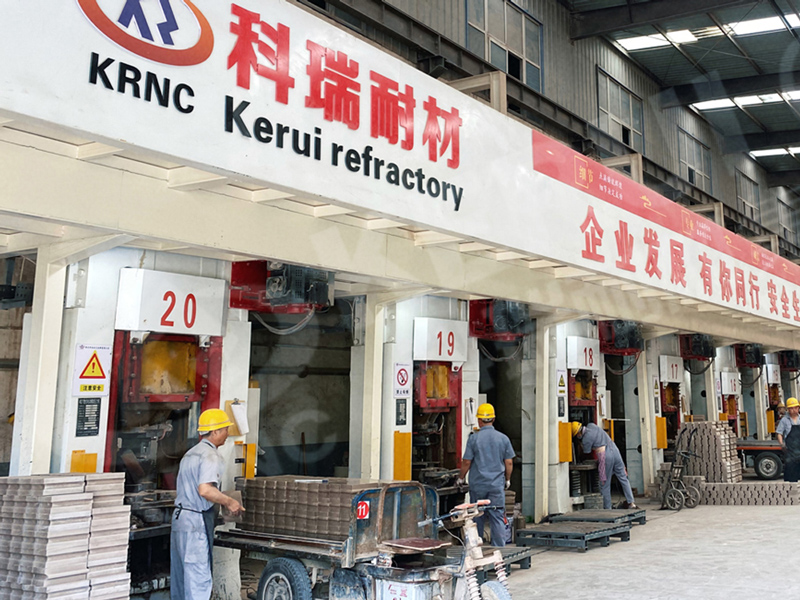 Professional Technical Support
Should you find yourself perplexed by selecting and constructing fire bricks. Allow me to allay your concerns. Because Kerui proudly boasts a team of proficient technical personnel who possess the expertise to navigate these matters with ease. With their profound knowledge and experience, they are well-equipped to assist you in resolving any queries or challenges you may encounter.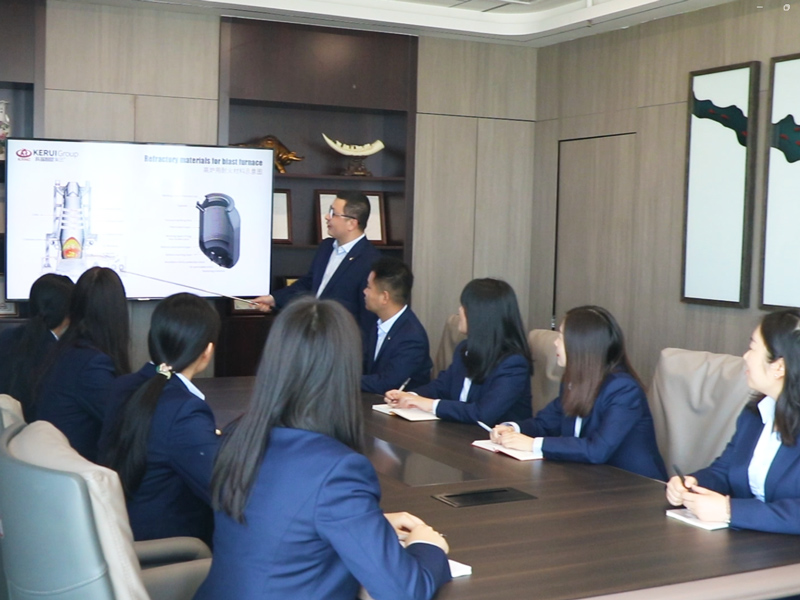 Competitive Fire Brick Price
Advantageous location creates affordable prices Kerui is in Xinmi City, Henan Province, which is the capital of refractory materials. As a result, as the source manufacturer, it can offer competitive fire bricks prices. Meanwhile, Kerui strives to reduce the cost of fire bricks without compromising quality. So the fire bricks from Kerui refractory will be your budget-friendly choice.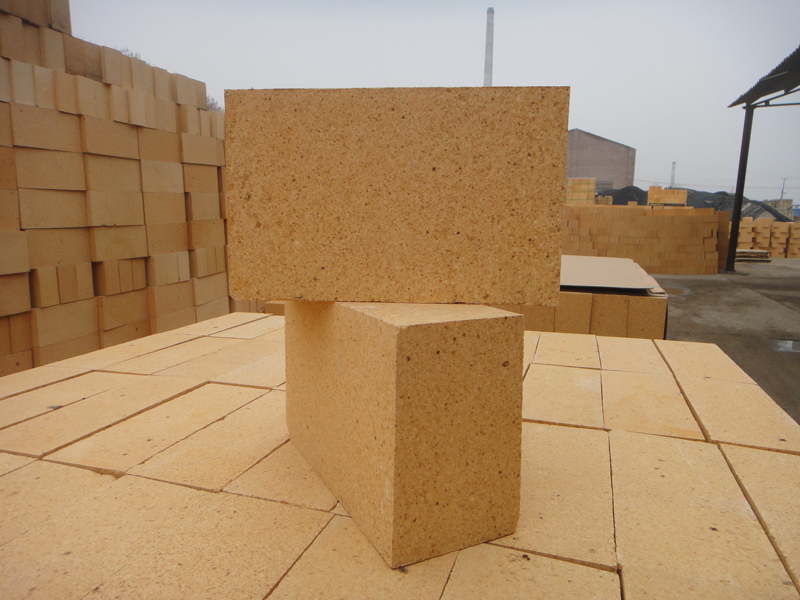 Where do you buy fire bricks? Kerui fire bricks always are the most trustworthy. Meanwhile, It will provide all the refractory products you need to extend equipment life. And Kerui is here to serve you at any time. Meanwhile, you can find us on Youtube.