Refractory materials play an important role in glass furnace refractory. No doubt that the development of glass melting technology relies heavily on the advancement of refractory material manufacturing technology. For that, Kerui continues to innovate refractory material technology to provide higher quality products for glass furnaces. Now this article will give you more knowledge about glass furnace refractory.
Main Types of Refractory Bricks for Glass Furnace
AZS Brick
AZS bricks consist of alumina, zirconia and silica. They can withstand temperatures ranging from 1500-1750℃(2730-3182℉). Due to their exceptional properties, the bricks are suitable for high-temperature, corrosive and demanding environments. Therefore, AZS bricks play an important role in improving erosion resistance and wear resistance of glass furnaces. Meanwhile, they have outstanding resistance to chemical attack from the glass melt, which makes them an ideal choice for critical areas.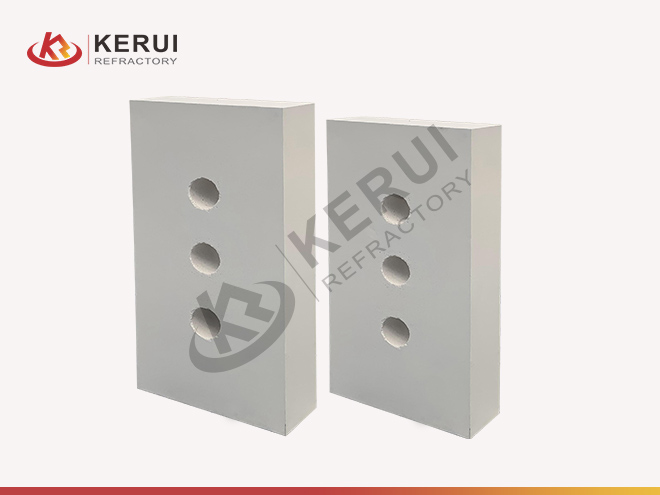 High Alumina Brick
High alumina bricks are high-quality refractory materials with alumina content typically between 48% and 90%. At the same time, high because of their high alumina content, so they have good slag resistance and can resist erosion by various substances. The use of high alumina bricks in glass furnaces is driven by their ability to withstand extreme temperatures and resist thermal shock. So these properties are crucial for maintaining the desired thermal conditions.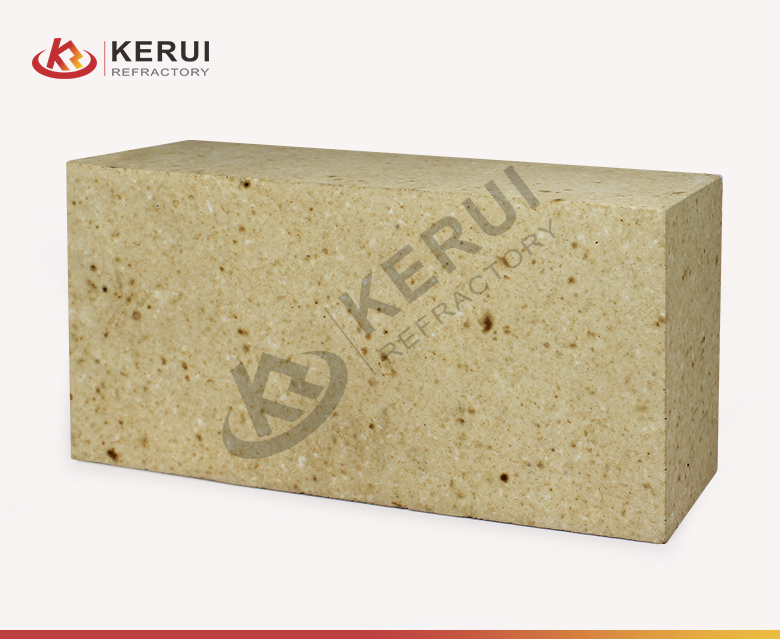 Silica Brick
As an acidic refractory material, silica bricks for glass furnaces are silica refractory products mainly composed of phosphorus quartz, which are suitable for building high-temperature parts of glass furnaces. Excellent silica bricks from Kerui have the characteristics of high purity and density, high load softening temperature, good high-temperature creep resistance, high normal temperature compressive strength. Therefore, they can help maintain a stable temperature.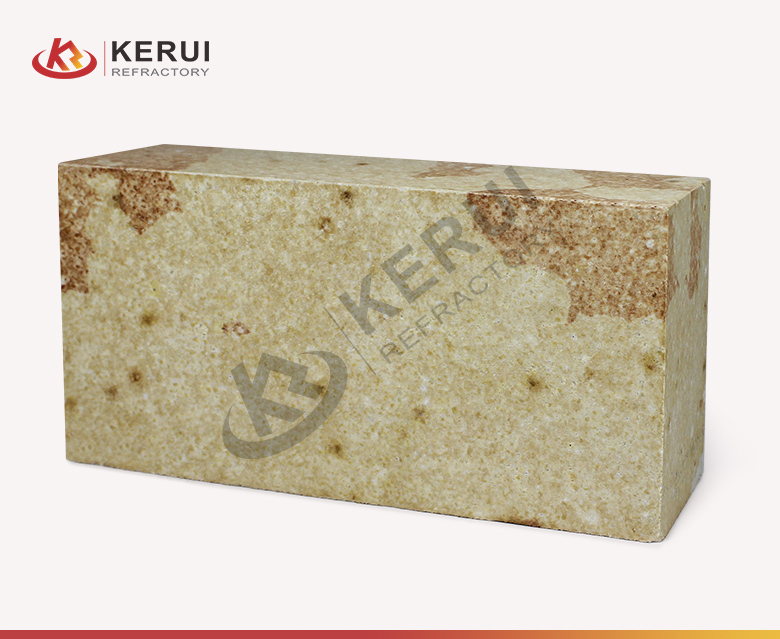 Mullite Brick
Mullite bricks are the compound of alumina (Al2O3) and silica (SiO2). Besides, these bricks have a high refractoriness of over 1790℃ (3254℉).
Meanwhile, they are a popular choice in glass furnace refractory due to their corrosive resistance. What's more, glass furnaces must support the weight of the glass melt, furnace structures and additional components. Mullite bricks have high load-bearing capacity, which ensures the structural integrity of the furnace lining.
Fire Clay Brick
Fire clay bricks are acidic refractory materials. As the Al2O3 content in clay bricks increases, its acidity gradually weakens. This type of brick cannot bear load or pressure when used at high temperatures. At the same time, due to their fine crystallization, small pores and even distribution, stress can be easily buffered. So they have strong thermal shock resistance in a wide range. Clay bricks can be used in less important parts of the glass furnaces.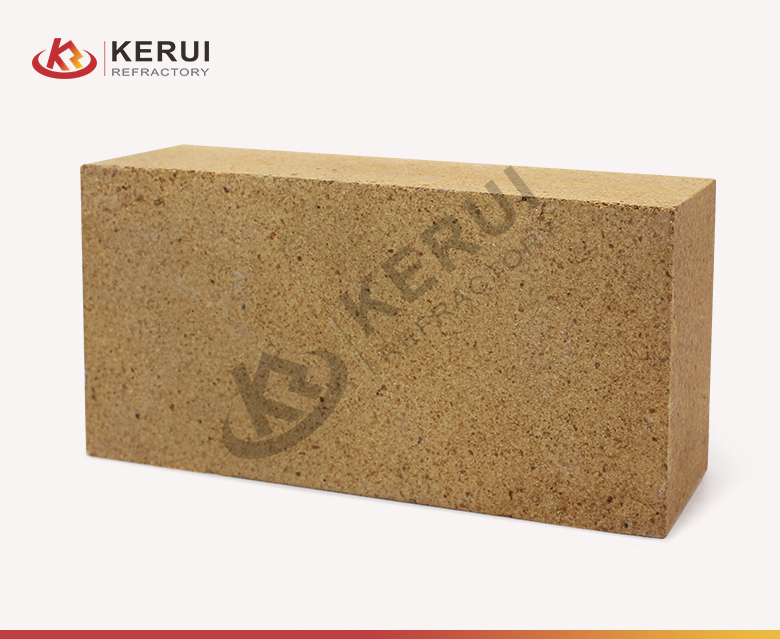 Refractory Requirements for Various Parts of Glass Furnace
The working temperature of the cold melting section and glass cooling section of the furnace (including the arch angle) is usually around 1600℃(2912℉). Besides, fly ash and alkali vapor generated during the production process will cause high-temperature chemical reactions with refractory materials. Therefore, the refractory material for the top must have high load softening temperature, good creep resistance and high temperature corrosion without contaminating the glass.
Pool Walls in Glass Furnace
The walls of the melting part and the cooling part are in direct contact with the molten glass. As a result, they are susceptible to chemical erosion caused by high-temperature molten glass. At the same time, it is inevitable that the flow of molten glass will also cause physical erosion. The most important requirement for refractory materials in this part is great resistance to glass liquid erosion.
For regenerators and side walls, it is important to select the high-temperature resistance and chemical resistance of the refractories. Because the surfaces of these parts are often eroded by high temperature, dust or alkali vapor. At the same time, the erosion gradually weakens from top to bottom. Correspondingly, the selection of refractory materials should be determined according to the different temperatures and erosion degrees of different parts.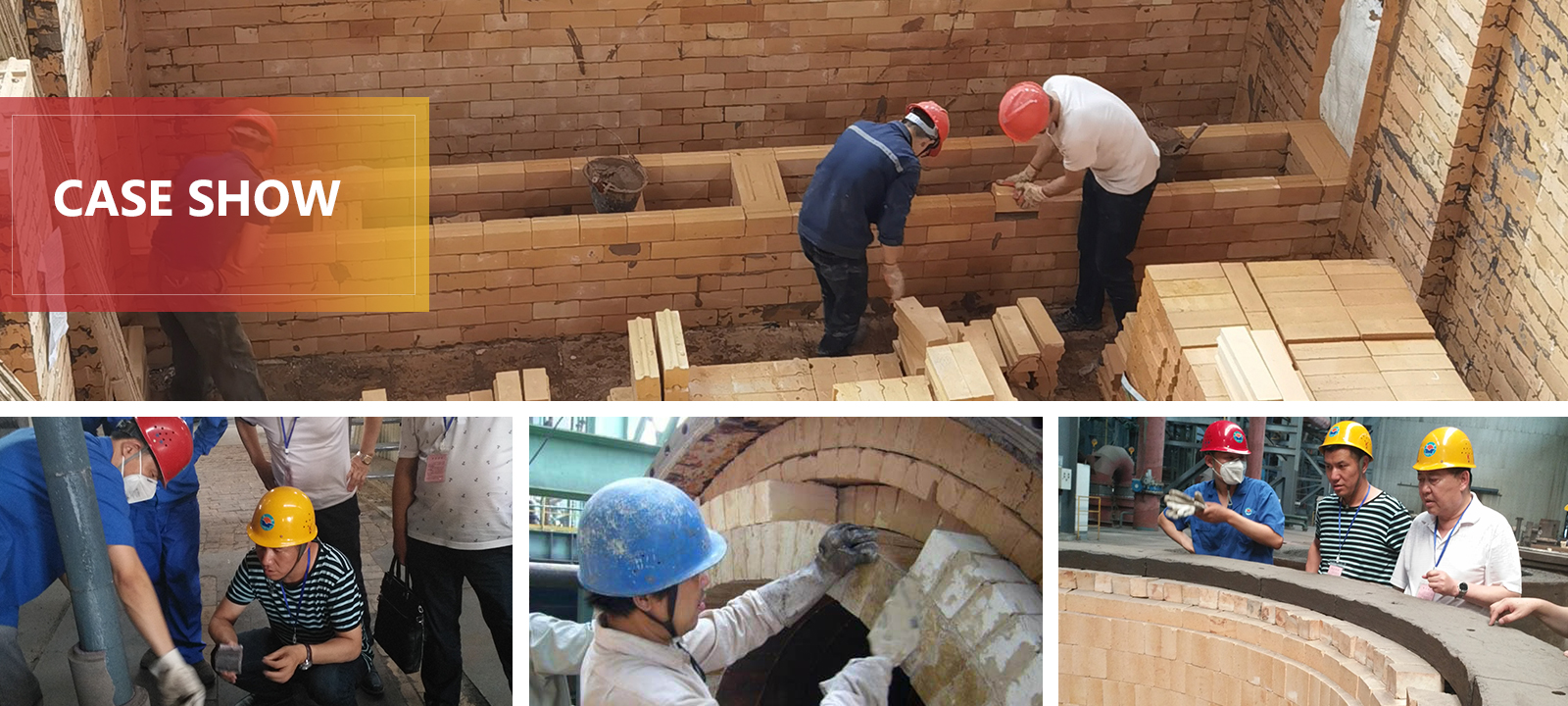 Precautions for Glass Furnace Refractory
Due to the working conditions of various parts of the glass furnace, the requirements for refractory materials are also different. When choosing refractory materials for glass furnaces, you need to consider various factors to ensure the stable operation of the furnace. Here Keri has compiled a few things to note for you:
The service life of the glass kiln;
Glass quality requirements;
Melting rate and melting temperature of glass furnace;
Insulation conditions, which parts need to be insulated in order to save fuel;
Which parts of glass kilns require refractory materials?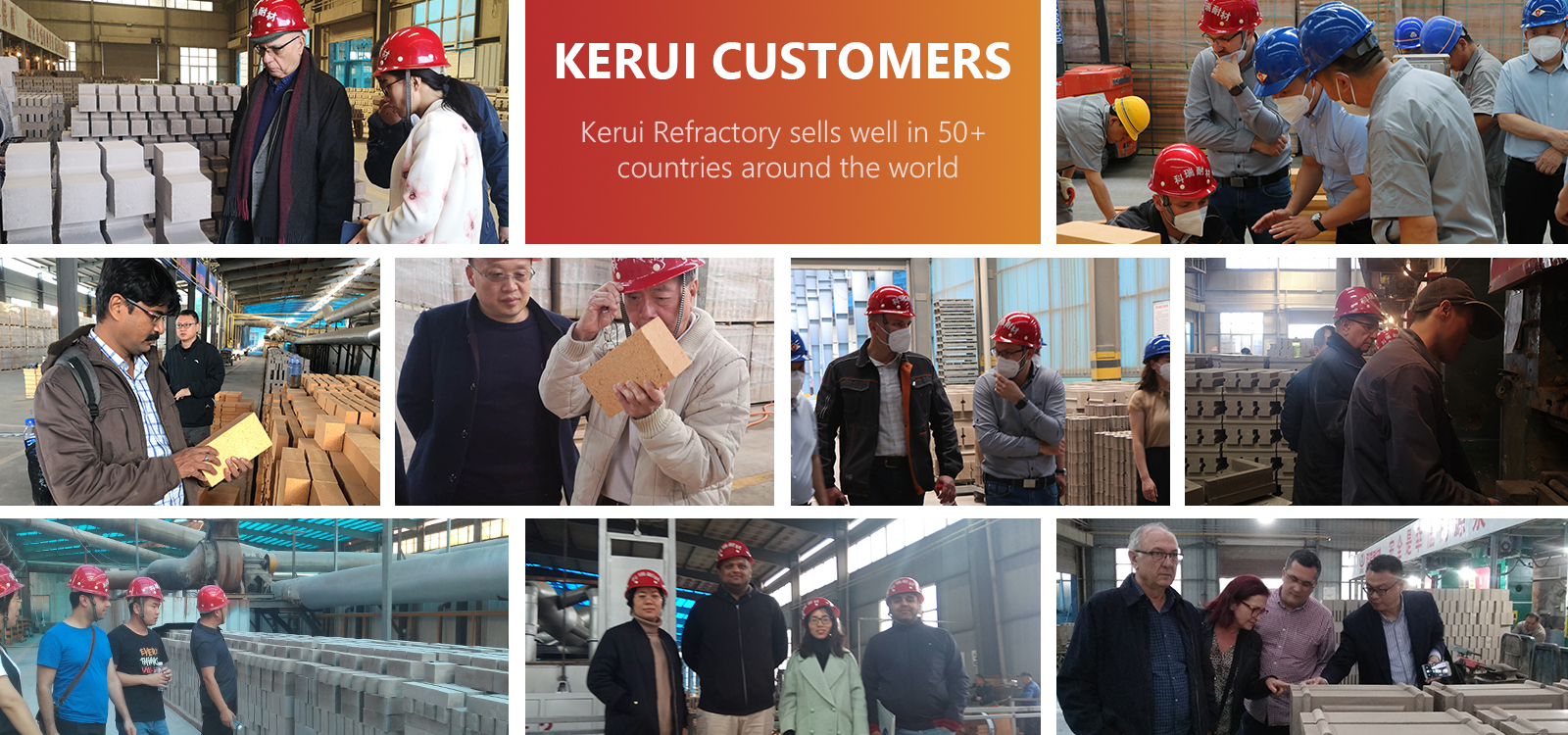 Maintenance Methods of Glass Furnace Refractory
For its safe operation, the daily maintenance and repair of glass furnace refractory materials is particularly important. Here are some ways to maintain your glass kiln. If you still have questions after reading, you can contact us for more relevant information.
Before putting the kiln into use, you should prepare some emergency hot-patched refractory materials.
Be careful to seal the kiln after completing the oven, because it will directly affect the subsequent operating status of the kiln;
During the operation of the kiln, if there are some minor problems, you should deal with them in time. If cracks and cracks appear, you should seal them immediately to ensure your furnace is in good condition.
Half a year after putting into operation, you should carefully inspect and clean the regenerator. At the same time, the frequency of inspections is usually low at the beginning and then gradually increases as the year of use increases.
The selection of refractory materials must have a refractoriness above the daily operating temperature of the furnace, and must not be at the critical temperature it withstands.Otherwise it will seriously affect the service life of the glass furnace.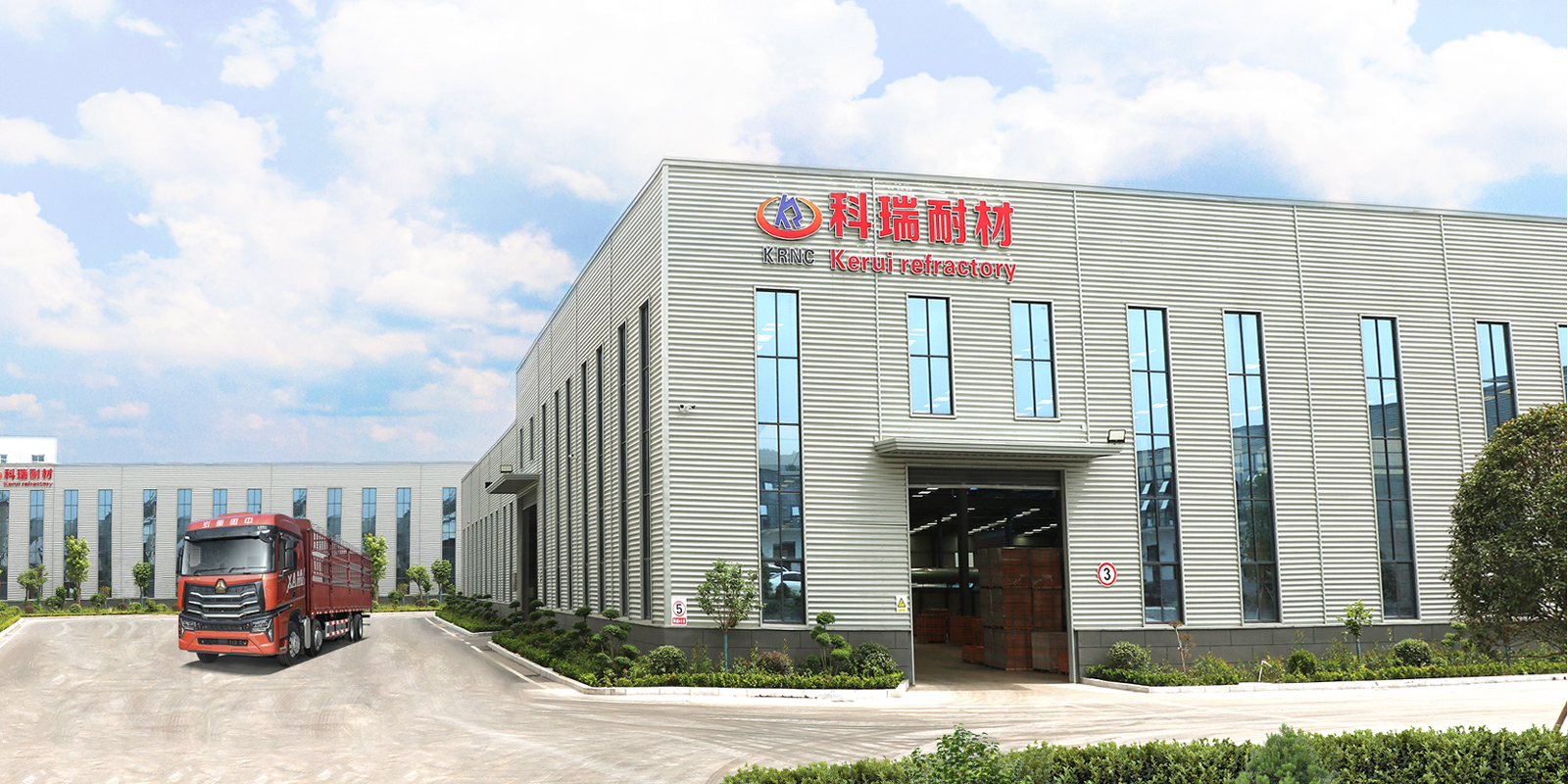 If you still have questions, you can contact Kerui for technical guidance on glass furnace refractory.
Meanwhile, if you need refractory materials for glass furnaces, Kerui can provide you with high-quality and low-price products. Or if you have any questions about the refractory resistance of glass furnaces, you can contact Kerui at any time. Kerui professional team will provide you with the best fire-resistant solutions. And you can also follow us on Pinterest.