Ceramic Fiber Products
Ceramic fiber is a fibrous lightweight refractory material. Compared to insulation bricks and pouring materials, ceramic fiber products are more energy-efficient. Kerui ceramic fiber products for sale have ceramic fiber board, ceramic fiber blanket, ceramic fiber module, ceramic fiber paper, etc.
Al2O3% (≥) :16-32
Bulk Density (kg/m3) :64-500
Classification Temperature (℃) :800-1600
Permanent Liner Change (%) :-3 – 4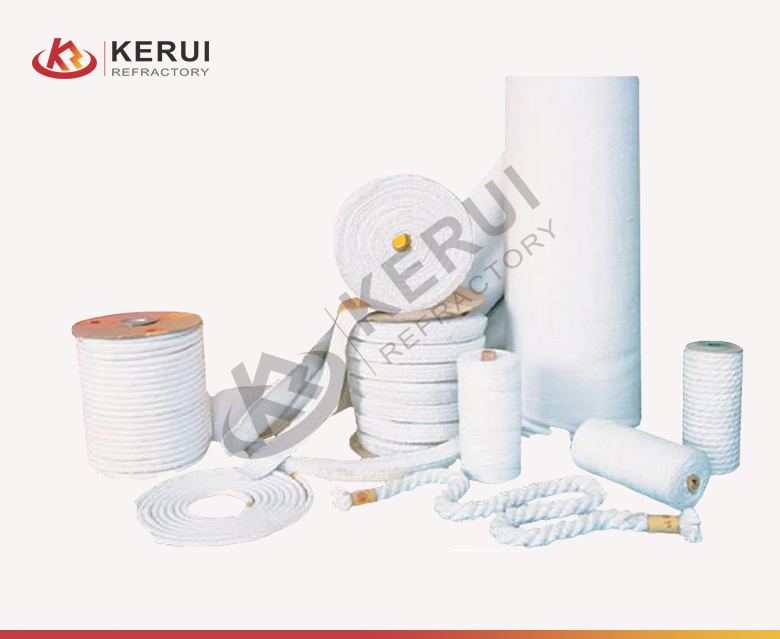 High-performance Kerui Ceramic Fiber Products for Sale
Ceramic insulation products refer to the use of ceramic fibers as raw materials, which have excellent heat resistance and insulation performance. Besides, These refractory products have wide applications in various high-temperature, high-pressure, and easily worn environments. Ceramic fiber price is influenced by their composition, and the more ceramic fibers they contain, the more expensive the price of ceramic fiber insulation products.
The specific raw material composition of ceramic fiber products may vary depending on the specific application and manufacturer. Generally, the raw material composition of ceramic fiber insulation products includes:

Ceramic Fiber Material
The production process of ceramic fiber involves melting raw materials such as alumina and silica at high temperatures, and then spinning or blowing the melted materials into fibers.
Binders
Binders are added to improve the cohesion and strength of the ceramic fiber fabric, which allows them to have different product forms like ceramic fiber blankets, ceramic fiber boards, ceramic fiber module and so on.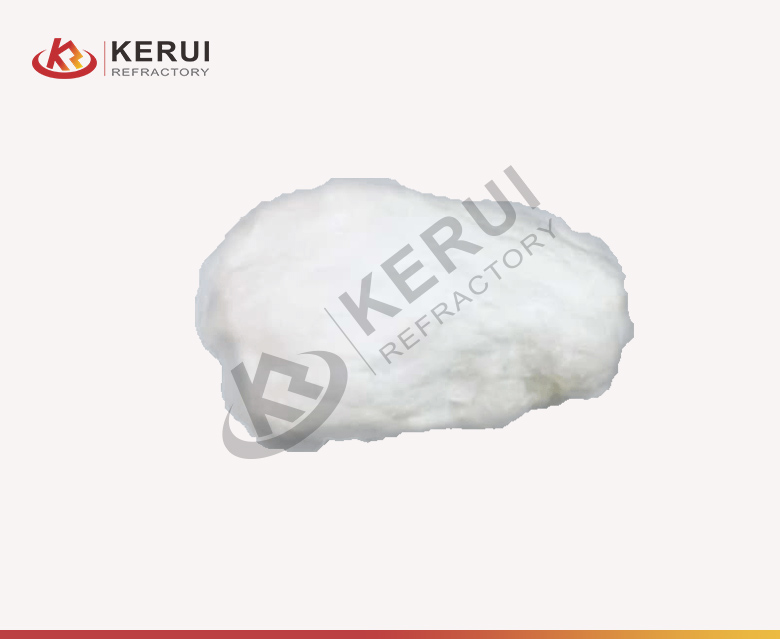 Why do Customers Prefer Kerui Ceramic Insulation?
When customers want to buy ceramic fiber insulation products, they often consult with the Kerui ceramic fiber manufacturer. Why do customers prefer Kerui ceramic fiber insulation? Compared to other ceramic fiber material, Kerui has the following advantages:
Prominent Properties of Kerui Ceramic Fiber Products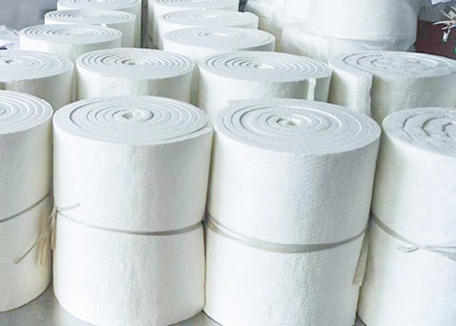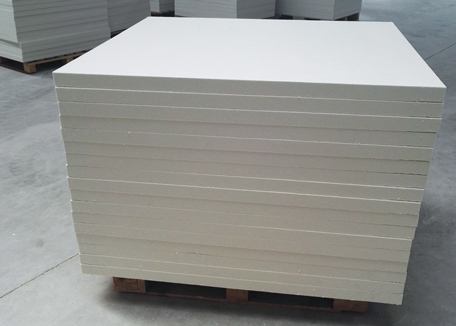 Excellent Thermal Insulation
Ceramic fiber insulation products have low thermal conductivity, which can reduce heat transfer. So these products can provide excellent thermal insulation. Furthermore, they help save energy, improve process efficiency, and maintain temperature uniformity.
Durability
Like refractory insulation bricks, these ceramic insulation products have excellent mechanical strength and vibration resistance. Meanwhile, it is beneficial for prolonging the service life of the equipment. Proper installation can maximize their service life.
Low Heat Storage
These ceramic fibers have low heat storage capacity, which means that when the heat source is removed, they quickly dissipate heat. In addition, this feature enables faster cooling speed. Thereby the products can reduce the risk of thermal damage.
Sound Absorption
Insulation ceramic fiber products are very useful for noise control applications. Because the porous structure design of ceramic fiber products brings great sound absorption performance. Thus, the products can absorb and dampen some sound waves
Electrical Insulation
Due to the non-conductive nature of ceramic fiber insulation products, they provide electrical insulation to prevent electric shock and potential short circuits. Therefore, the products can withstand high electric field strengths without electrical breakdown or leakage.
Non-combustibility
Ceramic fiber products are non-combustible and have high fire resistance, which makes them an ideal choice for critical fire protection applications. So they maintain structural integrity even at high temperatures, preventing the material from burning or igniting a flame.
Diverse Types of Ceramic Fiber Products
Ceramic fiber products are available in a variety of forms to meet different industrial applications. Here are some common types of them:
Ceramic Fiber Blanket
Ceramic fiber blanket is a flexible and lightweight insulation material. Meanwhile, It is available in rolls or sheets and provides excellent thermal insulation in high-temperature environments such as furnaces and boilers.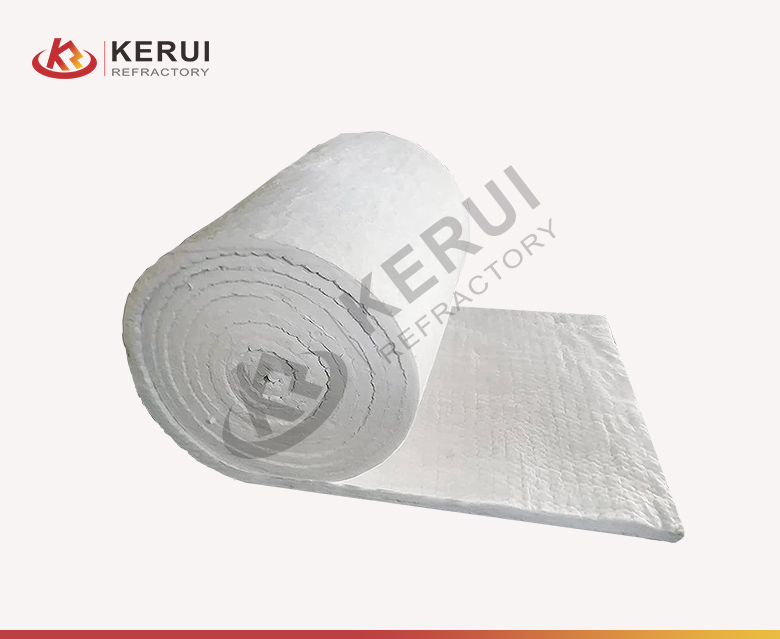 Ceramic Fiber Board
Fiber ceramic board is a rigid board including ceramic fibers and adhesives, which has structural strength and insulation performance, and are suitable for furnace walls, kiln linings, and other thermal equipment.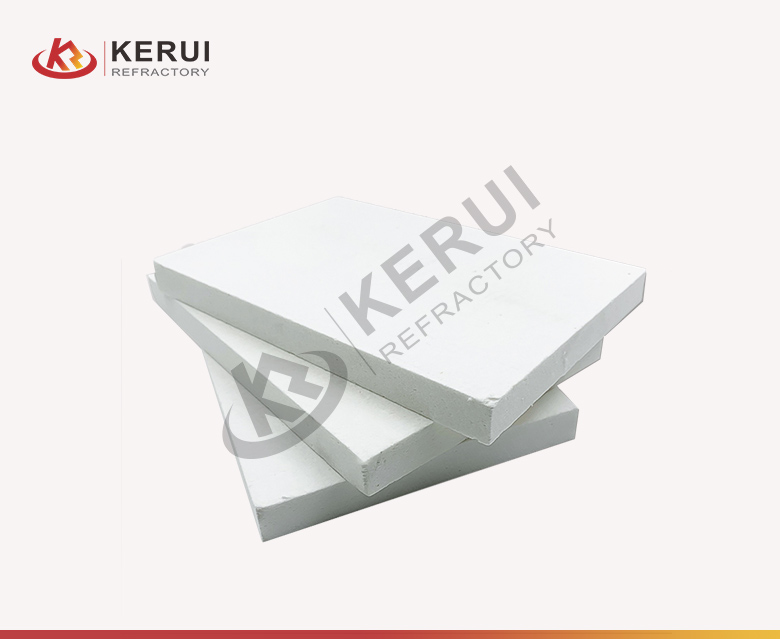 Ceramic Fiber Bulk
Insulation refractory bulk refers to loose fibers used for various applications, such as filling voids, complex-shaped insulation, or as raw materials for further manufacturing processes,which are widely used in various industries.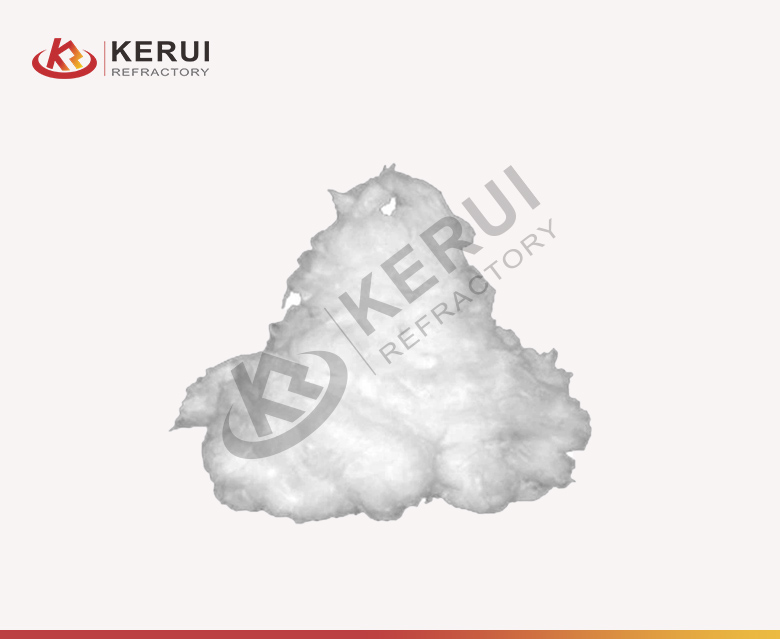 Ceramic Fiber Paper
These Insulation papers are thin and soft. And they consist of ceramic fiber. Meanwhile, this insulation ceramic product has good insulation performance and has a wide range of applications in gaskets, seals, or insulation packaging in various industries.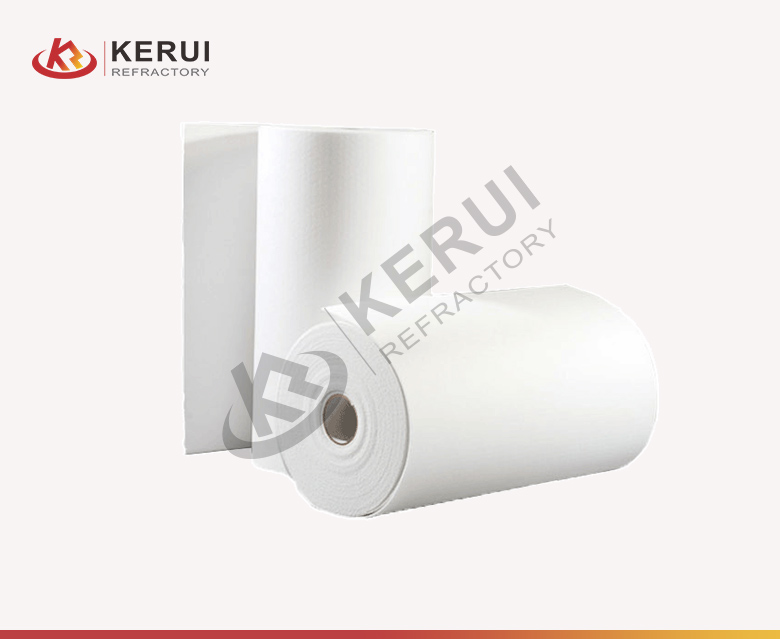 Ceramic Fiber Cloth
Ceramic insulation cloth is a woven textile made from ceramic fibers. Moreover, it possesses excellent thermal insulation properties and commonly applied in heat shielding and insulation wraps.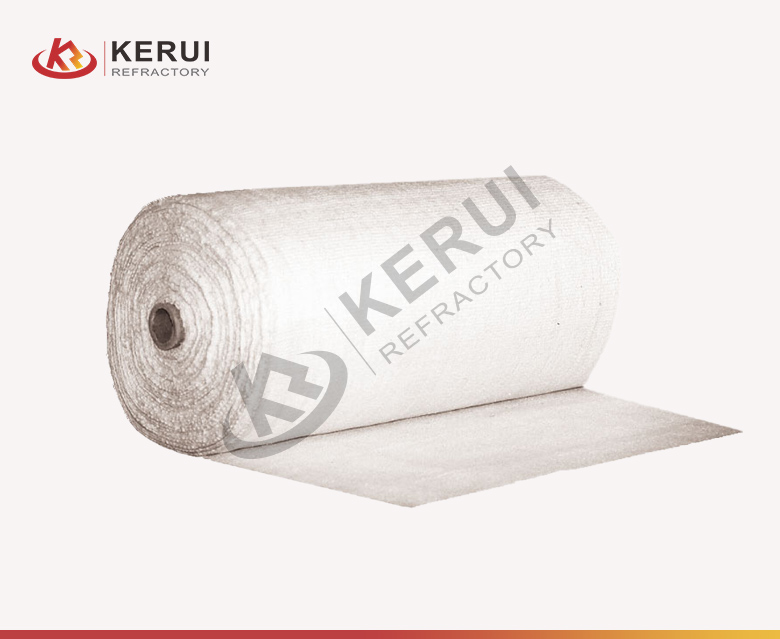 Ceramic Fiber Rope
Fiber insulating rope is a rope made of ceramic fibers. Due to its strong heat resistance, chemical corrosion resistance and thermal shock resistance, ceramic fiber rope usually has broad usage in high-temp fields.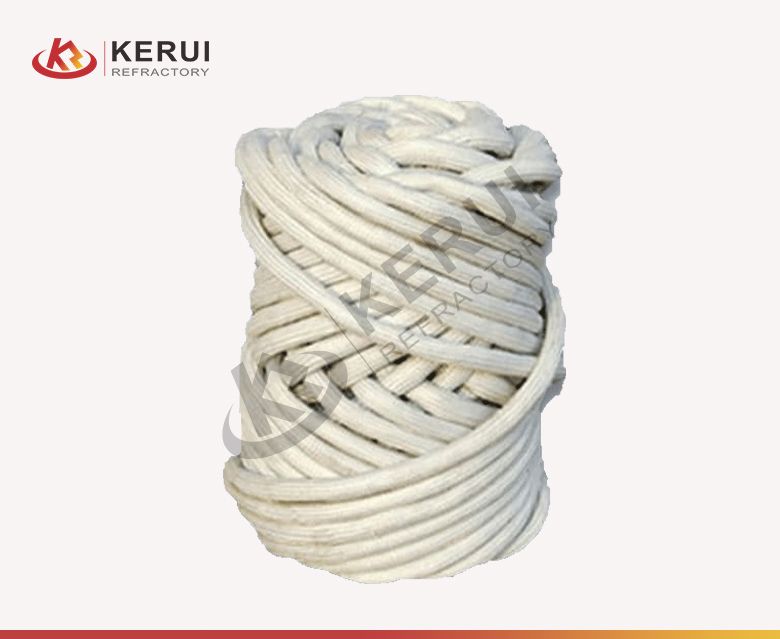 Ceramic Fiber Tape
Fiber insulation tape is a narrow tape, which consists of ceramic fibers. Besides, it is usually reinforced with glass fibers or metal wires to increase strength. It has wide usage for equipment to provide insulation and seal leaks.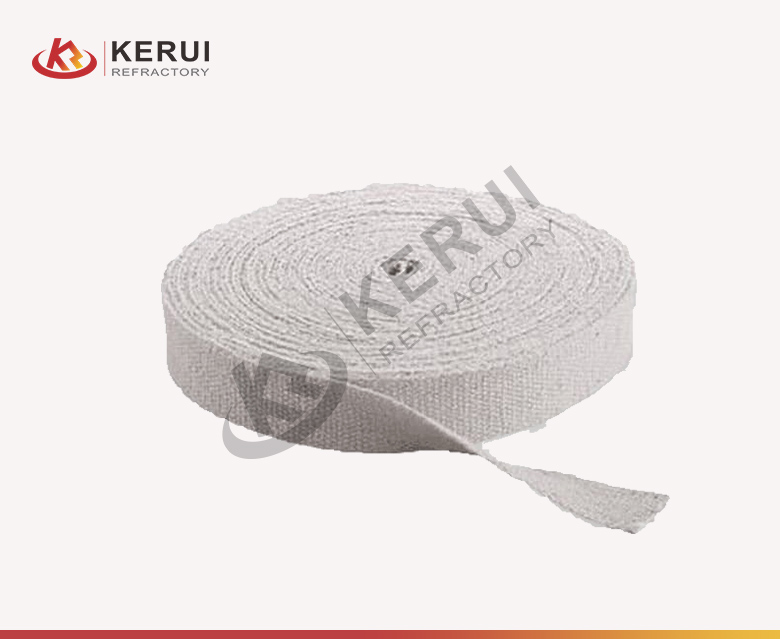 Ceramic Fiber Tube
Ceramic fiber tubes are hollow cylindrical structures, which are lightweight, highly efficient, and resistant to high temperatures. This product can be used as ceramic fiber lining for furnaces, as well as for heat vessels in industrial processes.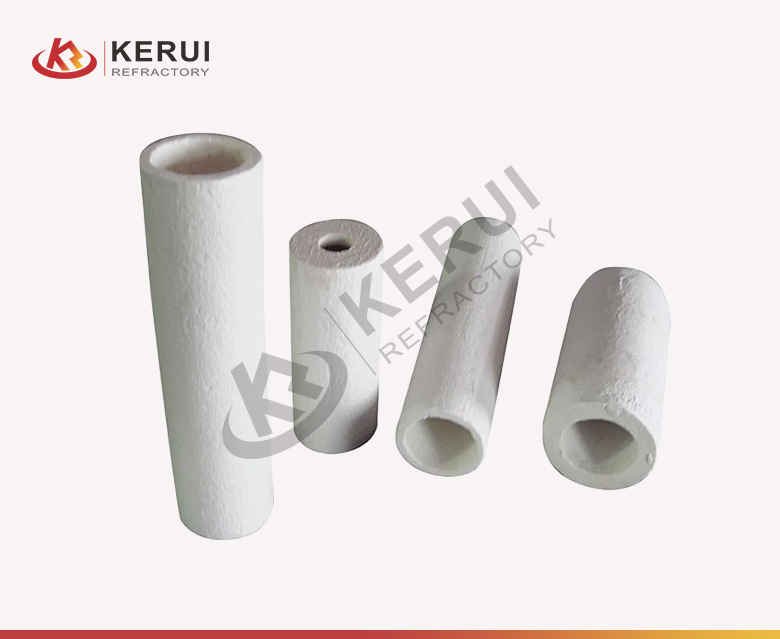 Ceramic Fiber Module
This ceramic fiber module consists of stacking and compressing ceramic fiber blankets or ceramic fiber boards. It is pre-formed shapes, easy cutting and installation, and provides effective insulation in applications.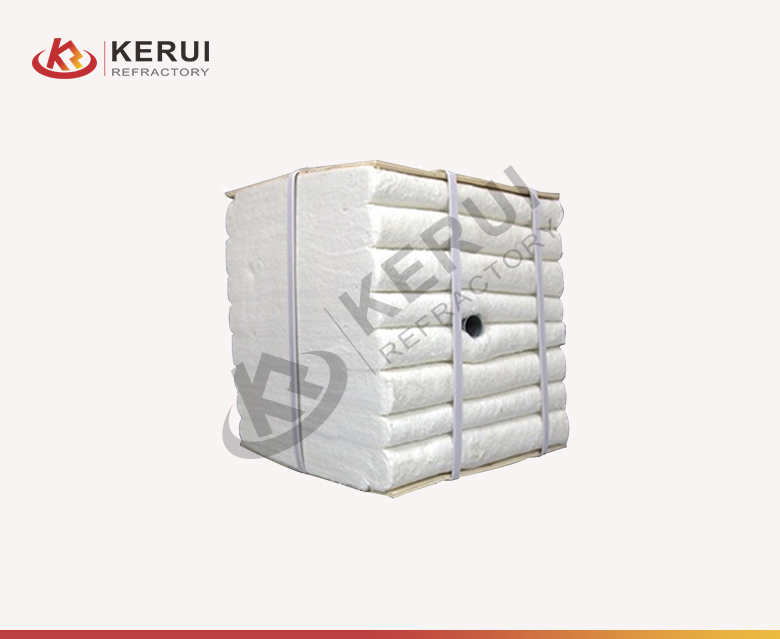 Wide Applications of Ceramic Insulation
The excellent performance of ceramic fiber products makes them play a crucial role in insulation, energy conservation, and fire safety. The kind of insulation products are widely used in multiple fields:
Widely Applied in High-temp Furnaces
Ceramic fiber insulation products have wide applications in many parts of the furnace for their excellent insulation and heat resistance, such as steel furnace refractory, furnace linings, door seals and gaskets, expansion joints.
Widely Applied in High-temp Industries
Ceramic fiber materials have wide usage in thermal equipment in various industries such as ladles and tundishes in the steel and metal processing industry, heaters and other thermal equipment in the petrochemical and refining industries, boilers and exhaust systems in the power generation industry, and insulation equipment in automobiles and aerospace.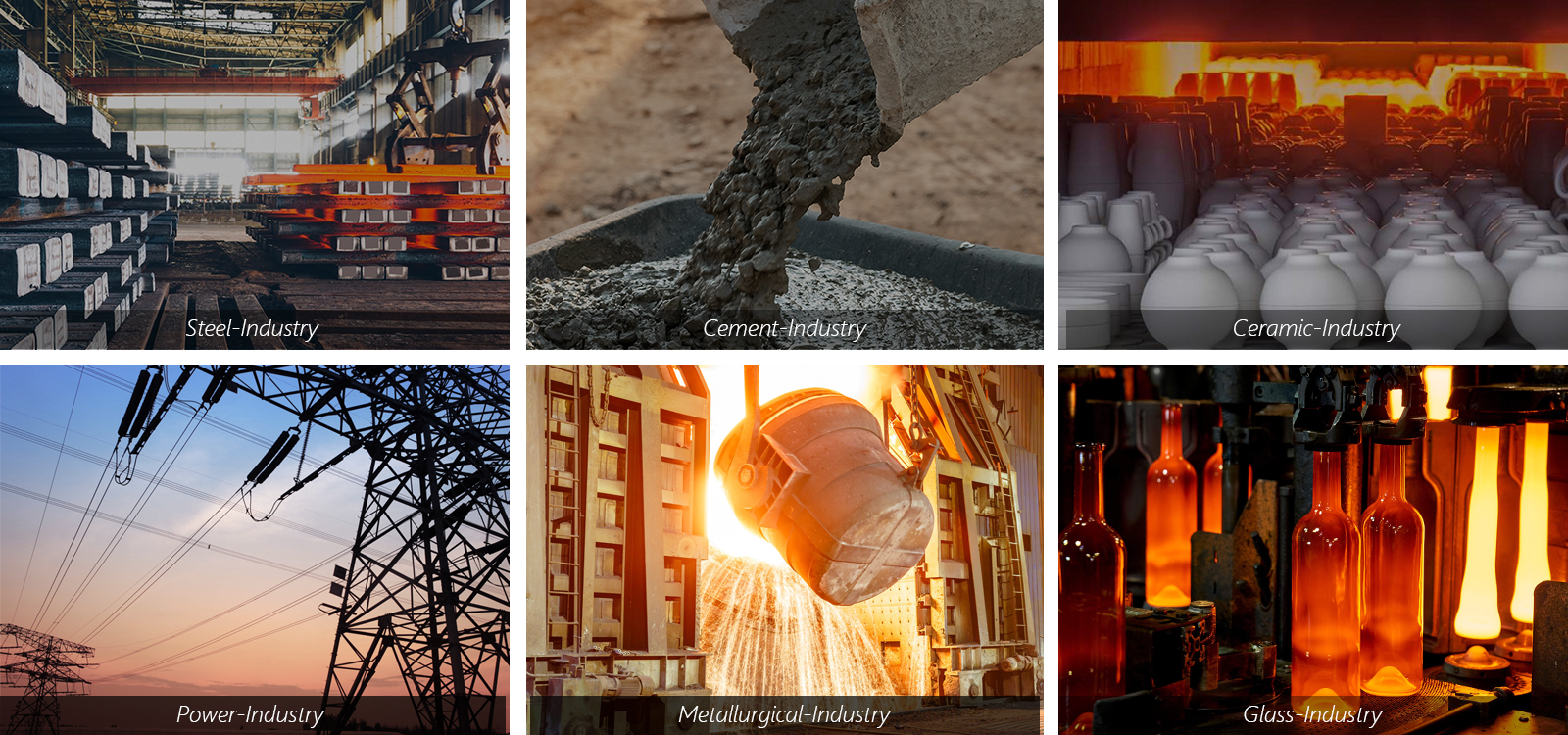 Ceramic Insulation Manufacturer – Kerui Group
Rich Production Experience
Kerui has rich manufacturing experience in the field of ceramic fiber material. Besides, with years of industry expertise, we have honed our manufacturing processes to ensure that we produce high-quality products that meet industry standards.
Diverse Selection
A diverse selection of ceramic fiber materials is available for a variety of industries. For example, from blankets and boards to bulks, Kerui's product range covers a wide range of insulation needs. This allows customers to find the most suitable product.
Professional Team
Thanks to a team of experts and technicians well-versed in the field of ceramic fiber technology, we are constantly working on the development of innovative products and solutions, providing technical support and guidance to our customers.
High-Quality Services
Kerui Refractory has always provided excellent customer service. For example, from product inquiry and selection to after-sales support, our professional customer service team ensures that any questions are resolved in a timely manner.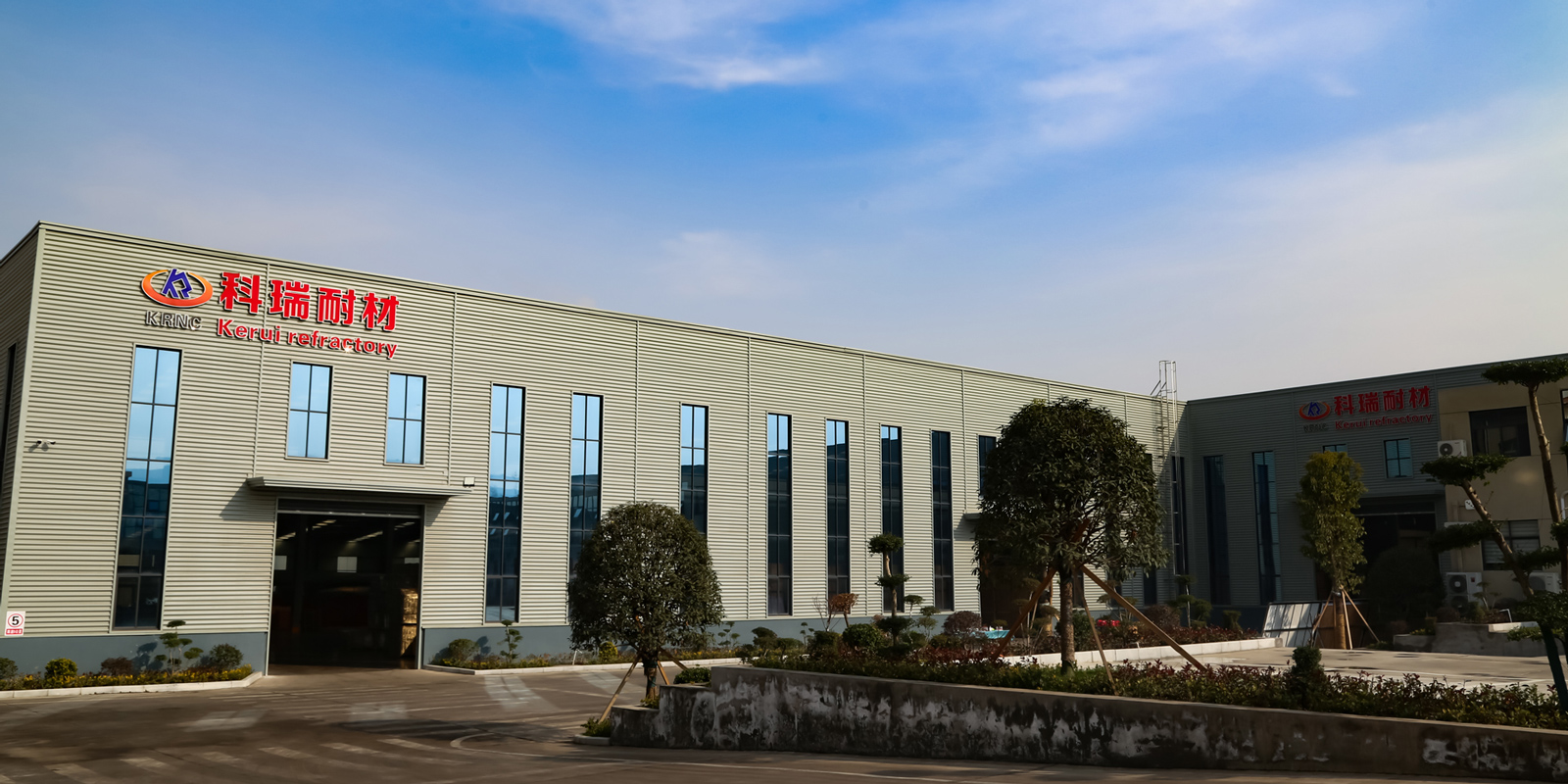 Systematic Kerui Ceramic Fibre Manufacturing Process
Kerui follows a systematic manufacturing process for its ceramic fiber insulation materials, to ensure high-quality and consistent production. Meanwhile, the manufacturing process includes Preparation of raw material, fiber formation, Fiber collection, Fiber treatment, Product formation, Curing and finishing, Packaging and distribution. In addition, Kerui will have special production according to the special product needs of customers, such as vacuum formed ceramic fiber products that need to be formed in a vacuum environment. If you need special customization, you can contact us.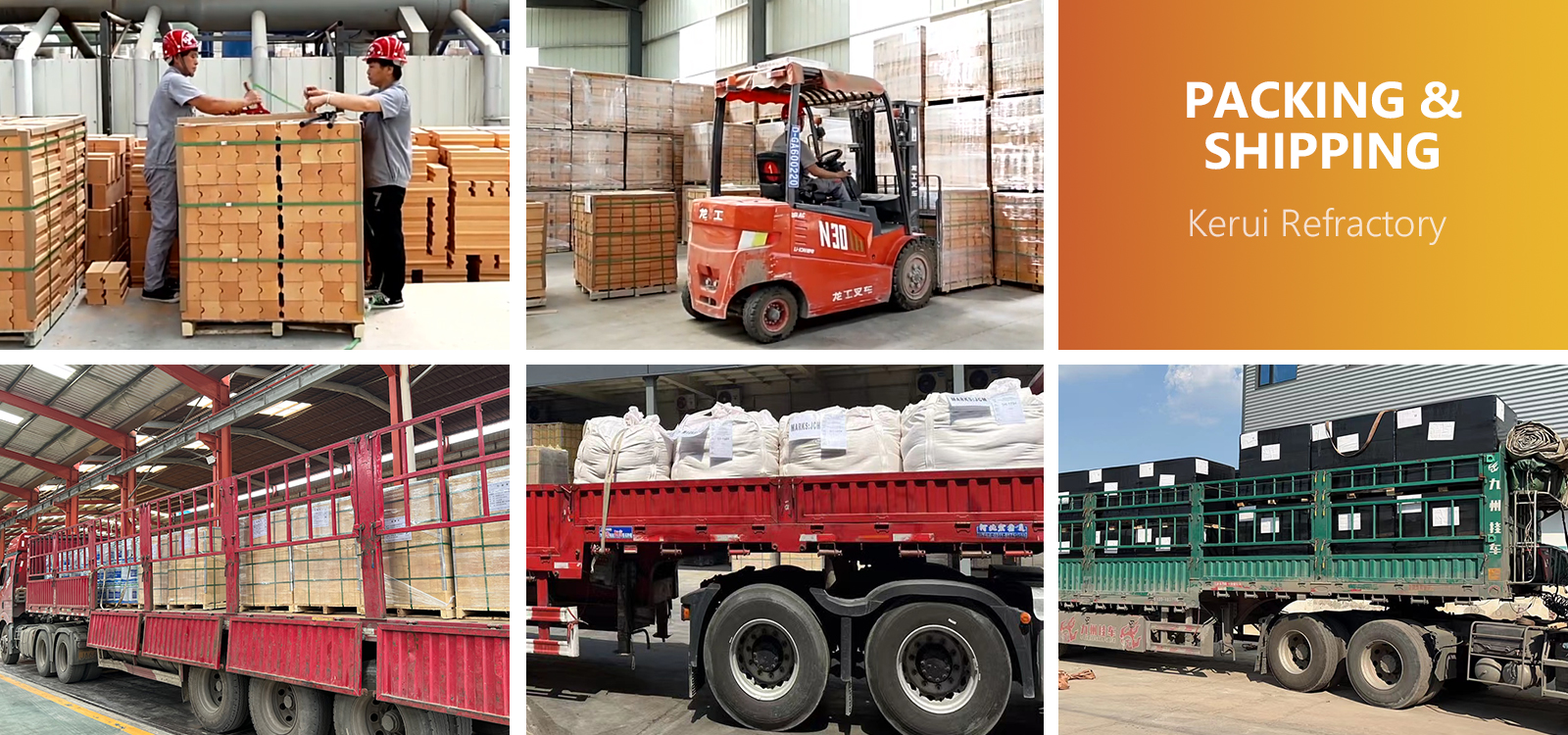 How to Save Cost When Buying Ceramic Insulation?
Evaluate Quality
Evaluate the quality of ceramic fiber materials offered by each manufacturer. Consider factors such as fiber composition, thermal conductivity, density and certification. Look for products that meet industry standards and have a proven track record of performance in similar applications.
Select a Reliable Manufacturer
Once you have compared prices and evaluated the quality of ceramic fiber products, choose a reputable and reliable supplier. Like refractory bricks manufacturers, a trustworthy ceramic fiber manufacturer is more likely to provide high-quality materials and excellent customer support.
Compare Prices
Once you have shortlisted a few potential manufacturers, compare prices for the desired fiber insulation products. If you need 2 thick ceramic fiber insulation, you need to compare the prices of products with this thickness. However, prices should not be the sole determining factor, as quality and performance are equally important.
Purchase in Bulk
Many ceramic fiber suppliers offer discounts for larger quantities. If you only want 1 ceramic fiber insulation or 2 ceramic fiber insulation, we suggest that you choose to purchase from online stores as this will reduce costs. Moreover, Buying in bulk can result in cost savings and ensure a consistent supply of products for future needs.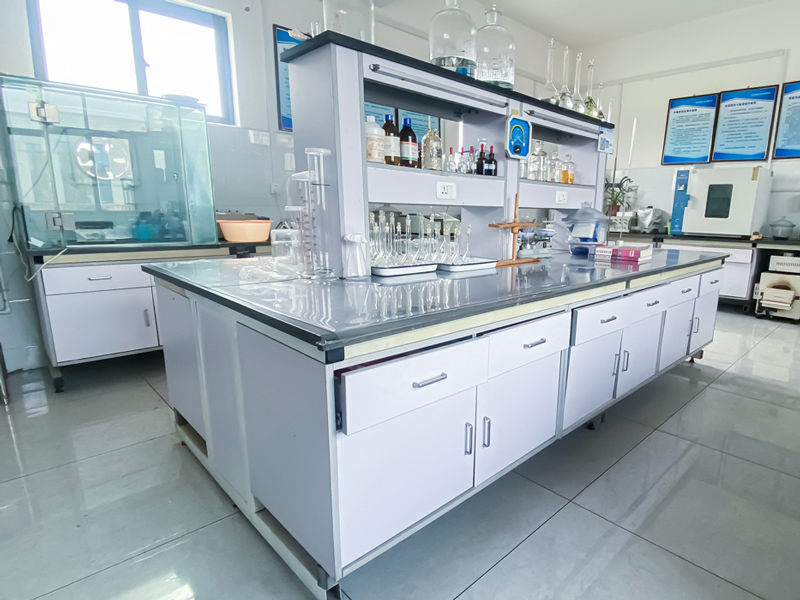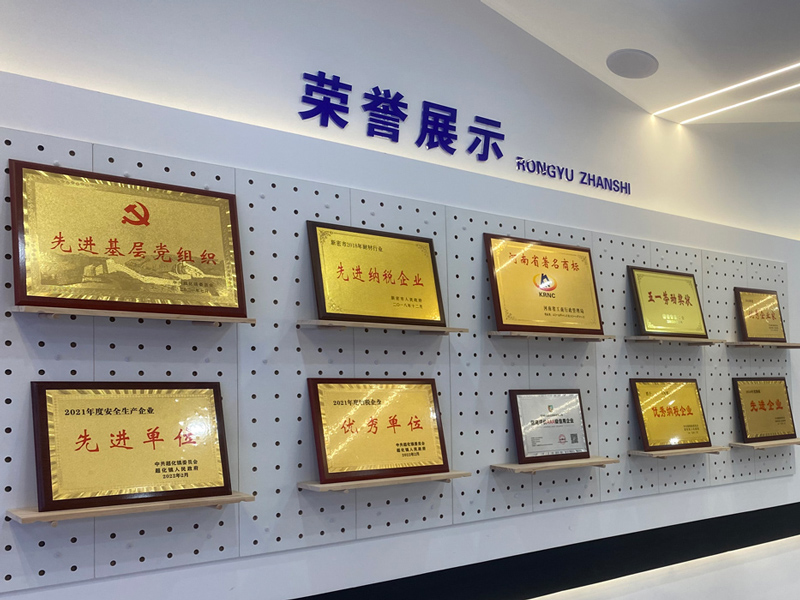 For more details about ceramic fiber products, you can contact us directly, we are always online to help you solve your problem!