Dolomite Brick
Due to its outstanding performance, dolomite brick is popular for high-temperature applications and harsh industrial environments. If your quest leads you to seek high-quality dolomite bricks for sale, Kerui Refractory in China emerges as the preferred supplier. This will introduce the dolomite bricks from Kerui to you.
MgO+CaO% (≥) :92-94
CaO% (≥) :18-48
Cold Crushing Strength (MPa) :60
Apparent Porosity (%) :15.0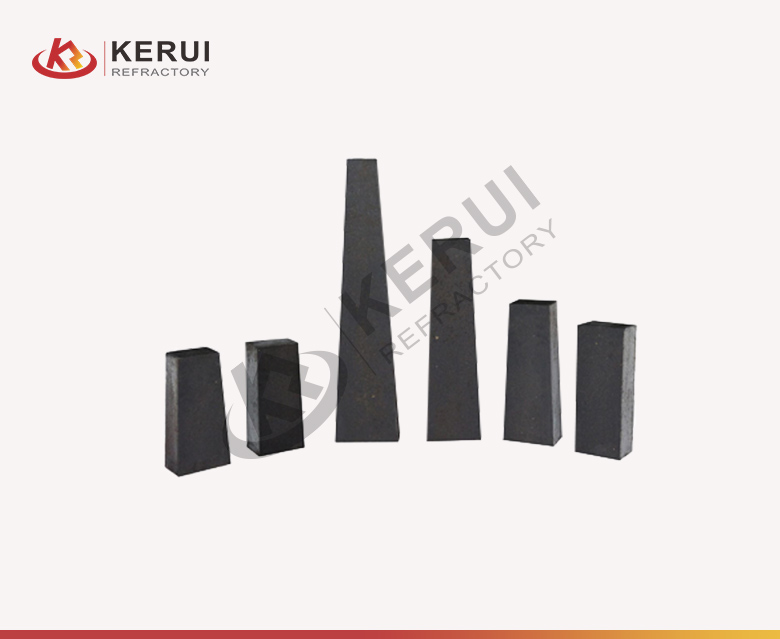 Basic Introduction of Dolomite Brick
Dolomite brick or magnesia calcium brick mainly consists of calcined dolomite sand. Meanwhile, It usually contains more than 40% CaO, more than 35% MgO, a small amount of SiO, Al2O3, Fe2O3 and other impurities. Note that the CaO/MgO ratio of natural dolomite fluctuates greatly. If the CaO/MgO ratio in the brick is less than 1.39%, it will be the magnesia dolomite brick.
By the way, changes in MgO and CaO content affect the high-temperature performance of the brick. So the higher the MgO content, it will has the stronger the resistance to FeO, Fe2O3, Al2O3 slag and hydration resistance. This type of fire brick will also have a stronger resistance to high SiO2 slag when it holds a higher CaO content. Besides, refractory manufacturers divide dolomite brick into tar (asphalt) combined with non-fired brick, lightly burned oil-immersed brick and fired oil-immersed brick, according to the production process.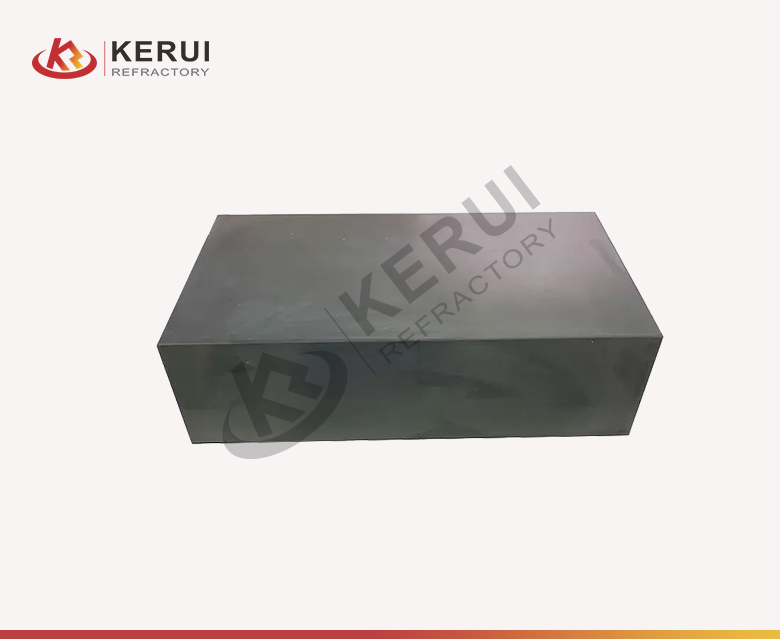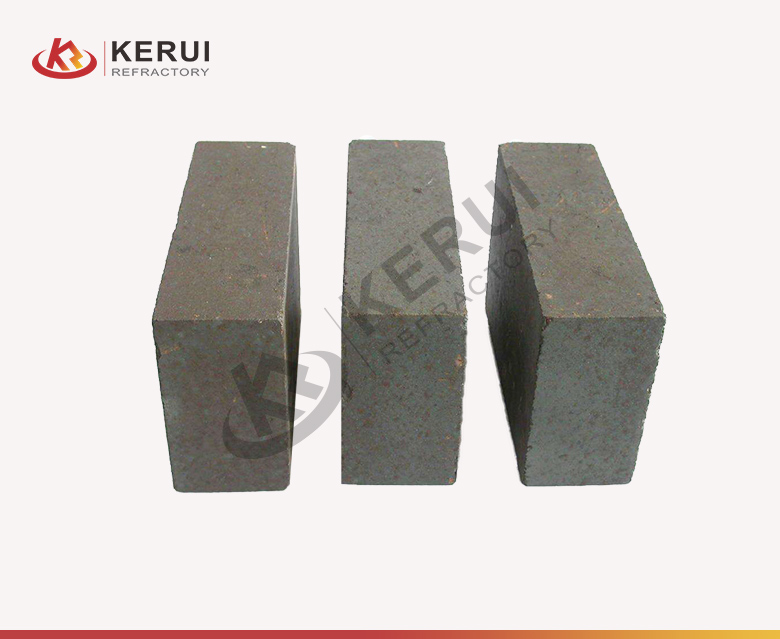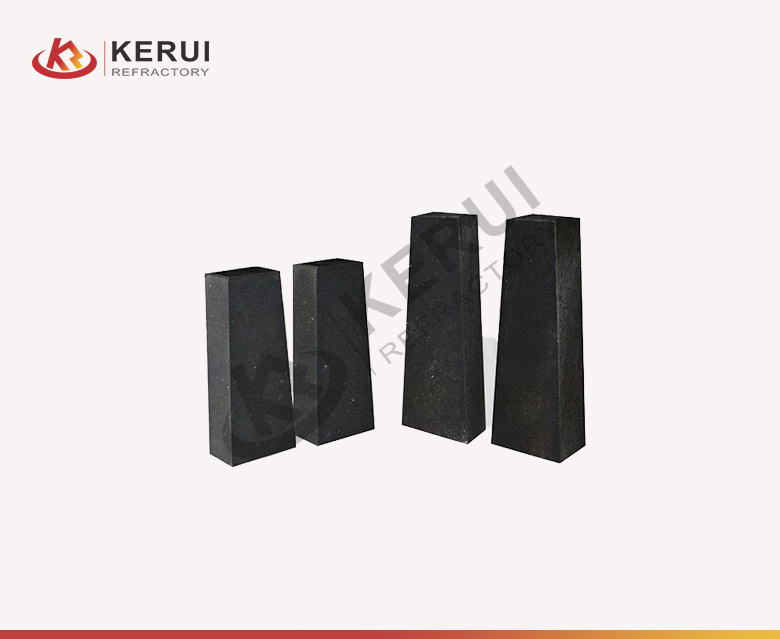 Parameter Table of Kerui Dolomite Brick
Item/Grade
MG-20
MG-20A
MG-30
MG-30A
MG-40
MG-40A
MG-50
ω (CaO)/%
μ0 ≥
18
28
38
48
ở
1
ω (MgO+CaO)/%
μ0 ≥
92
94
92
94
92
94
94
ở
1
ω (SiO2+Al2O3+Fe2O3)/%
μ0 ≤
3
2.5
3
2.5
3
2.5
2.5
ở
0.2
Apparent Porosity/%
μ0 ≤
15
ở
0.5
Cold Crushing Strength/MPa
μ0 ≥
60
ở
5
0.2MPa Refractoriness Under Load T0.6/

℃

μ0 ≥
1650
1700
1650
1700
1650
1700
1700
ở
10
What Are The Properties of Dolomite Bricks?
Basic Slag Resistance
The composition of dolomite bricks contains a large amount of MgO. MgO is known for its inherent alkali resistance and chemical inertness. Alkaline slag usually contains alkaline oxides such as CaO and MgO. Therefore, when the dolomite brick dolomite comes into contact with alkaline slag, it can maintain stability and not chemically react with the slag. At the same time, it can also alkaline slag components to form refractory compounds to increase the slag properties.

Purify Molten Steel
Purified molten steel plays an important role in the steel industry clean steel, special steel, etc. have strict requirements on the content of impurities and other elements in the steel. Refining outside the furnace is essential to remove impurities and inclusions in steel as well as degassing, adjusting the chemical composition and homogenizing it. Free CaO in dolomite bricks easily reacts with the impurities in molten steel, which can transfer them to the slag. Therefore it has the function of removing impurities to purify molten steel.

Heat Resistance
Dolomite itself, as a natural mineral, has a high melting point. In addition, it can form stable refractory compounds such as periclase and spinel when in contact with certain materials at high temperatures. These compounds provide a protective layer that protects the bricks from further heat damage. As a result, this brick has extremely high fire resistance. Meanwhile, its heat resistance ensures that the refractory brick can maintain structural integrity even under the most challenging heat conditions.
Thermal Shock Resistance
Dolomite bricks are designed with controlled thermal expansion properties. So this means that it can expand and contract in a predictable and controlled manner when exposed to temperature fluctuations. What's more, controlled thermal expansion helps minimize the generation of internal stresses within the brick, which can lead to cracking during rapid temperature changes. At the same time, its uniform density helps further improve the brick's ability to withstand thermal shock.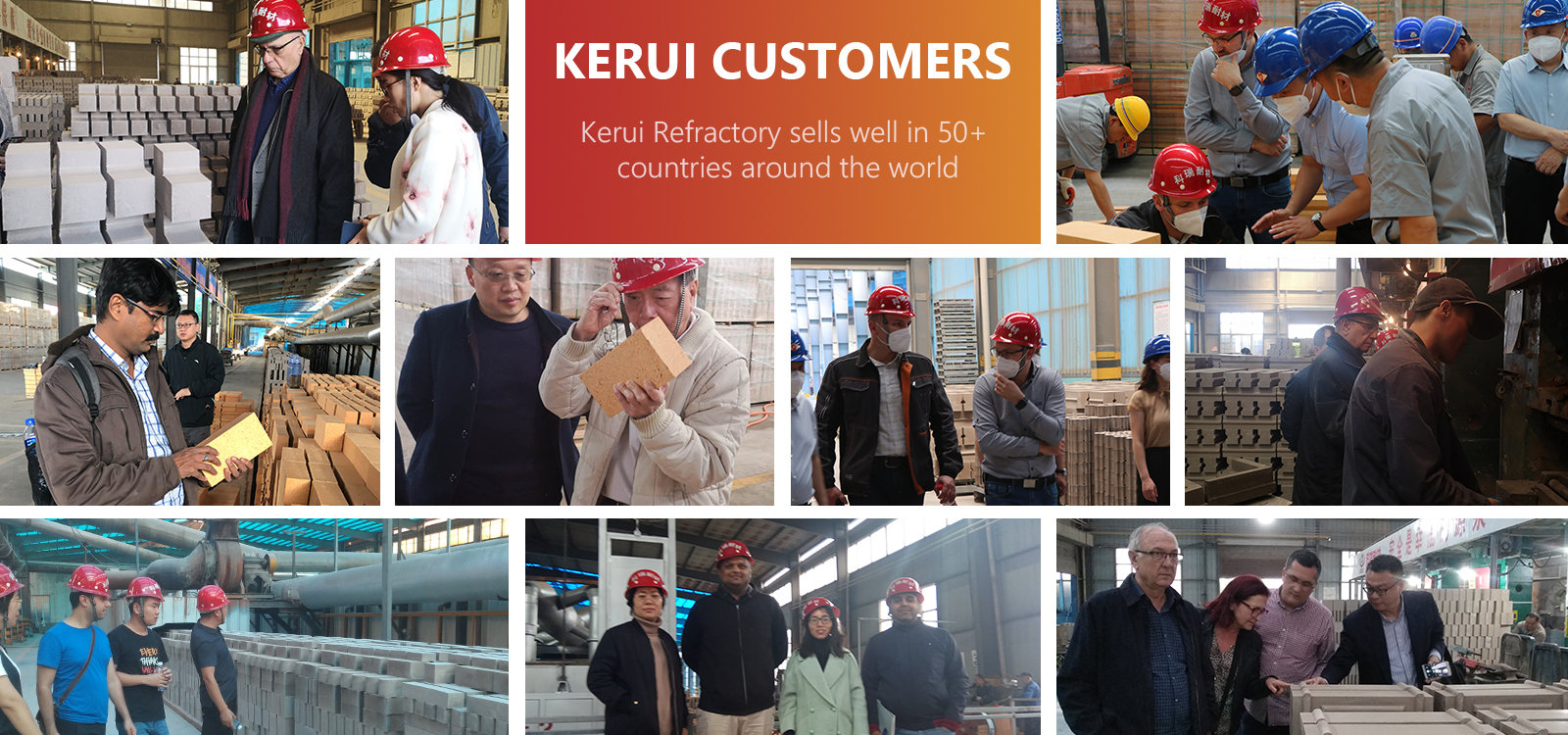 Do You Know The Uses of Dolomite Brick?
Uses in Steel Industry
Dolomite bricks can not only purify molten steel but also do not pollute the environment. Therefore, its application in out-of-furnace refining devices such as AOD, VOD and refining ladles is increasing. Because it can also resist the alkaline slag formed during the steel-making process. This resistance is critical to preventing corrosion and maintaining the integrity of the ladle lining. Therefore, this kind of refractory brick is very suitable for use in the steel furnace refractory.
Uses in Other Industries
Dolomite brick, proudly presented by Kerui, boasts a remarkable versatility and finds extensive uses across various industries. Thus, customers within the glass, cement, non-ferrous, power, building materials and numerous other high-temperature sectors can confidently consider the application of dolomite fire-rated brick. The exceptional properties of dolomitr brick make it a suitable choice for a wide range of industrial applications.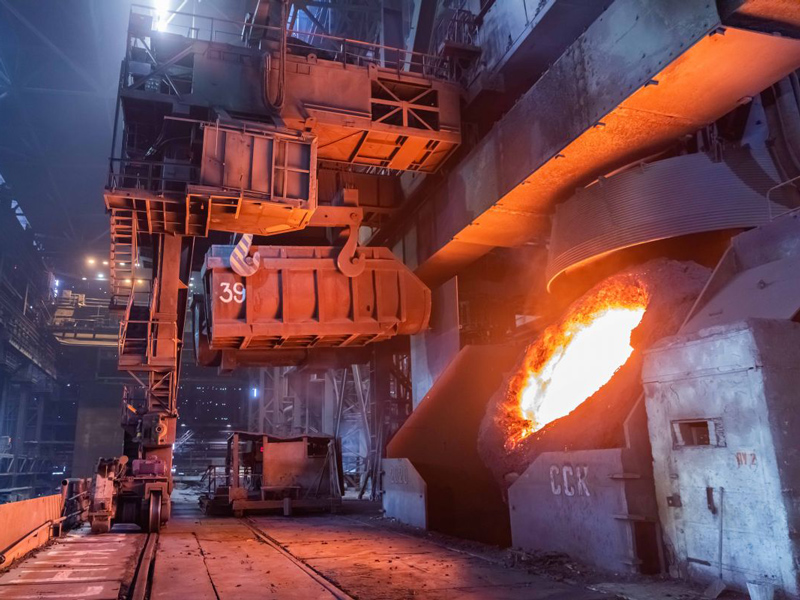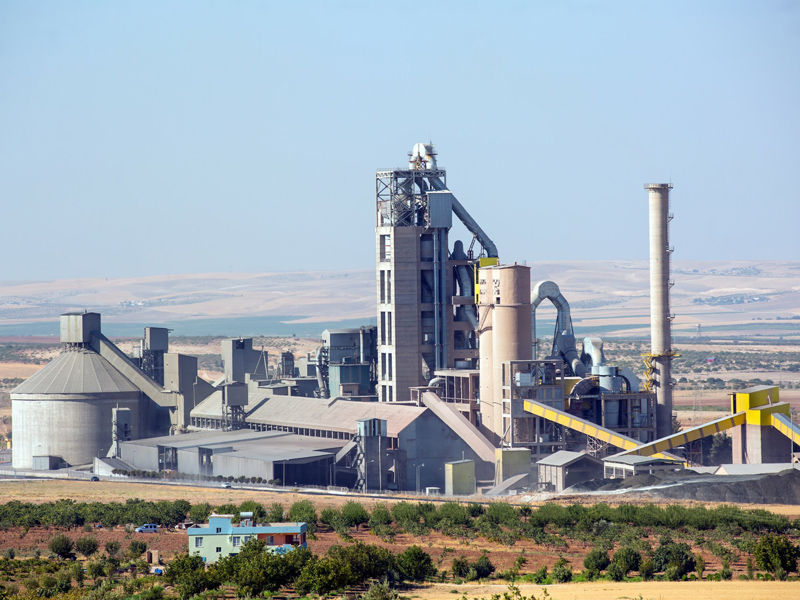 Reliable Dolomite Brick Supplier – Kerui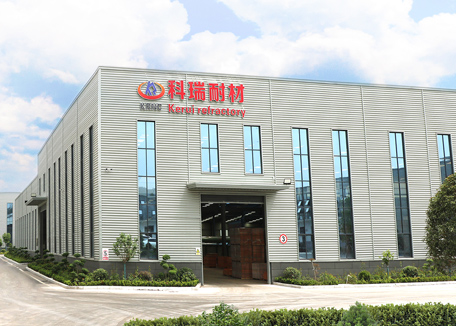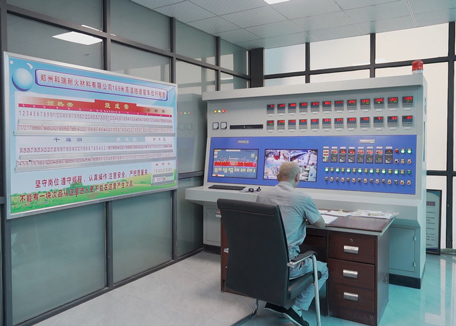 Affordable Price
Due to its close proximity to the origin of raw materials, Kerui Refractory can well control production costs. Kerui is in Xinmi City, Henan Province, which is the capital of refractory materials. Therefore, as the source manufacturer, it can offer competitive dolomite brick prices. At the same time, Kerui strives to reduce the cost of the without compromising quality. So it must be your budget-friendly option.
Rich Industry Experience
Founded in 2004, Kerui Refractory has 20 years of experience in the refractory brick industry and 16 years of experience in research and development. It is located in Xinmi City, Henan Province, where is Chinese refractory industry gathers. So Kerui masters rich raw material resources. Meanwhile, it is a comprehensive fire brick supplier, integrating refractory research and development, production, sales, technical solutions and project EPC general contracting services.
Advanced Production System
Sophisticated equipment is the basis for manufacturing high-quality products, so Kerui attaches great importance to the use of high-tech equipment to assist production. It uses a microcomputer automatic system for batching, so that the dolomite brick ratio is accurate to ensure its performance. Besides, the powerful mixing equipment provides the best guarantee for uniform mixing, which ensures the uniformity and stability of these high temp fire bricks from Kerui.
Professional Technical Support
At Kerui, it holds the utmost value in providing customers with comprehensive technical support when they choose Kerui dolomite fire bricks. Because it understands the importance of ensuring smooth product application. Kerui technical experts are ready to help from product selection to installation and maintenance. This way you get the best refractory solution to ensure the correct use of dolomite bricks.
Waterproofing Treatments of Dolomite Refractory Bricks
It cannot be ignored that dolomite refractory bricks contain free CaO. This kind of refractory rotor is easy to hydrate and crack in the air, so it is not suitable for long-term storage. Thus, in order to extend the service life, the anti-hydration treatment of dolomite bricks is very important. Kerui will take good waterproofing measures during the production and delivery process. At the same time, it will also provide you with technical guidance on installing dolomite bricks. You can contact us to get details.
Waterproofing Treatment in Production
Kerui will use dense and dead-burned magnesia-calcium sand or dolomite sand when making dolomite bricks. Because if the dolomite sand is not dense, the produced dolomite bricks will be easily hydrated. If the sand is not burned, the size and performance of the dolomite bricks will change during firing, which can affect the life of the dolomite bricks.
Waterproofing Treatment in Delivery
In order to reduce the impact of water and oxidation on magnesia-calcium bricks, the Kerui transportation team uses high-quality plastic film to seal and package the dolomite bricks. This way can greatly extend the shelf life of this type of brick.
Waterproofing Treatment in Installation
For users, in order to extend the service life of dolomite bricks to reduce production costs, the appropriate waterproofing measures is necessary during the installation process. Be careful not to get the bricks wet during the kiln-building process. At the same time, do not use fire clay for dolomite bricks or refractory materials next to dolomite bricks.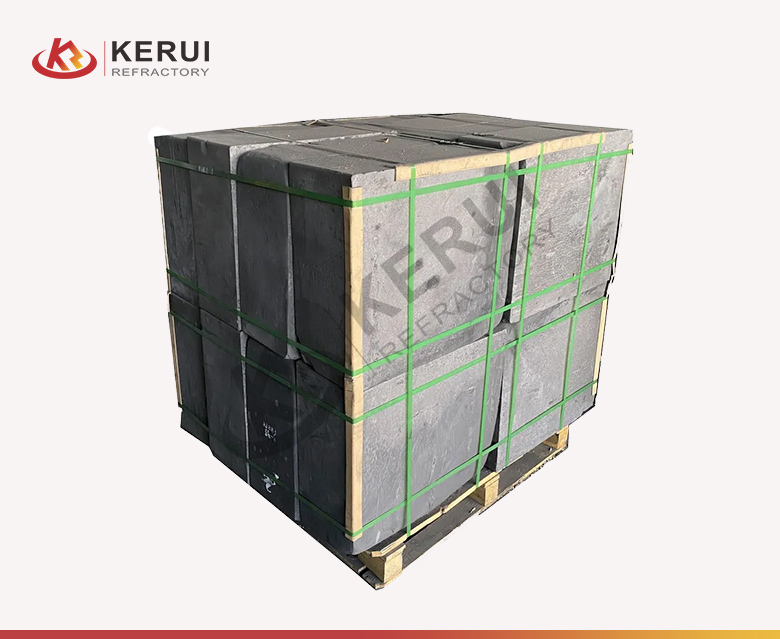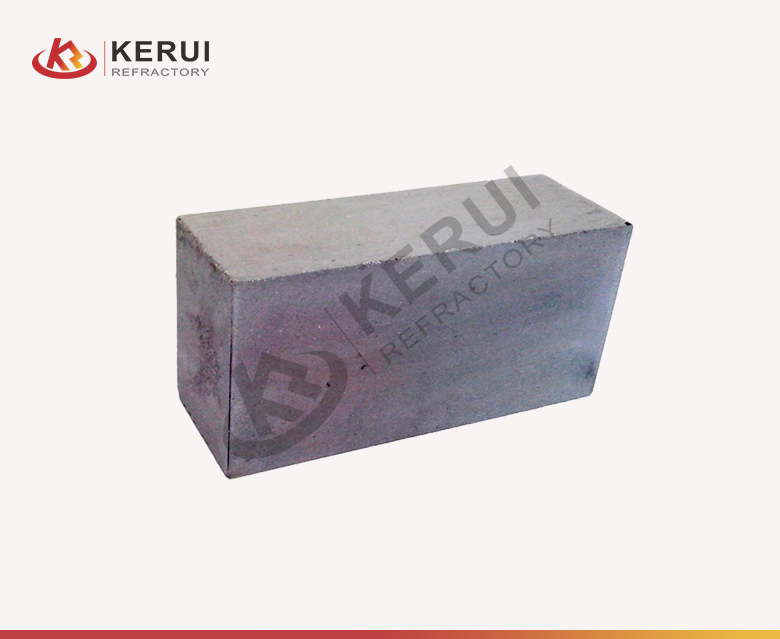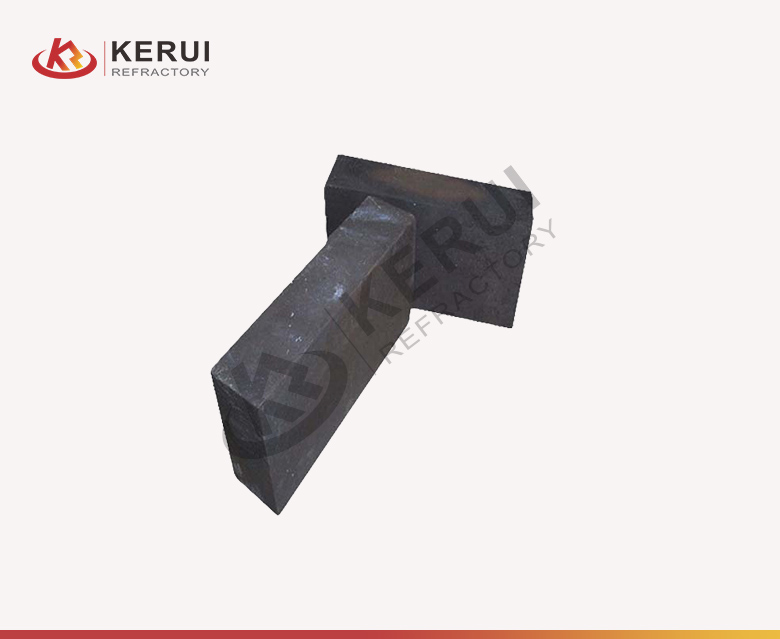 For buyers, it is vital to buy reliable dolomite to extend equipment life. Trust Kerui can give you best refractories and comprehensive service. So no doubt that Kerui Refractory will be the wisest choice. Or you can find us on Facebook.