Fire Clay Insulation Bricks
Fire clay insulation bricks are made of clay as the main raw material and sintered at high temperature. It has the advantages of high strength, good thermal shock stability, permanent linear change and small thermal conductivity. It is mainly used in various kiln linings and insulation layers in metallurgy, machinery, ceramics, chemical industry and other industries.
Al2O3% (≥): 30-48
Bulk Density (g/cm³): 0.6-1.5
Thermal Conductivity (W/m·k): 0.25-0.5
Cold Crushing Strength (MPa): 2 – 4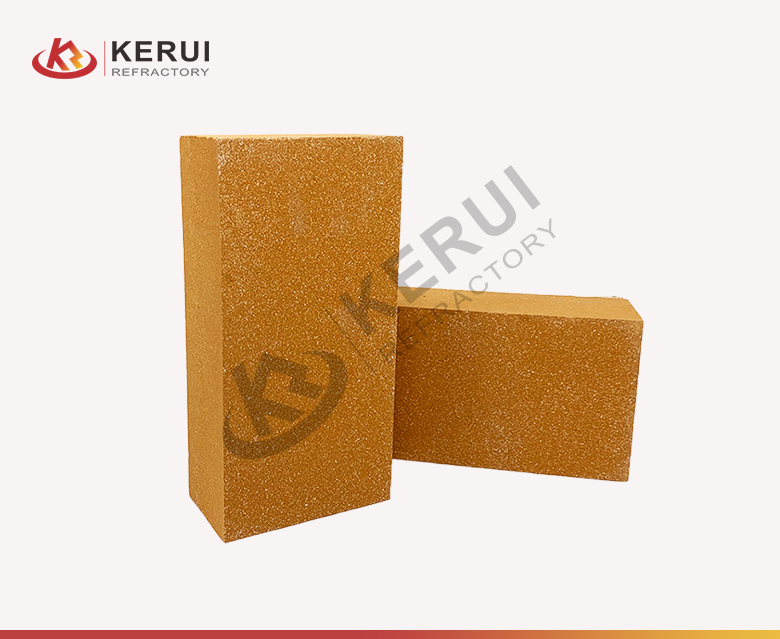 Introduction of Fire Clay Insulation Bricks
Fire clay insulation bricks, also known as lightweight fire clay bricks or refractory insulation bricks. They are a type of refractory material used for high-temperature insulation applications. These refractory bricks are made from a blend of high-quality fire clay, grog and other additives to enhance their insulating properties.
Insulated clay bricks have excellent thermal insulation properties, low thermal conductivity and high heat resistance. We designed them to withstand temperatures up to 1400℃ (2552℉) and provide insulation in various industrial settings where high temperatures are involved.
Overall, these wonderful fire clay insulation bricks provide efficient thermal insulation. So they can help conserve energy and contribute to the safe and effective operation of high-temperature industrial processes.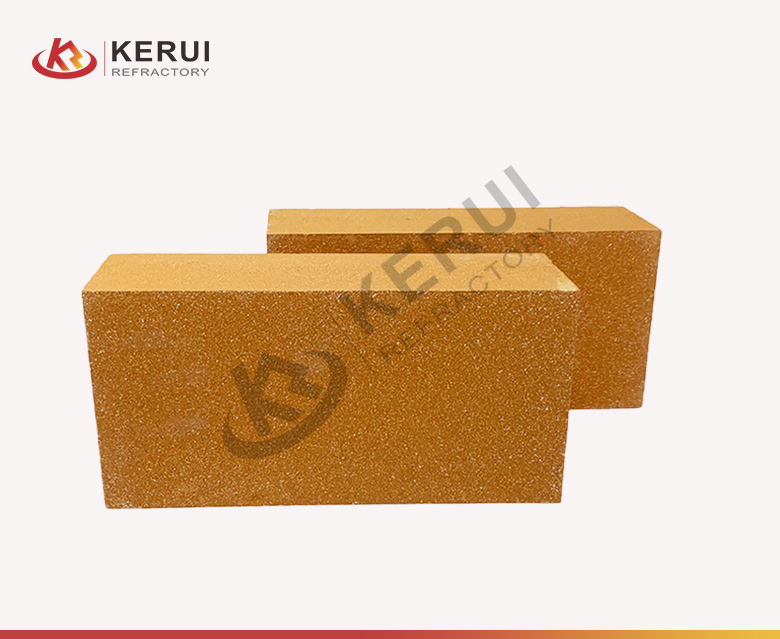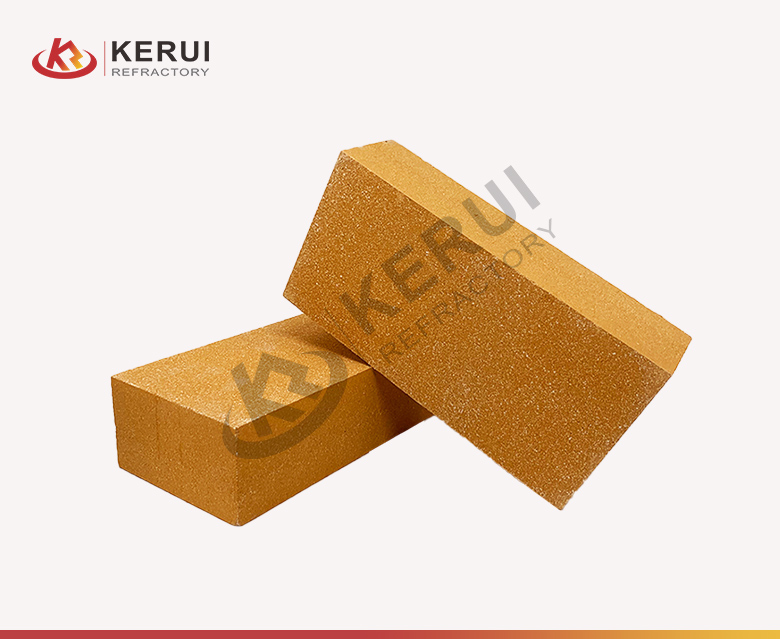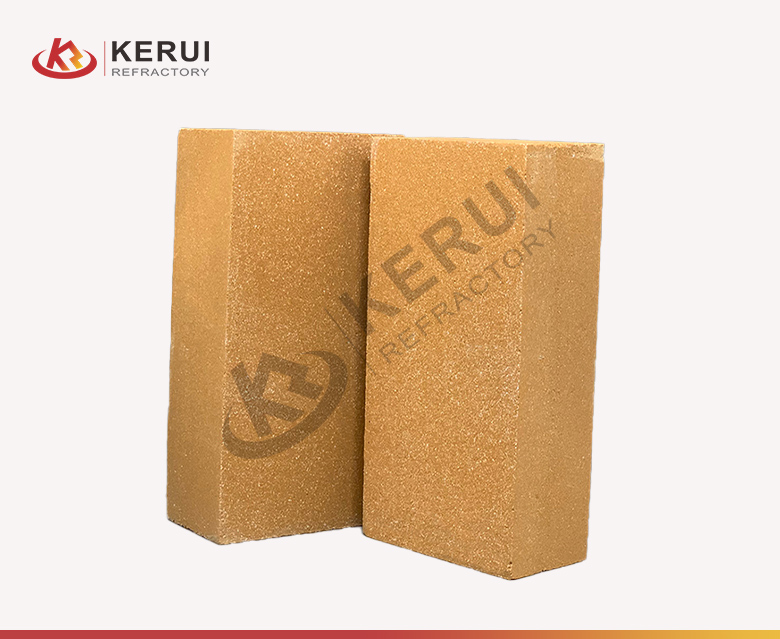 Parameters of Fire Clay Insulation Bricks
Item/Grade
NG140-1.5
NG135-1.3
NG135-1.2
NG130-1.0
NG125-0.8
NG120-0.6
NG115-0.5
Bulk Density (g/cm³)
μ0
≤
1.5
1.3
1.2
1.0
0.8
0.6
0.5
σ
/
0.06
Cold Crushing Strength/MPa
μ0
≥
6
5
4.5
3.5
2.5
1.3
1.0
σ
/
1.0
0.5
Xmin
/
5.5
4.5
4.0
3.0
2.0
1.0
0.8
Permanent Linear Change/%
Experimental Conditions
1400℃*12h
1350℃*12h
1300℃*12h
1250℃*12h
1200℃*12h
1150℃*12h
Xmin~Xmax
-2-1
Thermal Conductivity Coefficient/[W/(m·K)] ≤
Average Temperature (350±25)℃
Xmin
≤
0.65
0.55
0.50
0.40
0.35
0.25
0.23
Properties of Fire Clay Insulation Bricks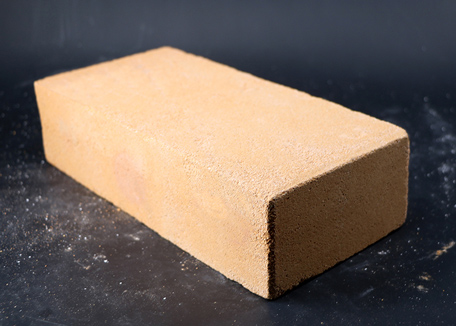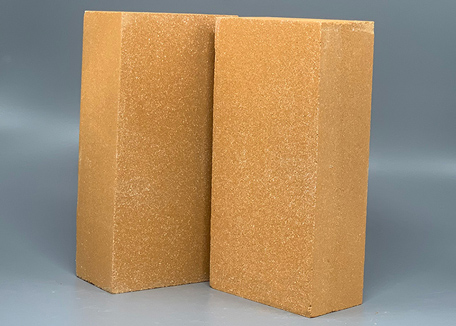 Good Thermal Insulation Effect
The clay insulation bricks have excellent thermal insulation properties and can effectively reduce heat conduction and energy loss. Its low thermal conductivity helps maintain a stable temperature environment and reduce the thermal and cold bridge effect. Therefore, the use of clay insulation bricks can improve energy efficiency. We can effectively controll temperature differences using clay insulating bricks in industrial kilns and building structures. This not only maintains the stability of the kiln structure, but also creates a comfortable working and living environment.
Low Bulk Density
The low density makes clay insulation bricks relatively lightweight, making them easy to handle and install. Construction workers can more easily carry and install these bricks, saving construction time and labor costs. Moreover, clay insulation bricks can reduce the structural load of the kiln and the self-weight of the building, thereby reducing production and construction costs. So this is especially important for large industrial kilns and high-rise buildings. In addition, the low-density structure also helps reduce heat conduction and provides better thermal insulation.
Good Thermal Shock Stability
Like lightweight bricks, light weight clay bricks with good thermal shock stability can maintain structural integrity under rapid temperature changes. Therefore, the widely uses of these high-performance clay insulation bricks in metallurgy, chemical industry, glass and other high-temperature industrial fields. The most important thing is that clay insulation bricks can withstand thermal shock caused by temperature changes during equipment operation or production processes. Therefore, the application of clay insulation bricks can ensure the reliability and durability of industrial equipment.
High Refractoriness
In high-temperature working environments, traditional materials are easily corroded and damaged by high temperatures. Clay insulation bricks can withstand impact and corrosion at high temperatures. Therefore, the frequency of repairs and replacements is reduced and the maintenance cost of the equipment is reduced. In addition, clay insulation bricks can resist thermal stress, thermal expansion and chemical attack caused by high temperatures. In other words, refractory China can maintain the structural integrity and stable performance of industrial equipment.
Corrosion Resistance
Kerui clay insulation bricks have good chemical resistance and can resist the corrosion and erosion of some chemical substances. This makes them widely used in the chemical and petroleum industries. For example, the uses of it as insulation layer for equipment such as storage tanks, reactors and pipelines. Therefore, the corrosion resistance of clay insulation bricks ensures the long-term stable operation of equipment in harsh environments. Therefore, its application can extend the service life of industrial equipment and reduce production costs.
Price and Quality Advantages of Kerui Fire Clay Insulation Bricks
Price Advantage
 Kerui has an in-depth understanding of market needs and competitive environment. In addition, we set reasonable fire brick prices based on customer needs and budgets. At the same time, we strive to keep prices competitive and ensure product quality and performance.
We support customers to communicate and negotiate directly with us to negotiate and adjust prices based on specific circumstances. We focus on cooperation and communication with customers. Therefore, we can flexibly respond to customers' different needs and budgets.
Kerui offers discounts on bulk purchases. For customers purchasing in large quantities, we offer competitive discounts. This discount can help customers reduce costs and achieve higher economic benefits. That is to say, we are willing to provide flexible prices and preferential policies.
We not only pay attention to the price of the product itself, but also pay attention to the economic benefits of the product during use. Kerui clay insulation bricks offer high quality and durability. Therefore, customers can extend the service life of the insulation bricks by reducing maintenance costs.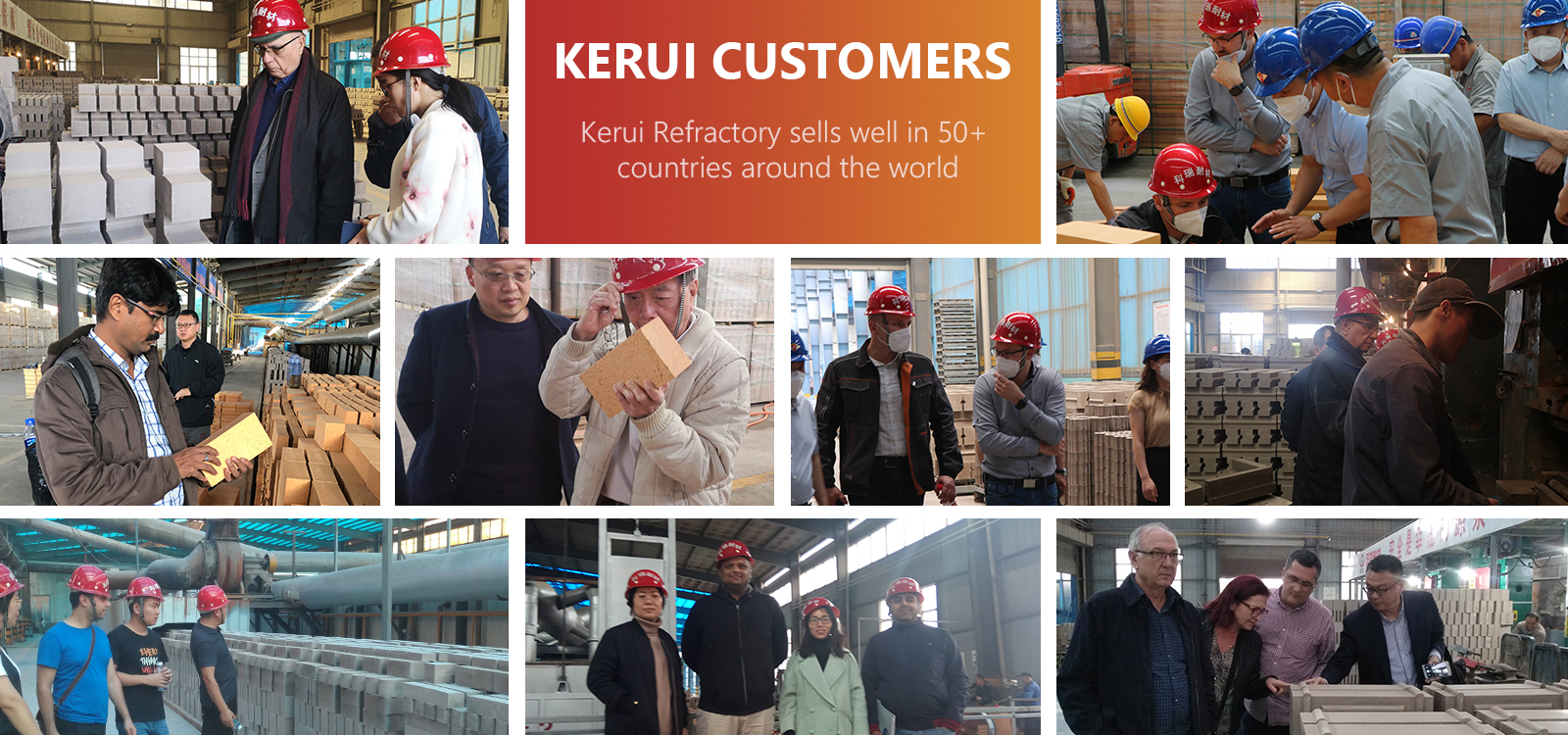 Quality Advantage
We focus on quality management and product certification. We have also obtained the ISO, CE and SGS certificates. These also prove that we meet international standards in product design, production and service. That is to say, these certificates are proof of our commitment to quality.
We strictly select and purchase high-quality raw materials to ensure that they meet relevant quality standards and requirements. Moreover, we have established long-term and stable cooperative relationships with reliable suppliers. So Kerui can ensure the reliability and consistency of raw materials.
Kerui implements strict quality control measures throughout the entire production process. From raw material inspection to production process monitoring to final product testing and verification. In addition, we are equipped with advanced quality testing equipment to ensure product consistency.
We continuously introduce and apply advanced production technology and processes. Therefore, the quality and performance of Kerui best fire bricks are very high. In addition, we continue to improve and optimize our production processes. So we can ensure the efficiency of the product manufacturing process.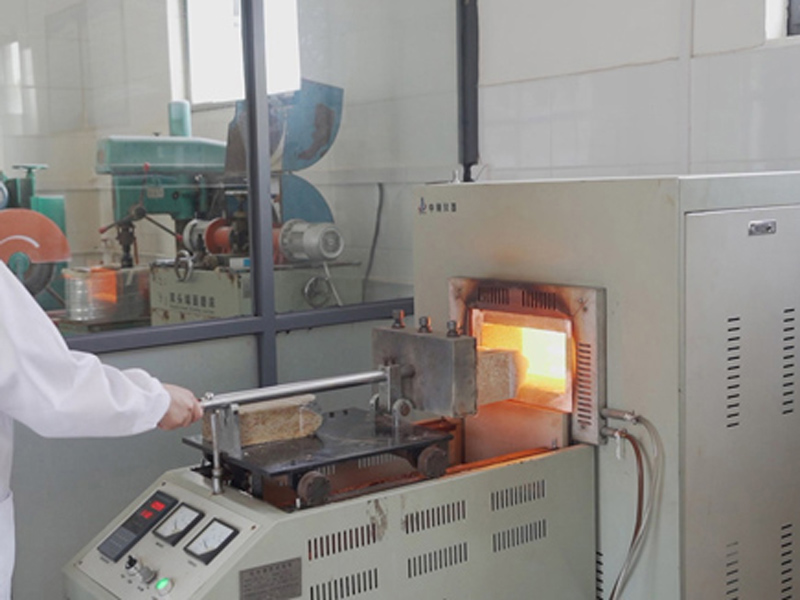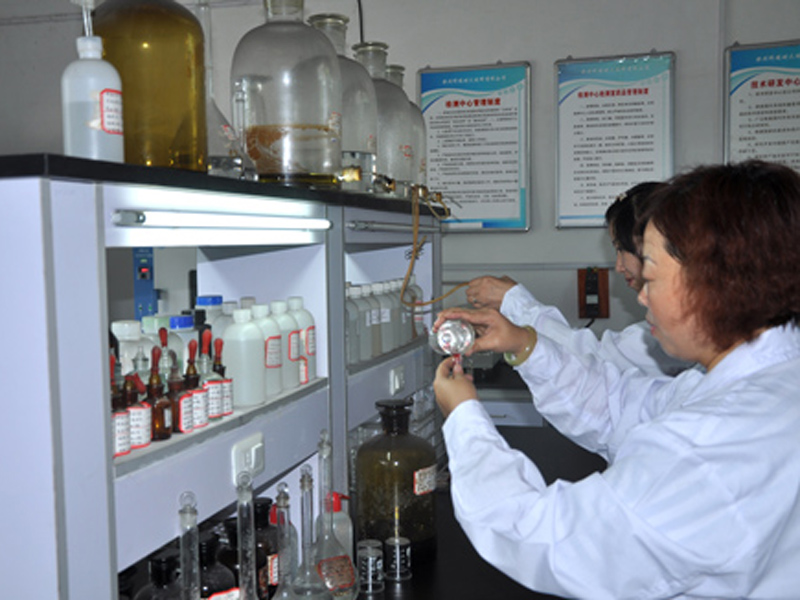 Production Process of Fire Clay Insulation Bricks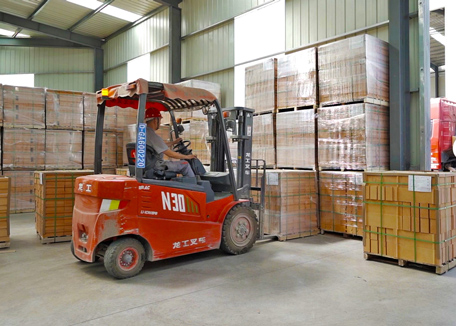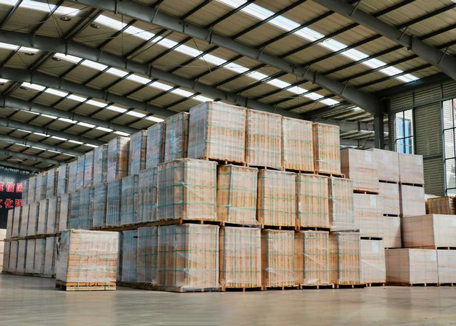 Preparing
The first step is to gather and prepare the raw materials required for the production of fire clay insulation bricks. The main ingredients include fire clay, grog (crushed fire bricks), sawdust or other organic materials (as a pore-forming agent) and water. What's more, these materials are carefully selected and measured according to the desired composition.
Mixing
We then mix the raw materials together in a mixing machine or pug mill. The purpose of mixing is to achieve a uniform distribution of the ingredients and to ensure the proper bonding and workability of the clay mixture. Besides, adding water gradually during the mixing process to achieve the desired consistency.
Shaping
We then shaped the mixed clay into bricks using scientific methods. Kerui production workshop has 12 sets of 400T CNC presses machines and 2 thousand-ton hydraulic presses. These presses are powerful and therefore form with high precision. Then, we use these presses machines to press the clay mixture into molds. In addition, we will also conduct a second measurement and weighing to ensure the quality of the high temp fire brick embryos.
Drying
After shaping, the bricks allows to dry in a drying chamber. This step is important to remove moisture from the bricks and to prevent cracking or deformation during the subsequent firing process. So we use our own two 168-meter high-temperature natural gas tunnel kilns to dry the bricks. What's more, our CNC table can automatically adjust the temperature to reduce temperature fluctuations in the workshop.
Sintering
The dried bricks are then fired in a kiln at high temperatures. The firing temperature may vary depending on the desired properties of the insulation bricks. Typically, the sintering temperature ranges from 900 to 1200℃(2192℉). The sintering process involves gradually increasing the temperature to the desired level and maintaining it for a specific time. The clay particles are then sintered and bonded. So the process is to transform raw materials into strong, durable and insulating bricks.
Cooling
TAfter the sintering process, the kiln is gradually cooled down. Once the bricks have cooled, they are inspected for quality control purposes. Such as check the dimensional accuracy, strength, porosity and other relevant properties of insulated fire clay bricks to ensure they meet the required specifications.
Packaging
Finally, the fire clay insulation bricks are packaged and prepared for storage or transportation. They are typically stacked and packed in pallets or crates to protect them from damage during handling and storage.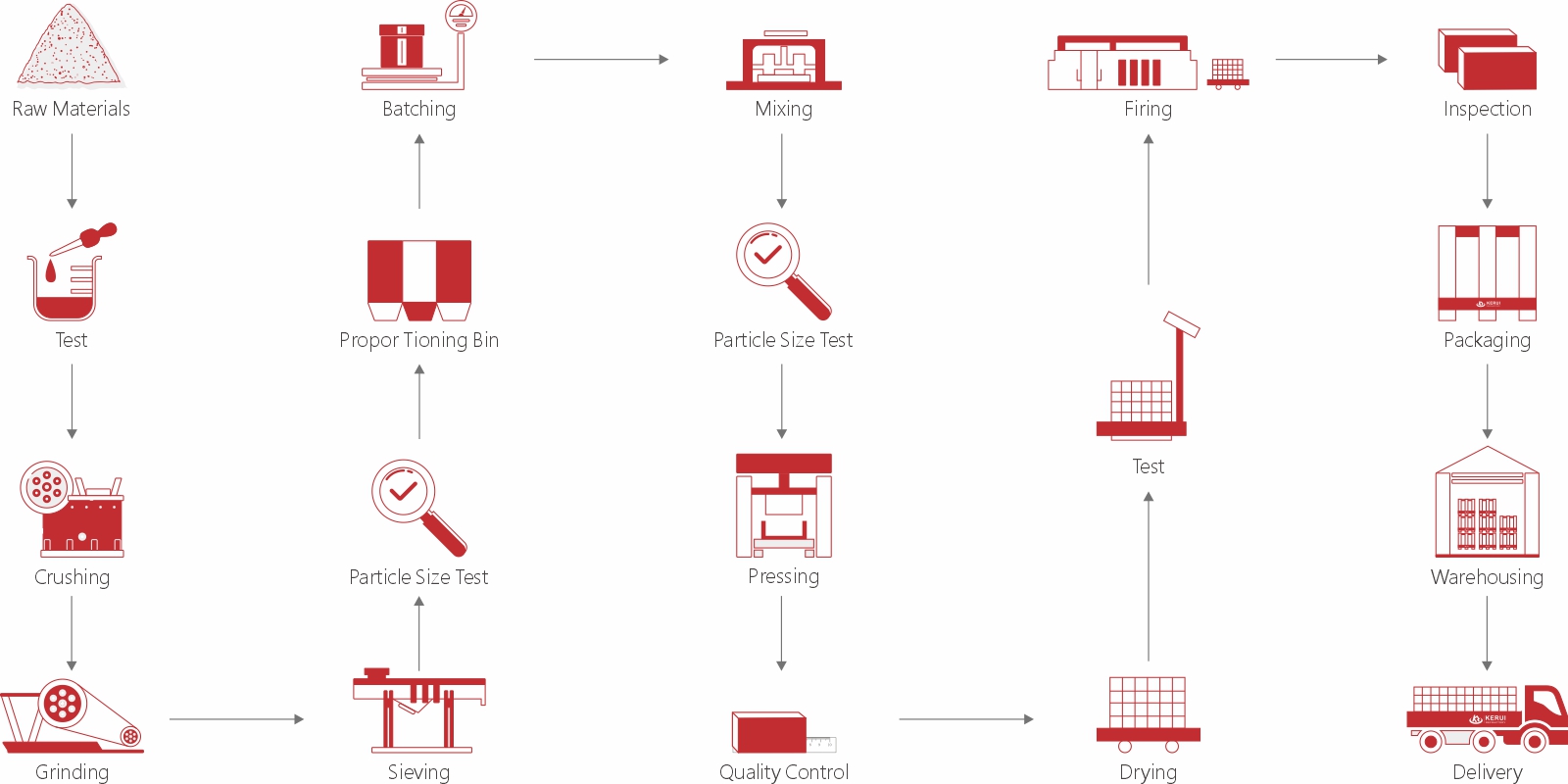 What are the Uses of Fire Clay Insulation Bricks?
Metallurgical Industry
In the metallurgical industry, the uses of clay insulation bricks are often as linings and insulation layers in smelting furnaces, converters and electric furnaces. They are able to withstand high temperatures and chemicals, protecting equipment from the effects of heat and corrosion.
Glass Industry
Clay insulation bricks are suitable for lining and insulation of glass furnaces and glass processing equipment. They have good temperature resistance and insulation effect, can maintain high temperature inside the furnace and promote the melting and processing of glass.
Ceramic Industry
In the ceramic industry, the uses of clay insulation bricks as linings and insulation layers in ceramic kilns and ceramic processing equipment. That is to say, they can withstand high temperatures, reduce heat loss and improve the energy efficiency of the kiln.
Chemical Industry
The uses of the excellent clay insulation bricks in the chemical industry as insulation for equipment such as tanks, reactors and pipelines. They prevent heat loss, maintain temperature stability in chemical processes and improve equipment efficiency and safety.
Petrochemical Industry
In the petrochemical industry, the uses of high-quality clay insulation bricks as insulation for equipment such as refineries, storage tanks and pipelines. Therefore, they reduce heat loss and increase the efficiency of oil processing and storage processes.
Building Industry
The uses of clay insulation bricks insulate the exterior walls, roofs and floors of residential buildings. They can effectively isolate the temperature difference between indoors and outdoors, reduce energy loss and improve the energy efficiency of buildings.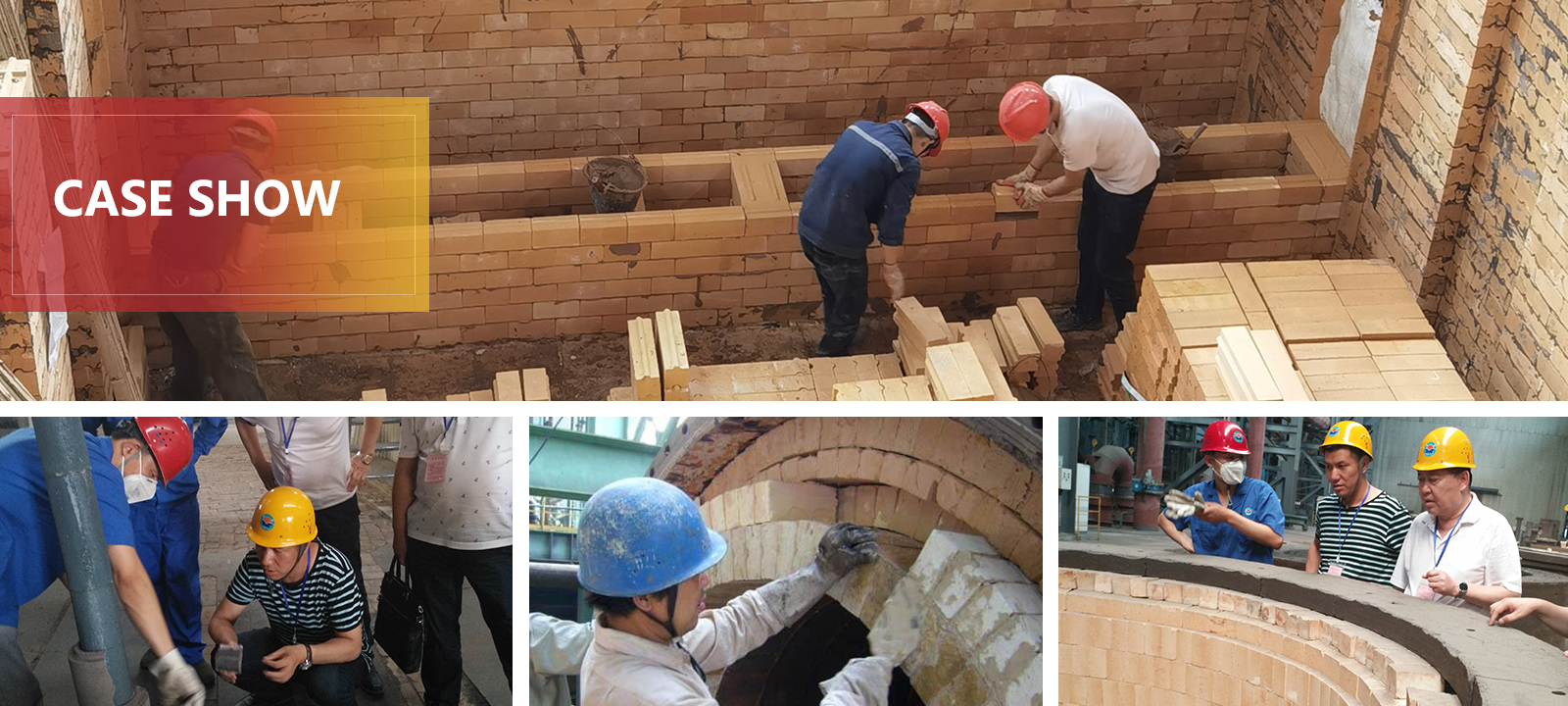 Trustworthy Fire Clay Insulation Bricks supplier-Kerui Group
Established for a Long Time
Our company established for a long time. As a refractory brick supplier that has been operating for more than 20 years, we have established a good reputation and credibility in the industry. Long-term operation has accumulated rich experience and knowledge for us. That is, we are able to better understand our customers' needs and provide professional solutions.
Stable Cooperation
Kerui cooperation with customers is stable. We focus on long-term relationships with our customers. And we have established stable partnerships with customers from different countries. By working closely with our clients, we are able to better understand their business and market needs. Therefore, Kerui Group can provide customers with continuous support and services.
Rich Export Experience
For more than 20 years, Kerui Group actively involved in international trade. We have established extensive cooperative relationships with many countries and regions. We are familiar with international trade rules and procedures and have the ability to handle the various challenges and requirements associated with exporting. Therefore, our sales team is able to effectively handle international logistics and payments.
Professional Service
Kerui also commits to providing excellent customer service. Our international business managers provide one-on-one service and update product production and delivery progress at any time. In addition, our team has rich experience and high professional quality and can provide timely technical support, after-sales service and solutions. That is to say, we can ensure customer satisfaction with our services.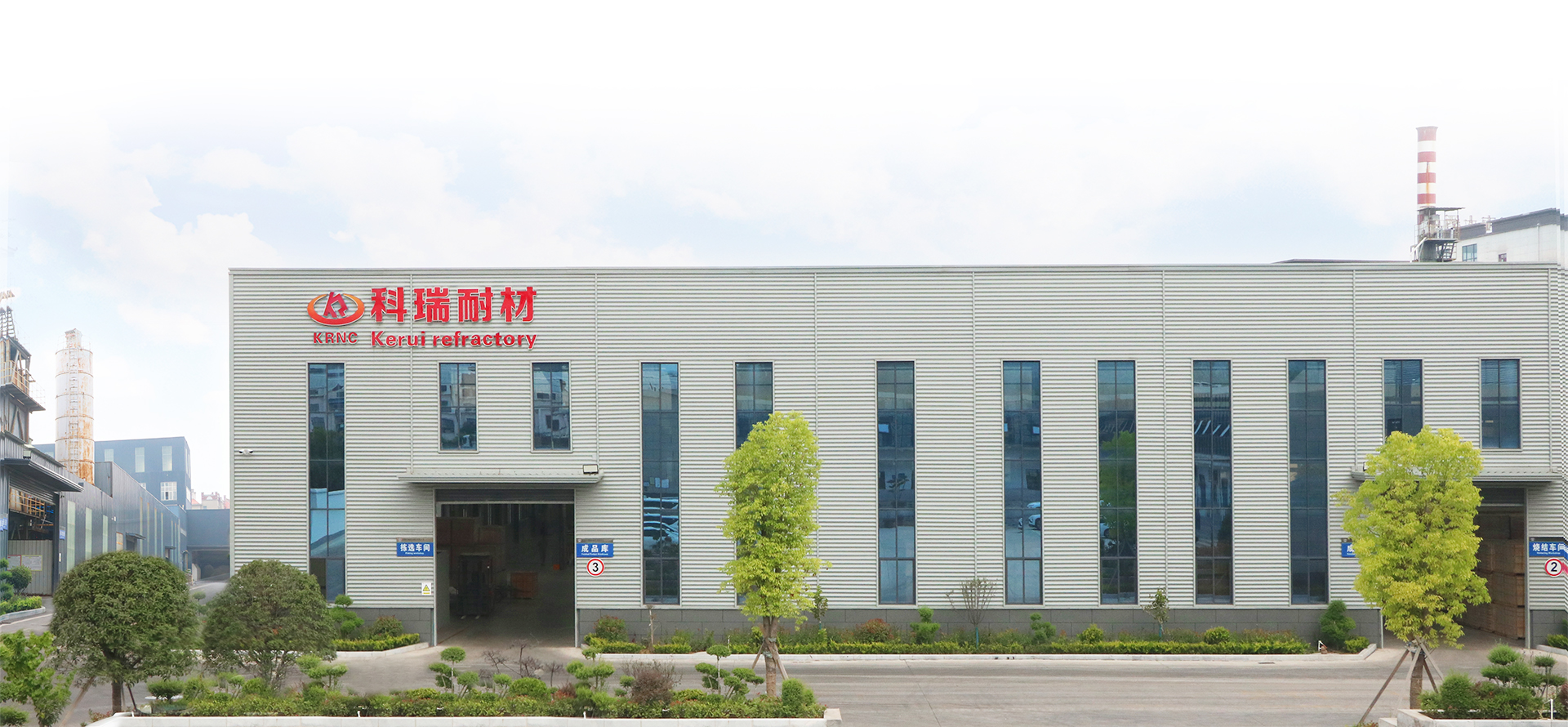 Kerui commits to providing high-quality refractory materials. While we meet the needs of our customers, we also continuously pursue excellent quality standards. Therefore, these advantages enable us to win the trust and reputation of our customers in the market. So if you want to buy high-quality, low-cost insulation bricks, please feel free to contact us on Pinterest!